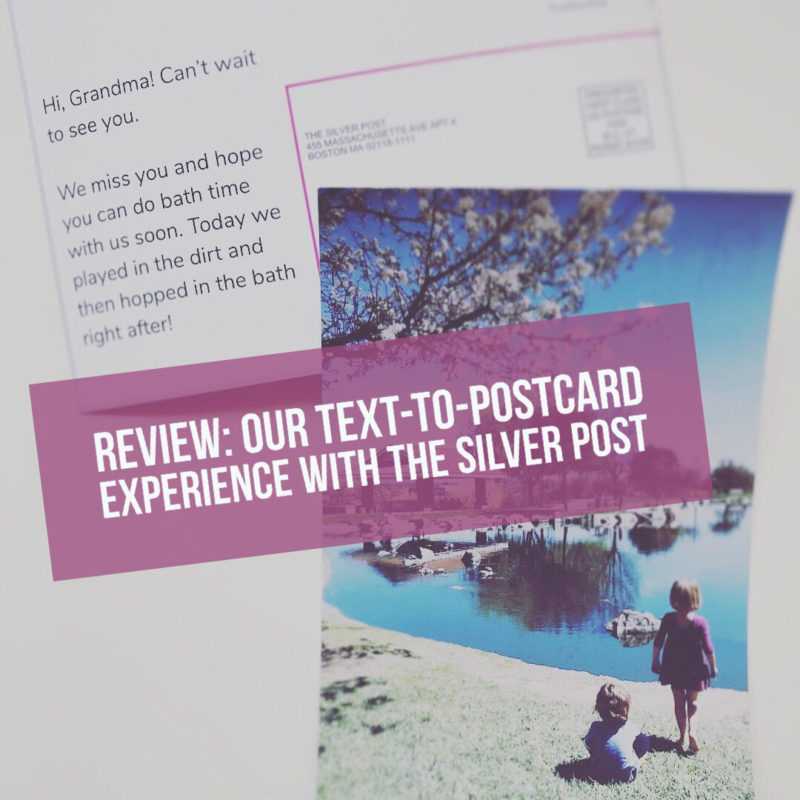 Twenty-eight year old Carolyn McRae was inspired by her time as a volunteer with the elderly to bring joy into other people's lives.  And she knows that nothing makes family more happy than little ones.
"I've volunteered with senior citizens since I was 14, and have seen first-hand how happy grandparents are when they can hold a photo of their grandkids," McRae said. "It always warmed by heart and I wanted to create more of these moments."
But … she also knows that sometimes (ok, so maybe all the time), it's hard for millennials to print out a picture or send a physical card through, (gasp!), snail mail.
That's why in February 2017, she founded the Boston-based tech company The Silver Post to bridge the tech gap between grandparents and their grandchildren. The company operates off the concept of "you text us your pics and Grandma gets them in the mail!" by translating those texts into a physical postcard.