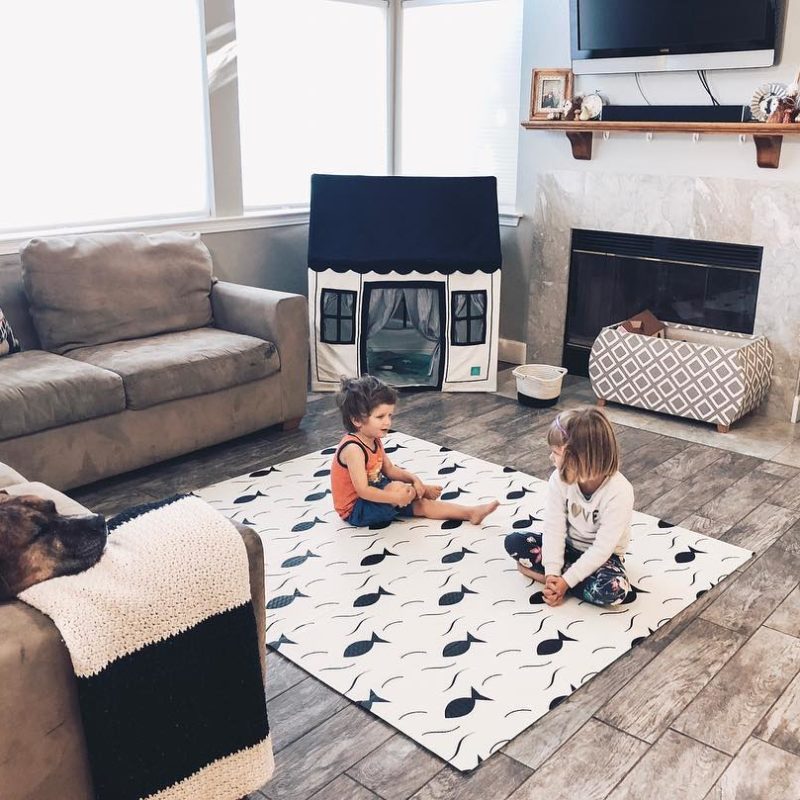 I'm no designer, but here's my home fashion prediction: play mats are soooo the new living room rug.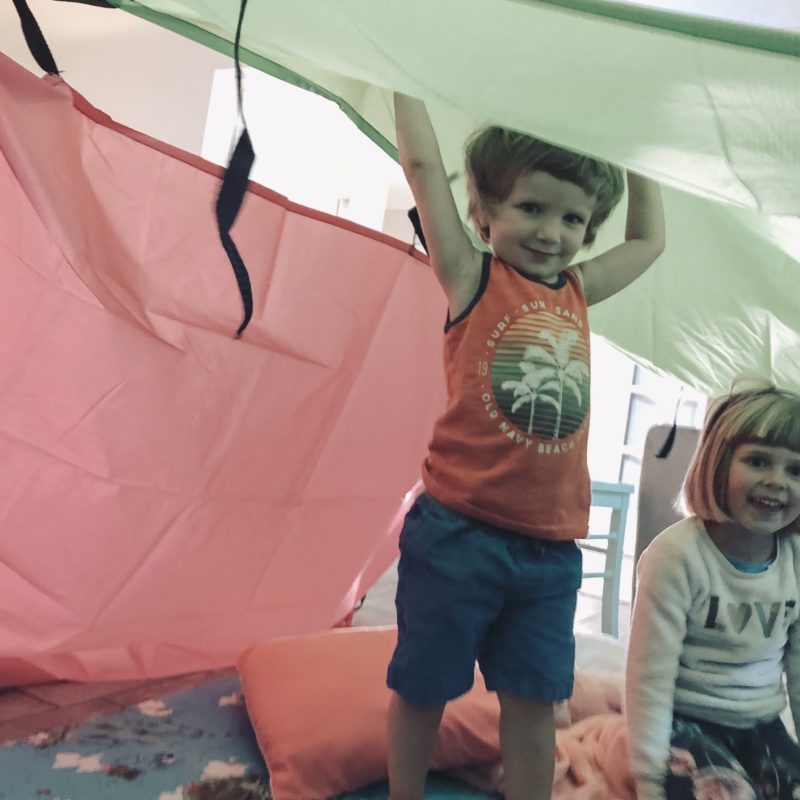 Intended for ages 3+, the fort kit features 3 tarp-like 72" x 54" panels in ripstop polyester, nylon ties and bean bag weights. The brightly colored panels tie together in different layouts to make one large blanket fort over your furniture, campsite or maybe even at the beach. The weights make it so the fort doesn't sag.
Overall, we love that the panels save our clean blankets from the wrath of our fort-loving two and four-year-olds.