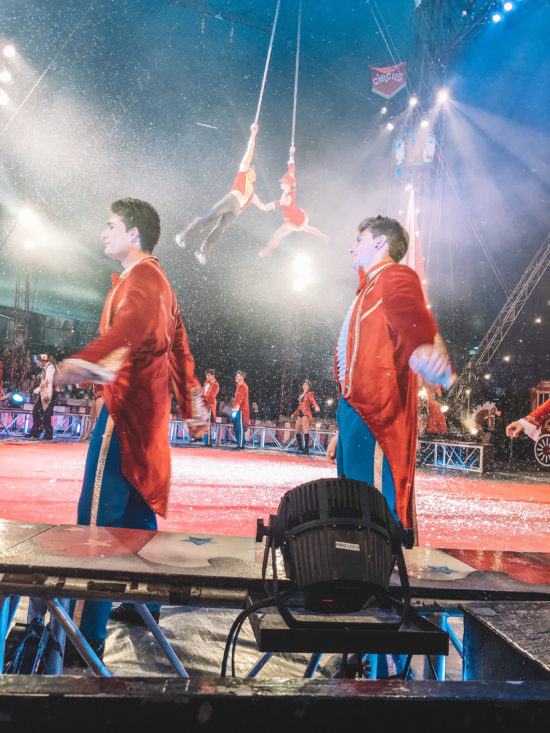 Wondering about the circus that's in SLO right now? Here's our review of it!!
Circus Vargas is at the Madonna Inn in SLO until July 8. We visited 12:30 p.m. show on Sunday.
Overall, this is a lovely inventive, no-animal circus with gorgeous costumes, talented performers and has enough music and lights to keep children's interest.
The circus peeps contacted me looking for a mommy blogger to write about our experience going to Circus Vargas. Usually, I reach out to people or apply for these kinds of things, so the coolness of being contacted out of the blue will NEVER be lost on me! We were gifted a family four pack of ringside seats (front row!!) in exchange for this review, but all opinions are my own. (See my disclosure for more info).