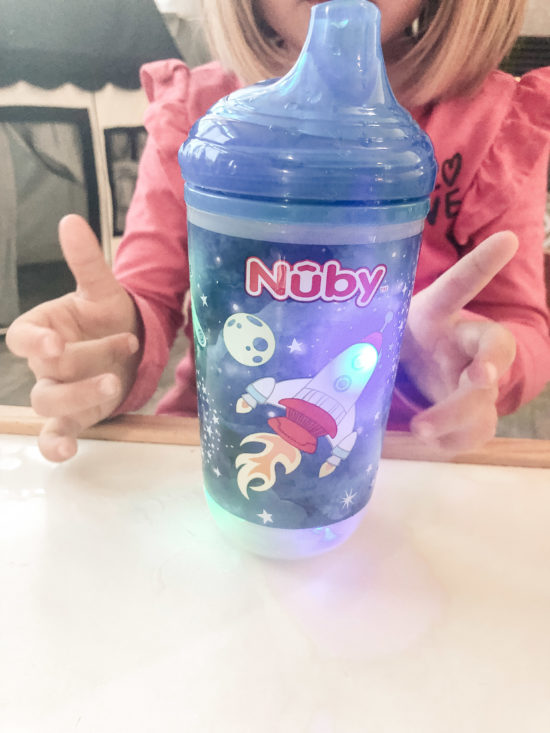 Today we are reviewing the Nuby Light Up Easy Sip Cup and the Light-Up 360 Wonder Cup. These cups are about $5.99 and $7.99 at Walmart and Target.
No matter the medium (shoes, toys, that one annoying flashlight the kids can't forget about), my 3 and 5 year olds REALLY LOVE things that light up. So it's kind of genius for Nuby to make a light-up sippy cup.  I had actually never seen one before.
In fact, when the kids did our unboxing video for this review, they were visibly (and audibly) stoked.