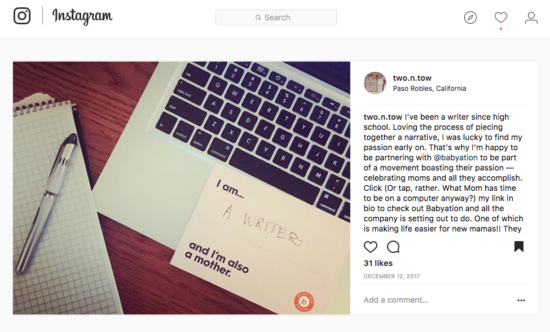 When we're not on the go, we love to collaborate with local and national companies for product and toy reviews.
Amazon Influencer
You can find many of the toys we review in our:  
(affiliate link)
Big Brand Partnerships
I've also done official collab reviews for the following national companies:
… And many others. Additional examples available upon request to twotowgo@gmail.com.
Small Biz/Local Partnerships
Two in Tow & On The Go supports small business and #shoplocal campaigns. We've worked to support SLO County businesses by reviewing their various services and establishments geared toward families. Here's a look at those reviews:
These posts include blog and/or social media content that provide comprehensive information and honest reviews  in exchange for comped fees or discounts.
(Like always, such perks will never shape my review content, or any content, and all opinions are my own. For more information, please see my FTC disclosure).
Travel Blogging
TRIVAGO MAGAZINE
In March, we wrote about the Paso Robles Inn as part of the nationally distributed article "Spring Screening: Unplug from Tech and Get the Family into Nature" by global hotel search platform Trivago and its online magazine.
VISIT SLO CAL
This summer, I was chosen as one of six official #SLOCAL Storytellers  by our region's tourism organization. Through this honor, I share adventures we have in San Luis Obispo County, California, go on trips organized by the organization, and then chronicle those experiences on my blog and theirs. The content gets promoted on SLO CAL's social media platforms to reach thousands of new visitors, which I'm so excited to say gains Tow In Tow some major exposure!
You can read all about our Storyteller collab here and watch the video Visit SLOCAL featured about me here.
My first contribution as a Storyteller is this post about our kid-friendly trip to the Morro Bay Skateboard Museum in Morro Bay, California.
Social Media Influencer
As a social media influencer, I've campaigned with Heartbeat over on our Instagram page for promotions with: Veggie Bullet,  AwesomenessTV, Pai Technology's Augie, Babyation and Magic Light Wand.
---
Need Writing Help?
If you're interested in a writing project, or want to know more about my professional background, check out my LinkedIn page.  All my writing is backed by my 12 years in the journalism industry as a newspaper reporter.
For a reasonable fee, I can ghost-write your About Me bio, add focus to your pitch letters and help you write basically anything you're stuck on. Just ask!
Bio Writing
Here's an About Me bio I wrote for the lovely handbag shop, Lilly James Co. This small business is located in Paso Robles, California.
Recent Writing Experience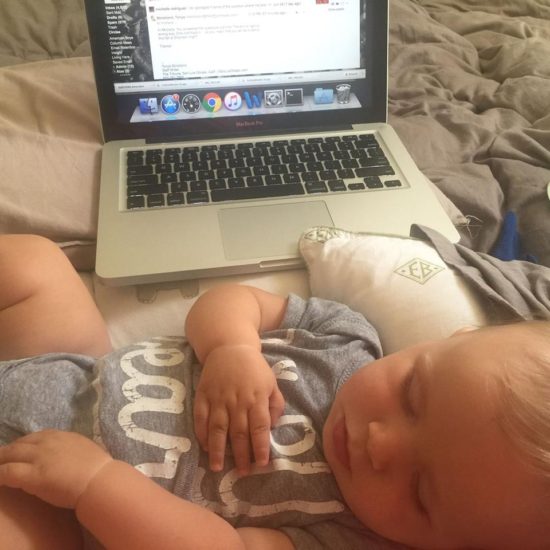 I currently write for PASO and COLONY Magazines as a columnist.
My writing was also featured in Trivago.com's "Spring Screening: Unplug from Tech and Get the Family into Nature" nationwide travel article.
In addition, I've contributed guest posts to the following sites:
---
For any of the above inquiries or just to say hi, drop me a note at twotowgo@gmail.com.
Talk to you soon!
---
Save
Save
Save
Save
Save
Save