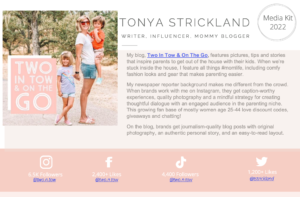 Aside from blogging about places to take kids, I also work with companies as a social media influencer and content creator on Instagram and Facebook.
When brands and destinations work with me, they get caption-worthy experiences, quality photography, and a mindful strategy for creating thoughtful dialogue with an engaged group of mamas in the parenting niche. My ladies love discount codes, giveaways, and chatting!
On the blog side of things, brands get long-format journalism-quality posts with original photography and an authentic personal story, all within an easy-to-read layout. I also offer link placements in my affiliate partnerships with LIKEtoKNOWit and Amazon.
I connect daily to a growing audience of 19K followers across four platforms to share our experiences with hotels, destinations, local businesses, new products and our everyday life. Readers know me for my storytelling, and, above all, my honesty. Writing makes me happy, and you'll often find me reflecting on life and motherhood.
---
Below are some of our favorite product campaigns on Instagram:
---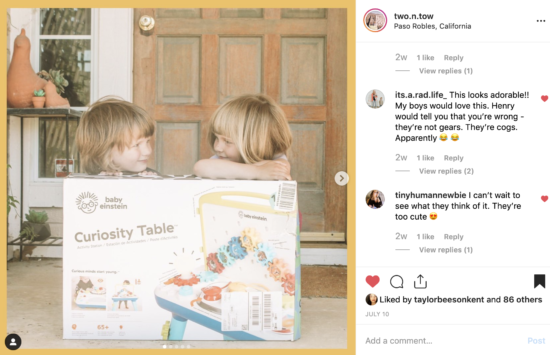 ---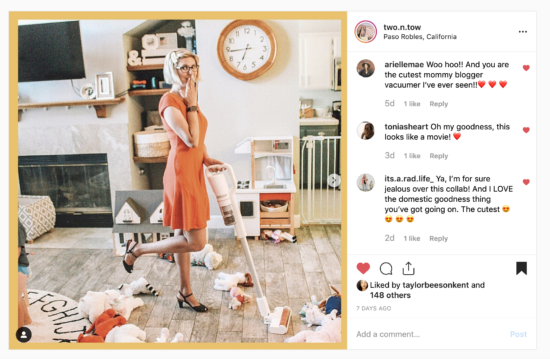 ---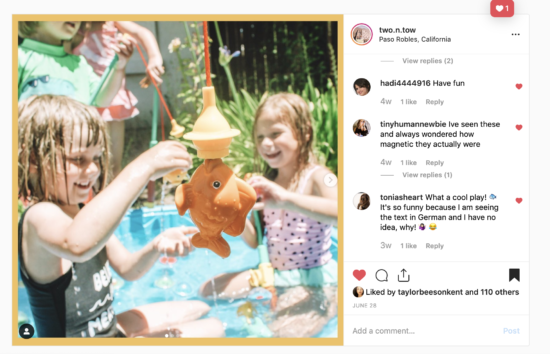 ---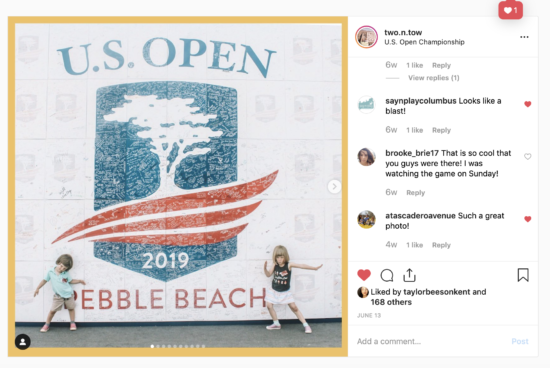 ---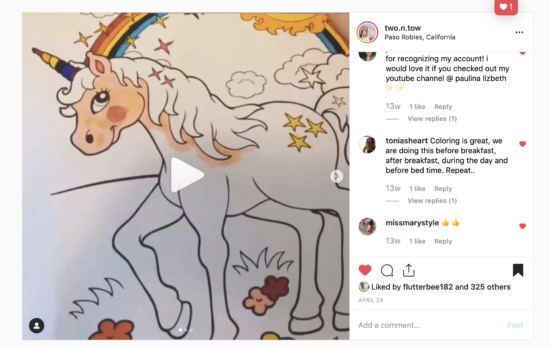 ---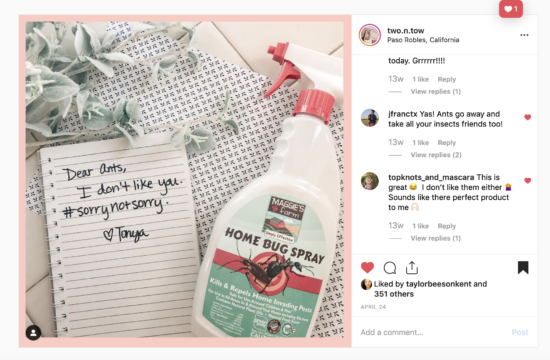 ---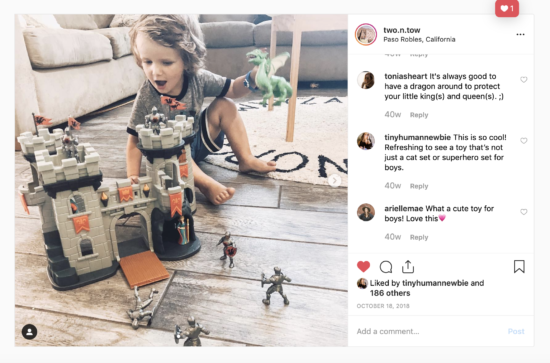 ---
Additional examples available upon request to twotowgo@gmail.com.
---