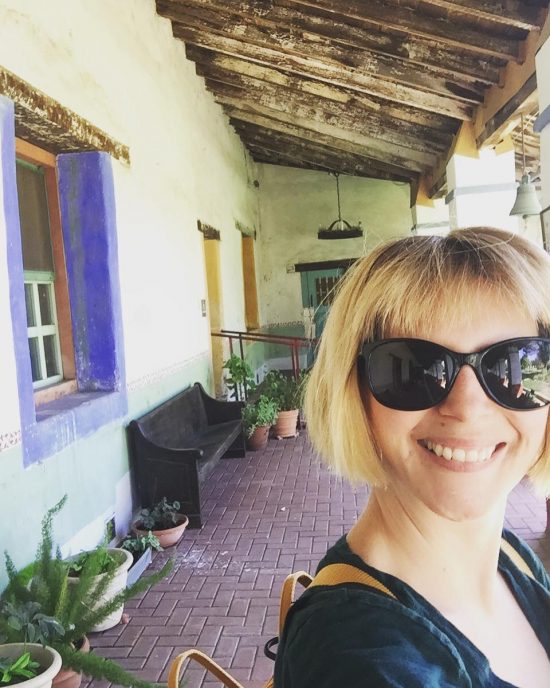 Mission San Miguel is a surprisingly fun activity for kids – who knew? There's space to explore, it's inexpensive, and hey – it's great for pictures. #goals.

Sure, Wyatt tried to pull down ALL the glass things in the gift shop while I was paying and the kids yelled in the quiet prayer spots 🙈but overall there was enough to see and do for like three hours! The official name of this historic landmark is Old Mission San Miguel Arcángel.
---
Founded in 1797, Mission San Miguel is a State and National Historic Landmark. Self-guided tours of the mission are available daily from 10 a.m. to 4:30 p.m. Here's some more history about it.
Admission 
$5//Adult
$3//Child (ages 5 – 17)
Under Age 5 FREE
Side note; my cover photo here makes me feel like I just have a travel blog, sans kids. Maybe I'm living in Greece, drinking wine with people I just met under the shade of their beachside cabana with red-tiled floors and an indigo-topped roof. Wearing linen skirts all the days, and no bra. Of course. Not a care in the world.
Not that I know what a life that doesn't involve wiping tiny butts would ever be like. But a girl can dream.
---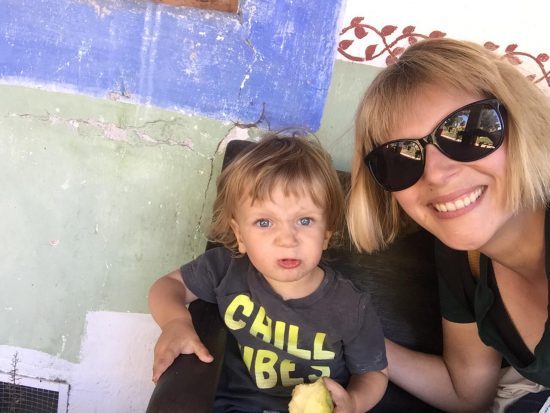 Speaking of, Mission San Miguel is also home to Mommy + Baby Selfie Fail #137.
---
According to the
museum's webpage,
docent-guided group tours of 7+ people run Monday through Friday only, and are arranged by calling the gift shop at (805) 467-3256 or e-
mailng
giftshop@missionsanmiguel.org
at least 
three (3) weeks before your expected arrival date.
Mission San Miguel is located in San Miguel, California – about 200 miles south of San Francisco and about 12 miles north of where we live in Paso Robles.
775 Mission St
San Miguel, California 93451
☾ ✟ ☾ ✟ ☾ ✟ ☾ ✟ ☾ ✟ ☾ ☾ ✟ ☾ ✟ ☾ ✟ ☾ ✟ ☾ ✟ ☾
Other Fun Facts: 
✟ The mission was a key part of my beat at the newspaper. When the 6.6-magnitude San Simeon Earthquake struck the centuries-old adobe in 2003, it sent cracks through the mission's 18th-century murals. These historic treasures are believed to be painted by Native Americans under Spanish supervision during the colonization era.
✟ The earthquake damage closed the church until 2009. In 2011, I visited for the newspaper and some parts of the property were still yellow-tagged. The Franciscan Friars still lived and worked at the mission, and I could still see the faded gold papers with County's seal still taped in the windows. The friars were the only ones allowed into those limited access areas because of the damage.
Everything is all restored now, though. It was quite an undertaking.