#sponsored: Quarantine. Sickness. Worry. That on top of aaall the other mom stuff.
It's in times like these that we can use all the friends we can get.
Enter: SocialMama, a matching app that launched last year for moms seeking friends in their city and beyond. Overall, I had fun using it last week – but read on for the one thing I think would make it better.
---
"Support and Friendship at every stage of motherhood."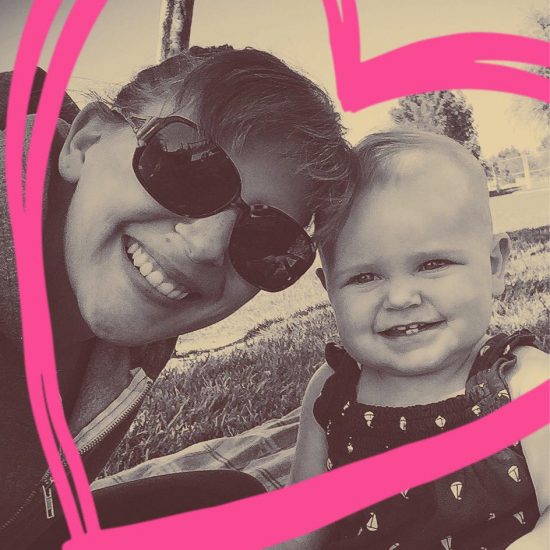 I remember when I first became a stay-at-home mom in 2016. I was 34, had just left my corporate job as a newspaper reporter, and almost all my friends were either still at the office or lived hours away. I had a 2-year-old and a newborn and I needed some stay-at-home mom friends, stat.  After a few awkward park encounters that felt a lot like blind dates, I went on a Facebook mom group to find some friends. Do you gals remember that? My post was about coffee, sarcasm and wine – lol. I actually made a lot of good friends off that post who are still with me even today!
---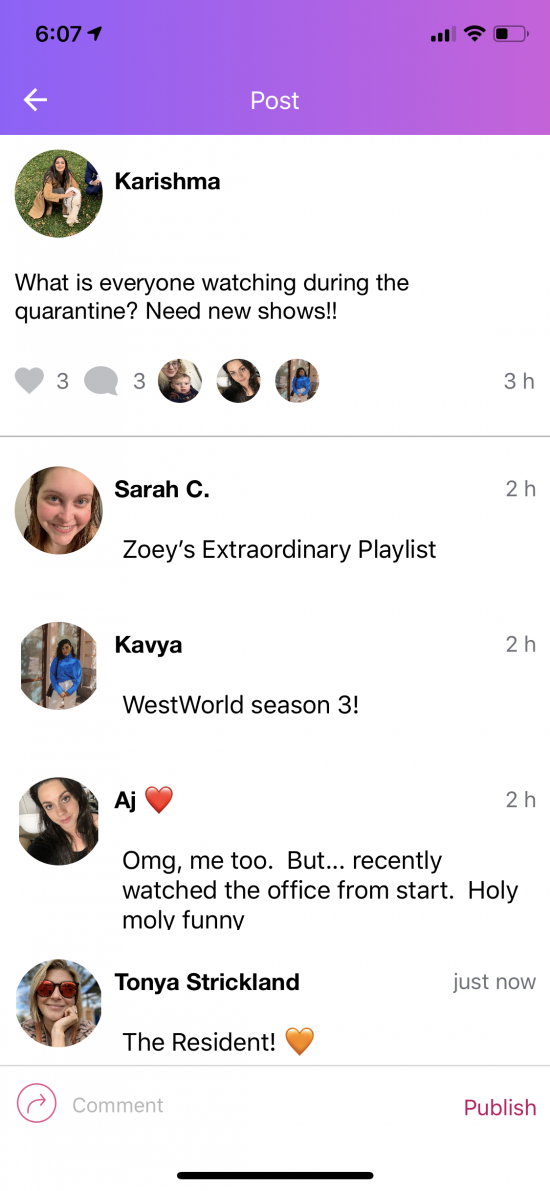 Even though Facebook helped me then, I appreciate SocialMama as a more personalized and mom-centric Facebook alternative. It offers customized mom matching based on location, lifestyle, and interests using an algorithm that finds compatible and like-minded mamas also seeking out friendships. You can also find moms on the map to meet up with IRL.
Unfortunately,  no other moms in my area are on it yet (except me – so come find me Paso Robles!). But I live in a small town where the closest IKEA is almost 200 miles away.
So … I get it and I have hope for the future. (For local moms to pop up aaand for that closer IKEA).
Fave Features
Chat
Forum
Newsfeed
Picture Posts
All of these ways to connect with people made Social Mama easy to use for me since they are so similar to the way Facebook functions, but without showing everyone every selfie I've ever taken since 2005.
---
Room for improvement
My one thing, though — is I'd like to be able to reply to people's comments individually on my posts. So far, I can only reply to comments via chat or by indirectly commenting to people at the end of the main comment thread. That's a level of personalized comments I've gotten used to in similar social apps.
---
My Experience
The Setup
After I downloaded the app, the first thing I did was create a profile with some basic info about me and my interests in life and motherhood. I chose Playdates and Friendships. With Covid-19, we can't do playdates now but distance friendships are always welcome.
There's also a "My unique needs" option to fill out on your profile, for topics such as infertility, kids with learning disabilities, teen kids, etc. I don't have any of that yet, but I appreciate that they exist. You can also post a profile pic.
Posting
Then I made my first post. One thing I really like is you can choose the category of your post topic, and then it shows up as a subhead above each post in the main newsfeed so you can quickly scan for topics you're familiar with. Here are some of the choices:
---
For me, I usually look for the posts marked Girl Talk and Relationships + Family because those are the ones I relate to most. Here's a Girl Talk post I made:
SocialMama is available for free in the Apple Store or on GooglePlay.  It doesn't charge for anything, and I was wondering how this app made money, so I asked. Organizers tell me its business model is currently pre-revenue and focused on building up its userbase to be free to be inclusive of all moms. Eventually, the app will adopt a subscription model that unlocks extra features for users, but will always maintain a free version to keep it accessible.