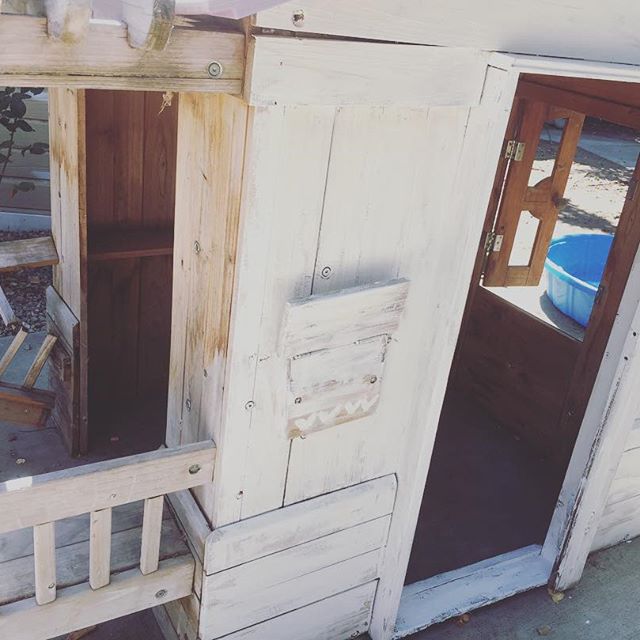 This used wooden playhouse was one of the first things I bought when I became a stay at home mom a year ago.
It was supposed to be my super cute Pinterest project to work on "when I had time".  
Well, fast forward to today where I have a 1 and a 3 year old and literally almost NO time to get anything remotely "projecty" done.