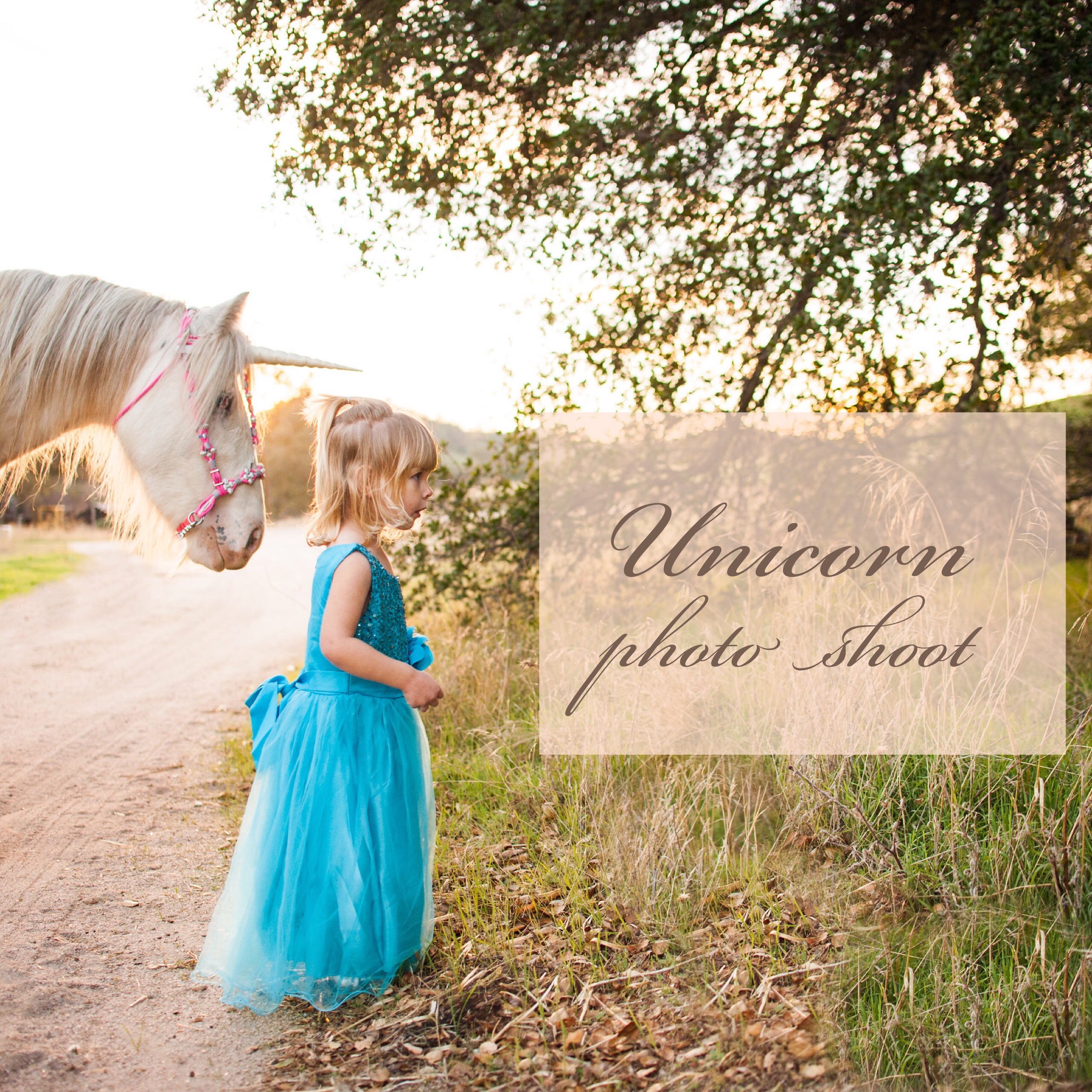 Last fall, I made a little money writing for the newspaper and did what any sane mother would do. I blew it all on a photo shoot where my daughter got to pose with a unicorn. That's right, a unicorn. Who needs groceries, anyway?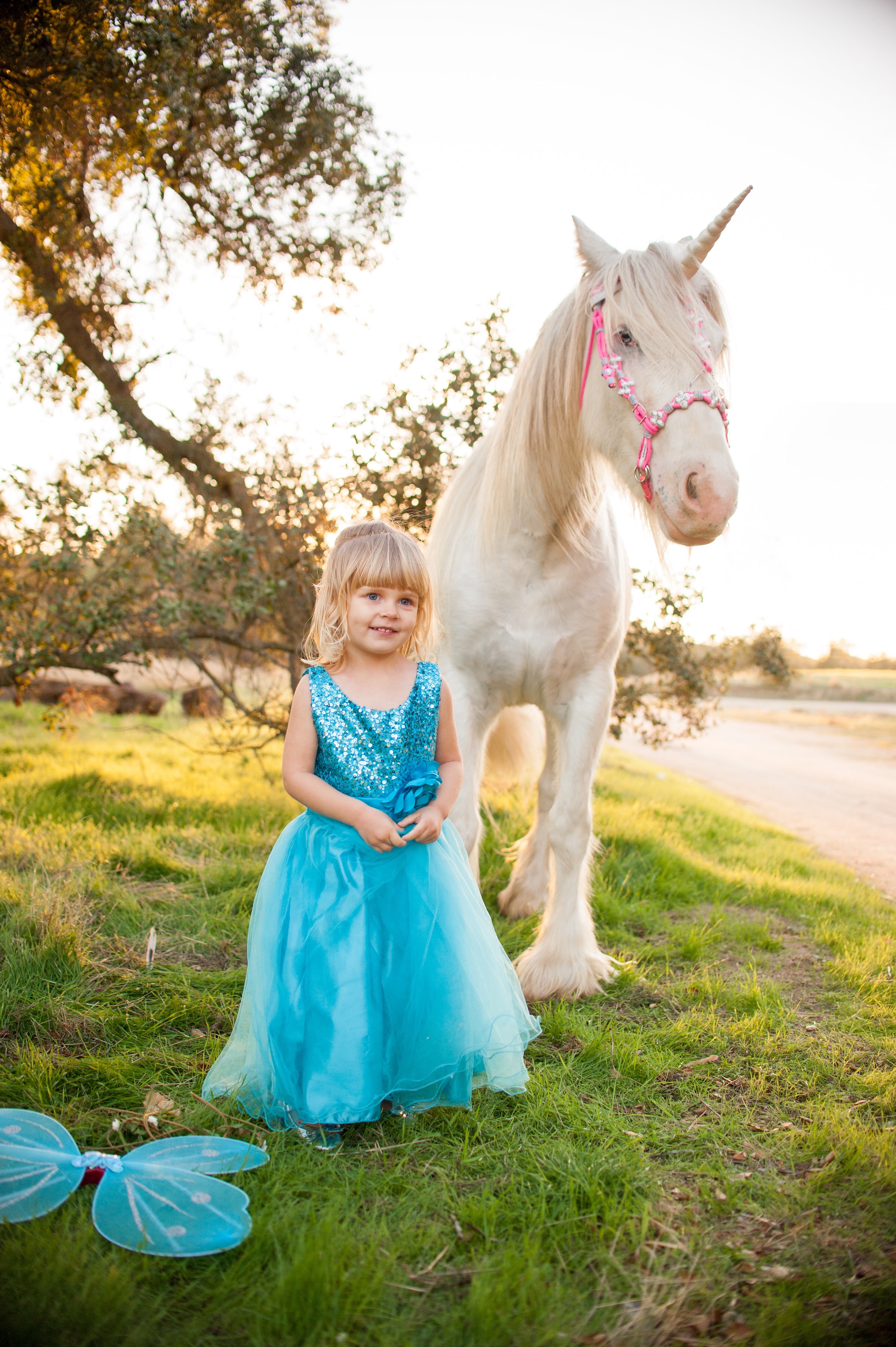 I found the photographer, the very talented Miss Amanda Terry at Sunset Hooves Photography, on Facebook and instantly fell in love with her portfolio.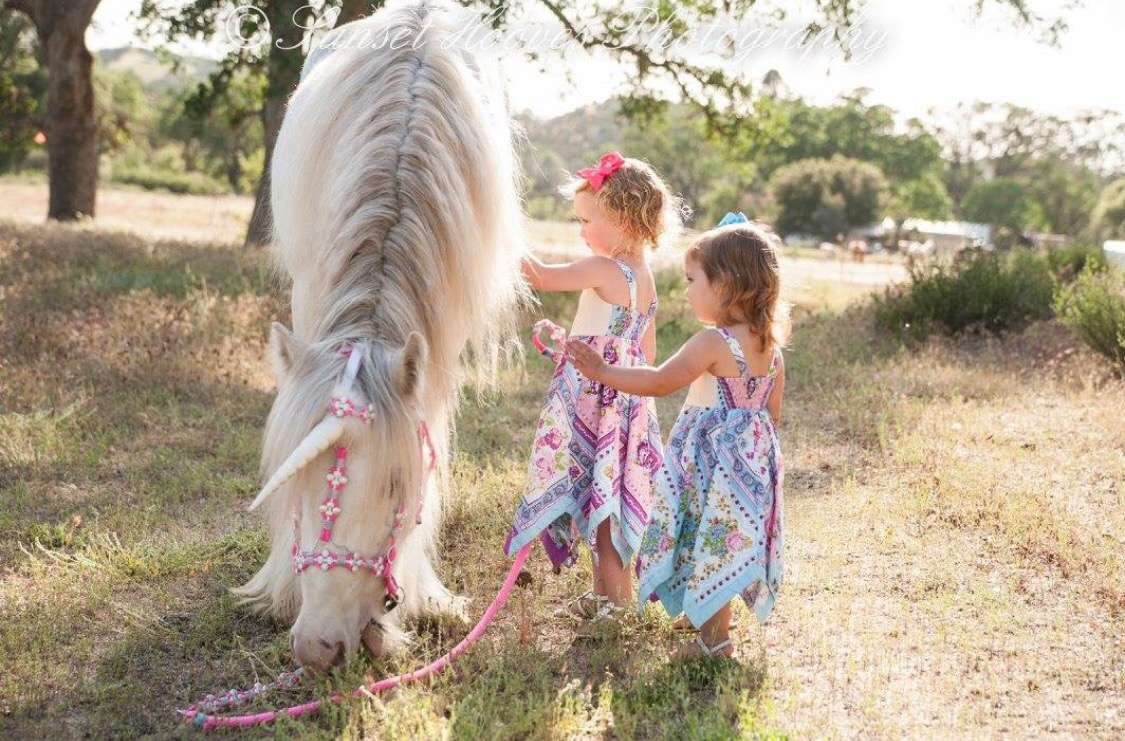 I pored through her pictures and then went super stalker style and asked Amanda to ask one of her previous clients where they got these dresses that her daughters wore in a previous shoot. (They were at Kohl's). Then I went out and bought one. #sorrynotsorry. In typical crazy mom fashion, about two days before the shoot I decided to ditch the already purchased stalker dress and instead use my daughter's fairy costume from Halloween. And oh. my. god. Best decision ever.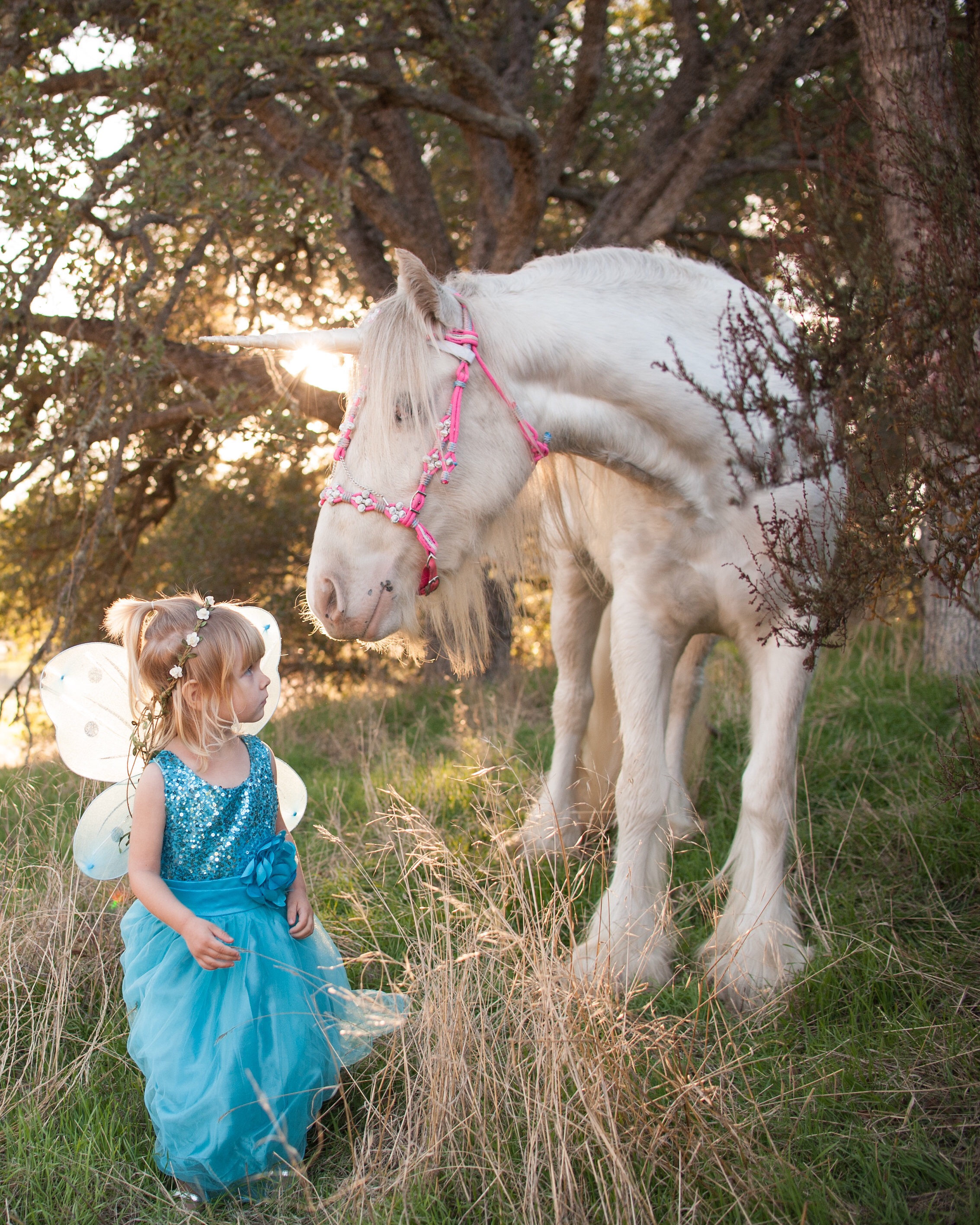 It took several weeks for me to be able to break free from the baby around his prime-nursing time (bedtime) in order to get out to the shoot, which was held just before sunset in Creston. That was about 30 minutes from our house.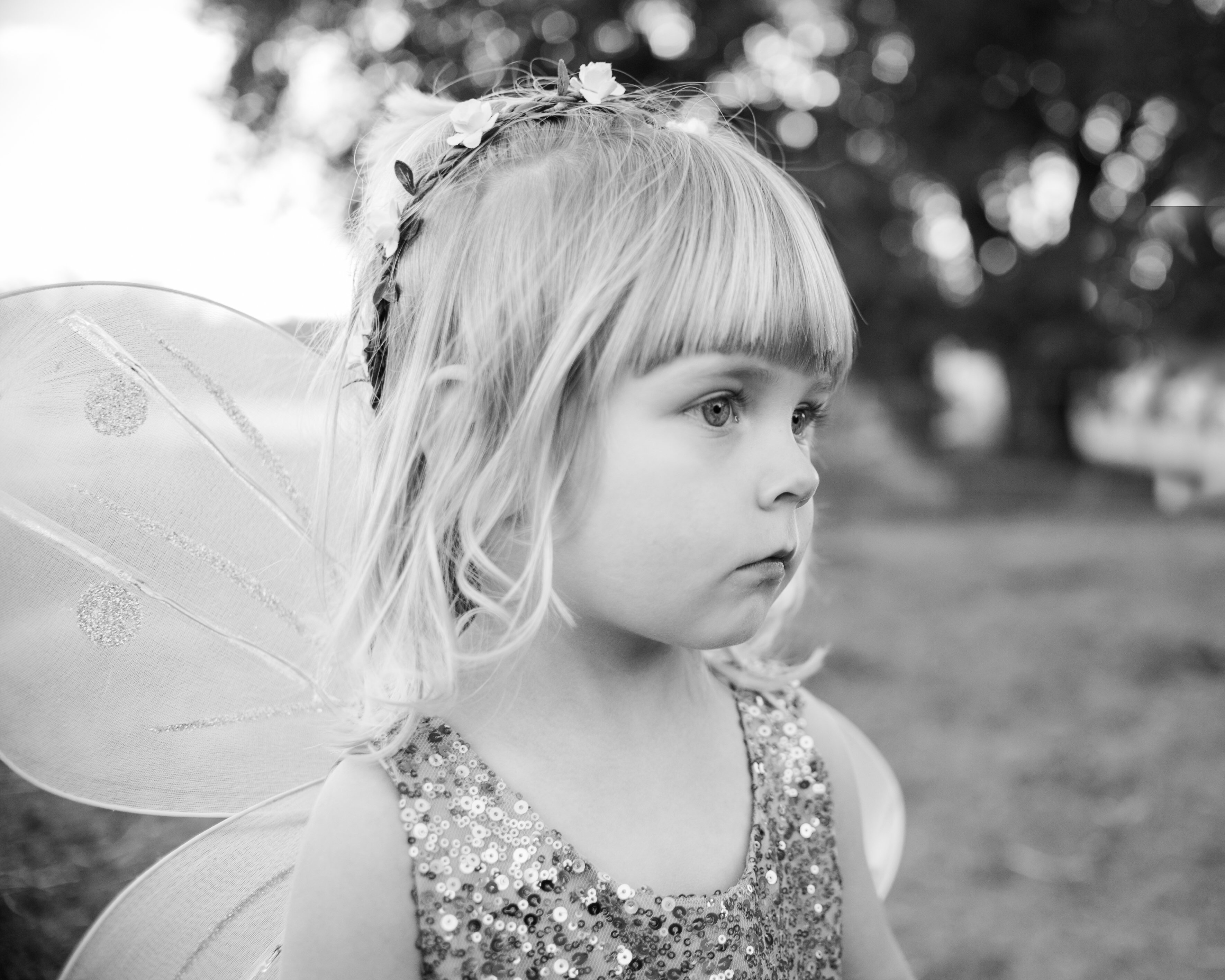 Then photo shoot day came and my daughter had a cold. Figures. She was feeling pretty miserable. But … unicorns. So I threw on her dress, cranked up the car heater and said cold bugs be damned. Somehow I also convinced my husband to pacify a crying baby for two hours (hell hath no fury like a baby denied the bedtime boob) till we got back. I was a mom on a mission.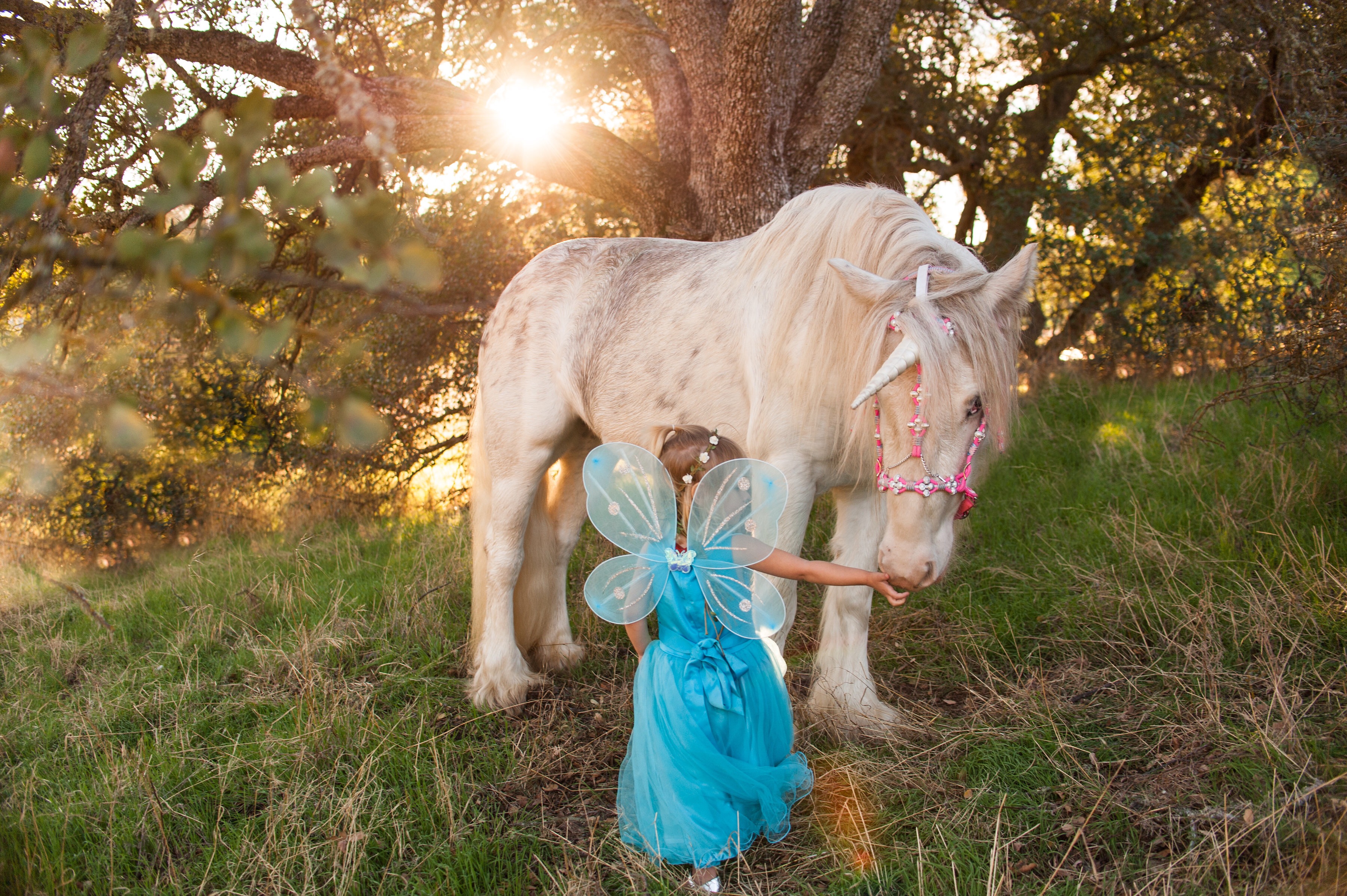 And it was awesome! Well, for us anyway. Not sure about the hubs with the crying baby. Serenity the Unicorn is flat out majestic. She had a beautiful pink floral halter and a big white horn and a flowing mane. Plus she was super sweet and calm.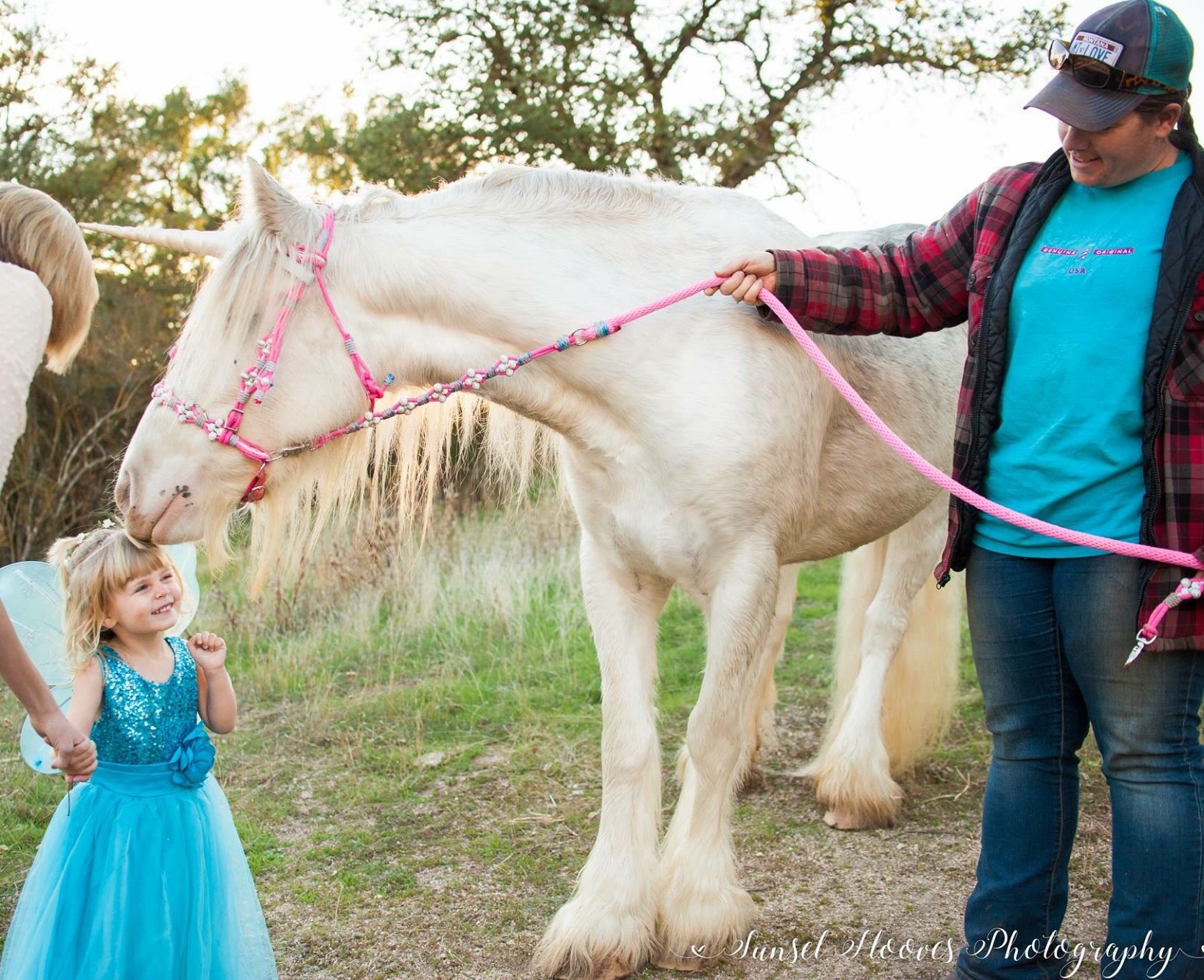 Amanda actually has a colleague who has a rein on Serenity the entire time. Then she edits that person out of the final shots, so you can't tell. They also carve out some time for a 'meet and greet' with Serenity first during the shoot so your kiddo can get acquainted with her. This setup was really nice because horses are massive creatures compared to your tiny human. Having a few precautions in place made it all fairly seamless.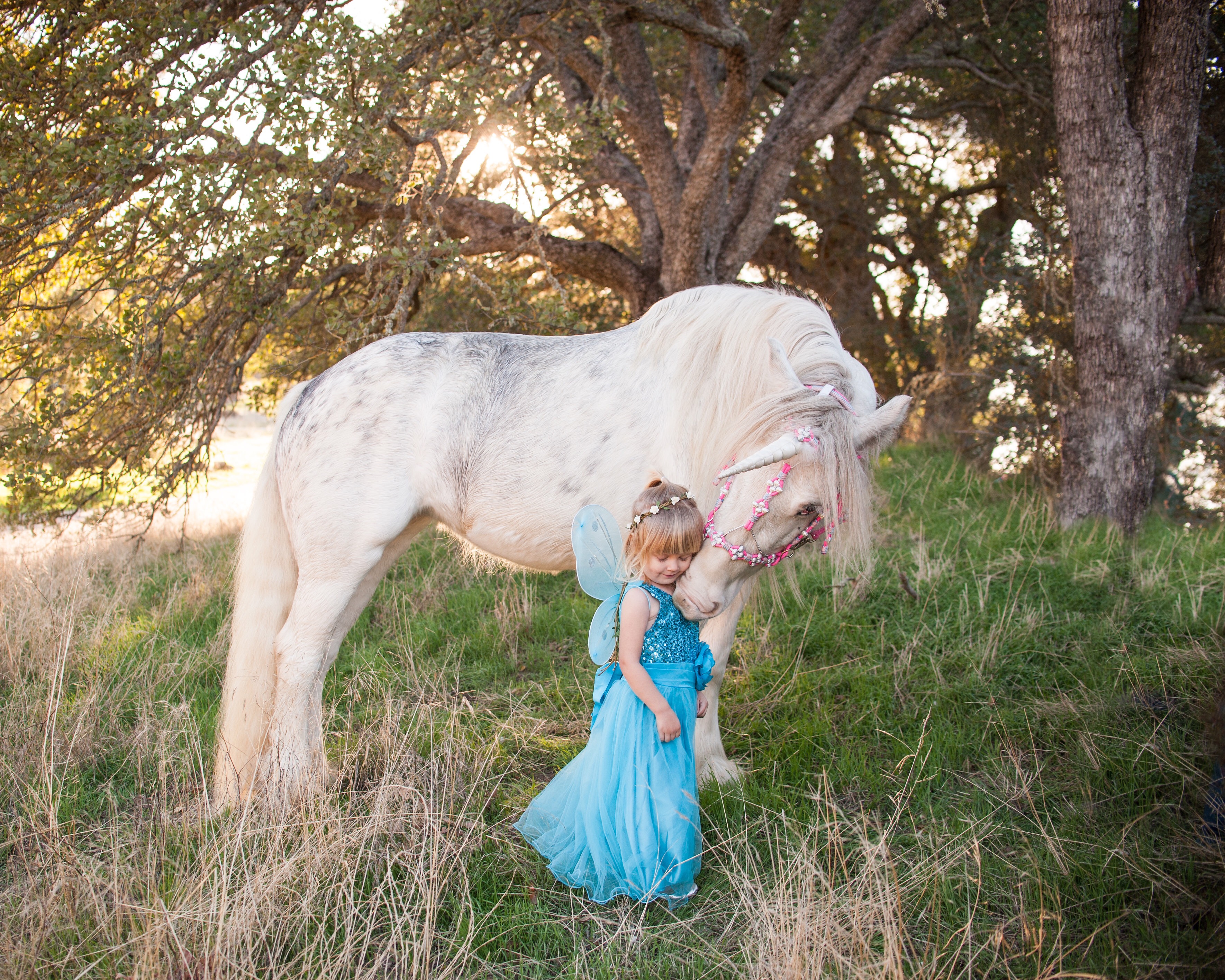 My daughter really liked the whole experience. Well, duh, you say. But she specifically liked touching Serenity's hair, and giggled when she nudged up against her. Then they practically hugged. And then I died of magical fairy swoon-ness.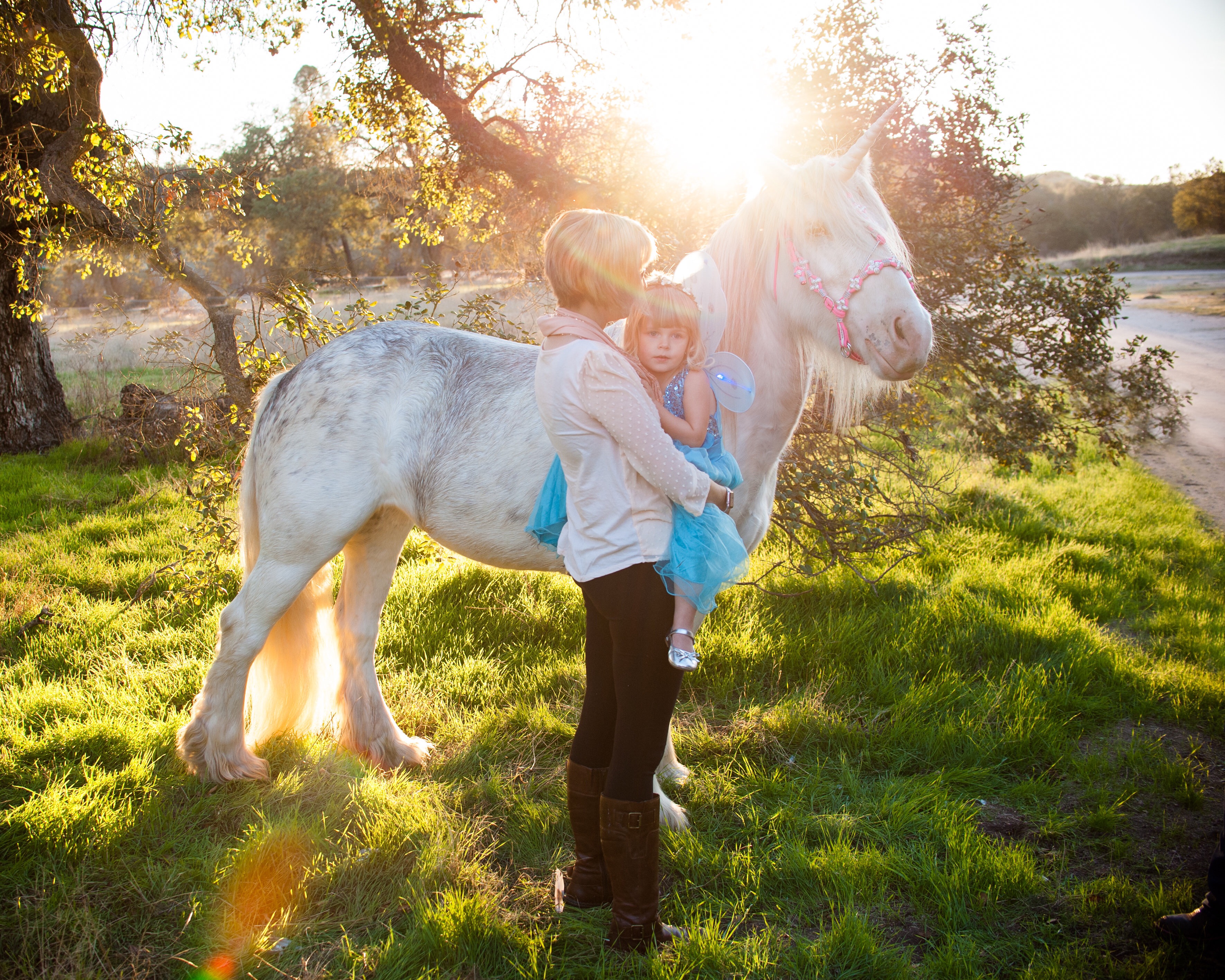 Of course I got in on the action, too. Because how can you not.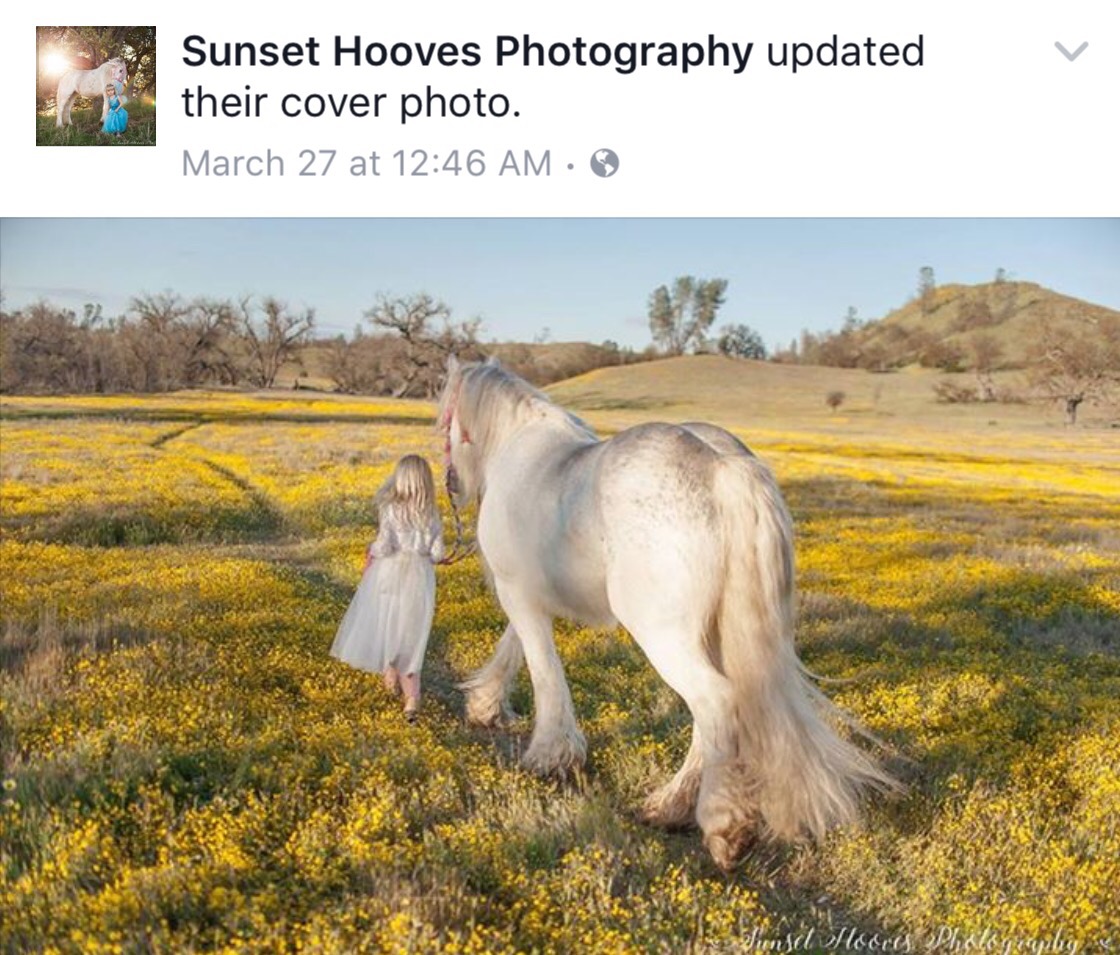 This week, you guys have a chance to get in on it too. Amanda was out of town until recently and now she's back on the Central Coast through April 8 doing unicorn shoots in the wildflowers off Shell Creek Road in North County. The shoots are in the morning and cost $200. The package includes at least 20 edited images in an online gallery for download. To book a shoot, message Sunset Hooves Photography on Facebook.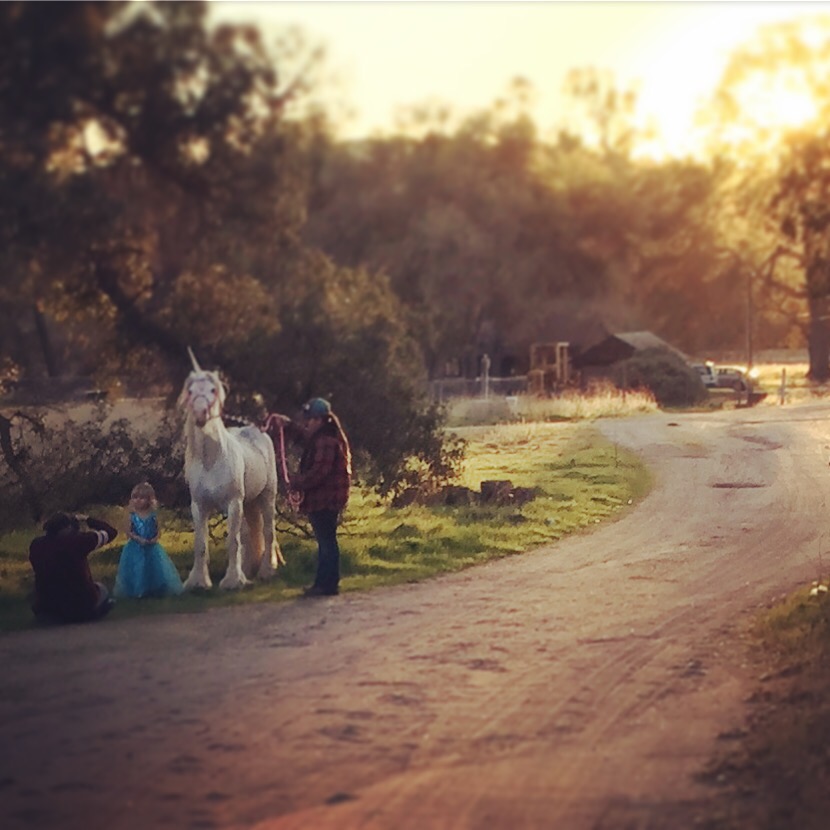 I'm currently deciding if hanging ALL 20 in our house is weird or not. I'm thinking not.
Here are a bunch more photos. Because reasons.
My opinions are my own in this post and I wasn't compensated. I just really like her work! All photos in this post are by Sunset Hooves Photography, except for my one Instagram shot.