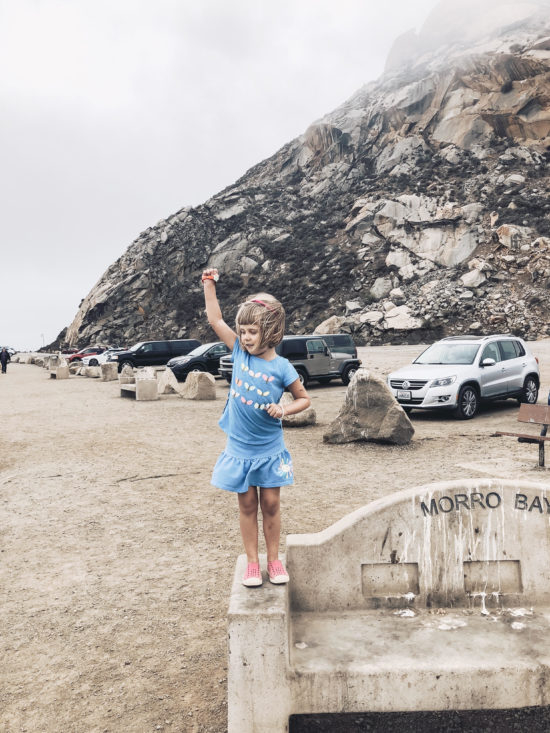 On a whim, my 2 and 4 year old kiddos and I recently explored the Morro Bay Harborwalk. We were met with thrill-worthy beach swings, playful sea otters that tumbled and twirled in the calm harbor waters and boats that passed us as we ran along the expansive slated boardwalk.
It's kind of magical, right?
This easy and free kidventure is a great way to get outside with a few key stops while you're there. Once you walk the Harborwalk, you'll find several lookout points, a slatted boardwalk and a Class 1 bike path away from the road. Between you start at the Embarcadero to the parking lot.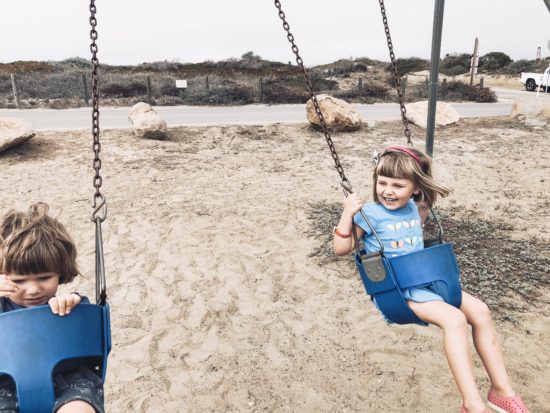 There are also two public restroom stops, a swing set and several lookout points with benches facing toward the calm waters.
The humble beginnings of this stretch of Morro Bay was all just a vision. In the early 1950s, according to the city. As the story goes, a Mr. Arthur E. Coleman worked to connect Morro Rock to the Embarcadero via a road to build a waterfront park for children. And that's just what exists today. Coleman Park features a fenced basketball court and six swings (including two bucket swings for the babes!)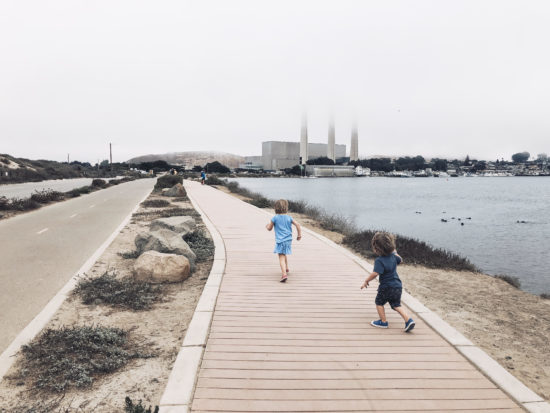 The accompanying Harborwalk, completed about a decade ago, stretches from the
Embarcadero's quaint string of gift/seafood/saltwater taffy shops to the iconic Morro Rock, the last in a line of volcanic earthly throwbacks reaching south toward San Luis Obispo.
---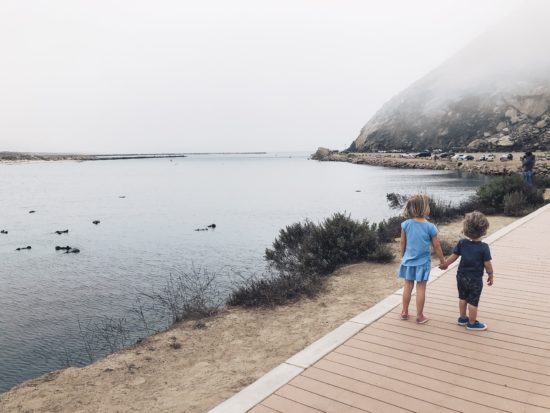 Harborwalk pairs a pedestrian walkway with slatted boards and a seperate, two-lane paved bike path for guests of all kinds. Even the crazy preschool-toddler variety. In fact, our favorite stop is a tie between the Coleman Park swingset and the playful otter pups swimming just south of the Rock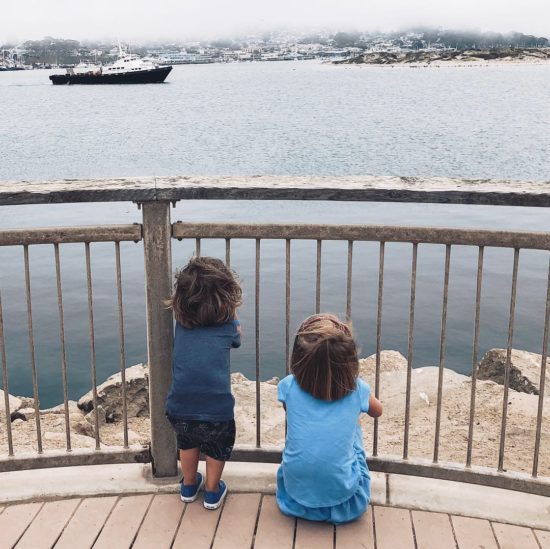 As a bonus, it has lots of lookouts and views of harbor boats! And if you've studied up on your preschooler story books, you'll know them aaaall the boat names. And that's it! Easy-peasy. You could end your trip there, or go explore the Morro Bay Embarcadero which we detail in a Morro Bay Day Guide.