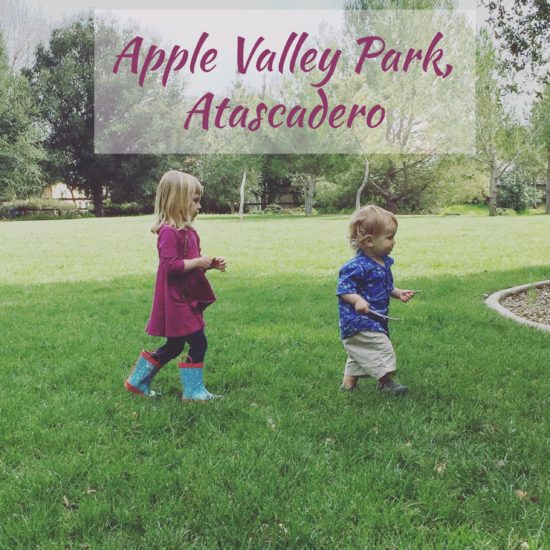 People are always asking us to review parks. And why do parents love parks so much? Because they're the best way to get your kid outside for free so they'll sleep that day. You know I'm right!
For this reason, we've been to every. single. park. in Paso Robles, Templeton and Atascadero. And we're still in the process of exploring parks in other SLO County cities. So if you have a favorite, make sure to let us know.
I plan to share the pros and cons of all of the North County's parks, but for this post I'll focus on the not-so-known Apple Valley Park in Atascadero.
---
This park is tucked into The Colony At Apple Valley, a suburban neighborhood off Del Rio Road. That's the Highway 101 exit for Big Lots for all you moms like me who use shopping landmarks for directions.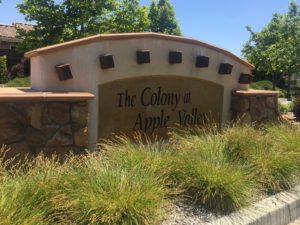 From Paso, exit Highway 101 at Del Rio and head west. After the overpass, turn left onto San Ramon Road and into the neighborhood. The park will be on your right. There's street parking only and then you just walk the little path into the park.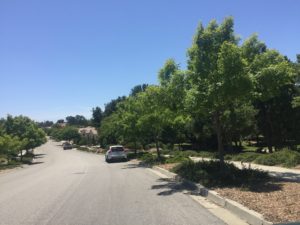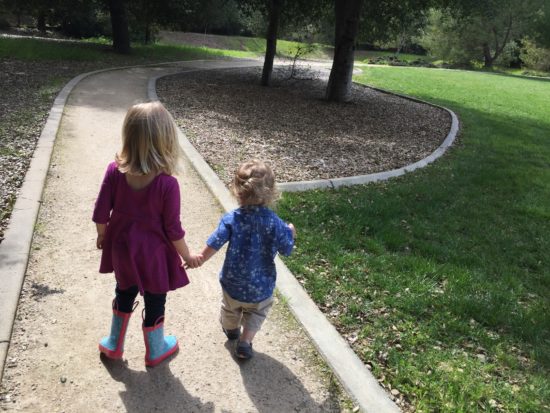 Apple Valley is a lovely park, but it doesn't have a playground. So I guess that makes it a weird place to review for kids. But I actually love it for that reason — because it's so simple. Plus, chasing after a newly walking baby AND a preschooler at the playground isn't all that fun. In fact, it's pretty miserable. They go on different things, and each one is always about to fall. It keeps a mama on her toes. But not in a 'Let's Do This!' way. More in a 'Ugh, My Back Hurts' kind of way. Parks without playgrounds, however … well they are my one true love right now. And Apple Valley Park has a grassy area with a quaint dirt walking path and lots of shade trees. Definitely, a low-key way to enjoy the outdoors with your small children without them getting into too much stuff.
(I got totally yelled out by Facebook moms btw for drawing the public's attention to this nice, quiet park. I feel like that's going to happen a lot with a blog that suggests places to go 😅)
Also, I should note that when you Google "Apple Valley Park Atascadero," some reviews pop up showing pictures of a rushing creek. I have no idea what that is. I have yet to find any water at this park.
****UPDATE****
We still haven't seen it but other moms have said there's a creek accessible through the trees at the far end of the park. A little hill slopes downward to the water, and they also say make sure to watch out for poison oak in that area.
One mom who lives in the neighborhood said the park is popular for occasional sports practices.
Thanks for the update, mamas!
**** ### ****
Here's a video overview of what you can expect. Complete with a child freakout. Which is perfect, really.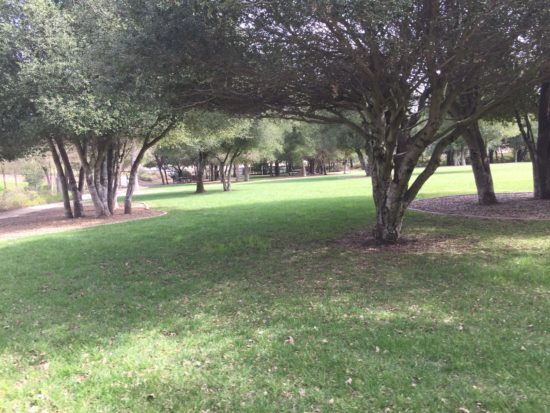 There's also barely anyone there. But not in a creepy way where you feel unsafe being alone at like some other remote areas to explore the outdoors.
It does seem to attract people with dogs. So, if your kid is afraid of dogs this place probably isn't for you. But we have a 70lb boxer-pitty at home, so my kids are good there. However, keep watch for dog poop in the grass. Most of owners are pretty good about picking up poo. But, as we all know, if there's dog poop to be found the kids will find it.
There are some concrete picnic benches in the park which my kids of course climbed on – but I thought that was pretty cute.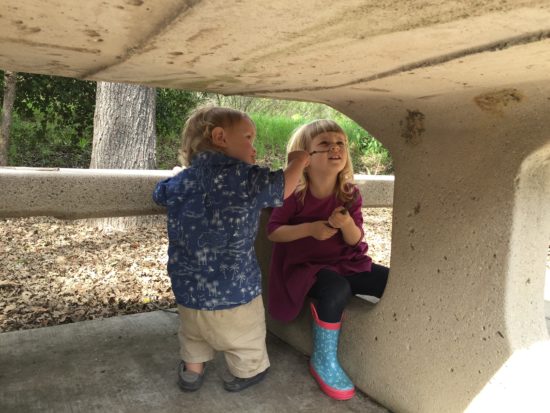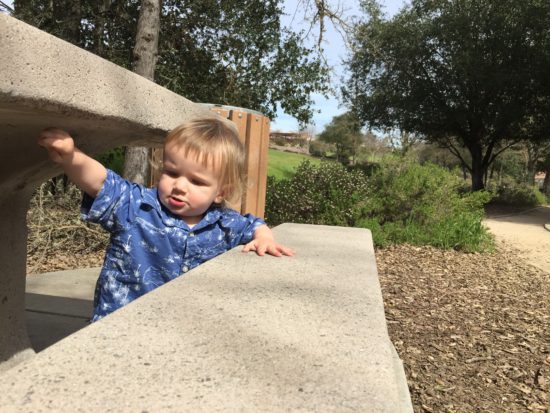 The big open grassy area is one of the main reasons I like this park. It gives the destination a nice ambience and I enjoy big open spaces for my kids to play and not run into stuff because they're little and still clumsy. It's also easier to keep an eye on both of them in this type of setting.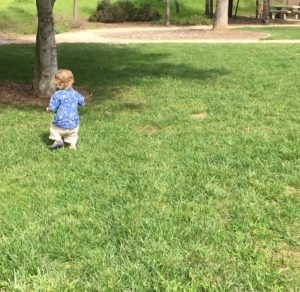 Plus there's some good, wholesome outdoor fun here as you walk the little path and pick up rocks, sticks and leaves.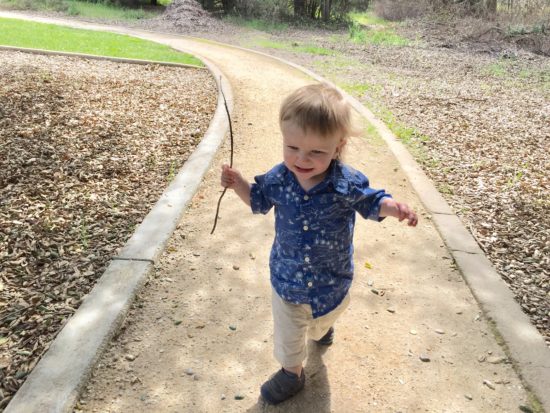 Also, my daughter likes to balance on the meandering concrete dividers between the grass and the mulch. It keeps her attention for a long time. Score.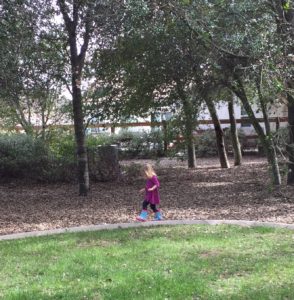 Overall, this park is a hit for us when we want to a low-key way to be outside.