Here's our September column in PASO Magazine!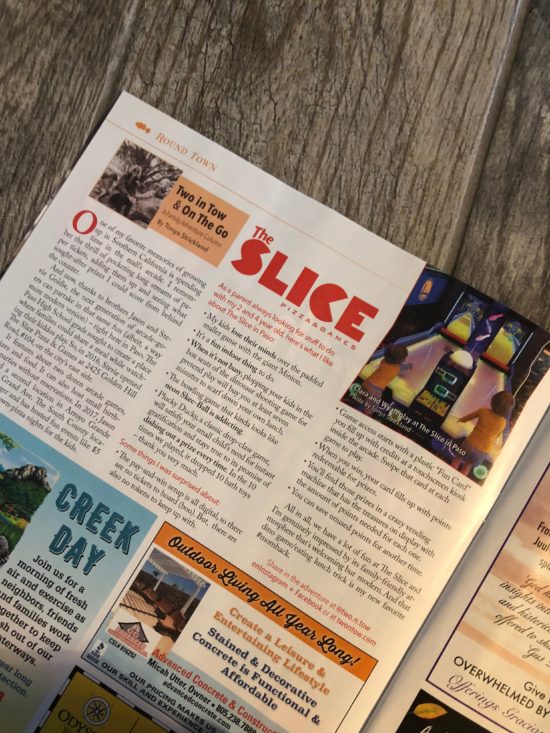 One of my favorite memories of growing up in Southern California, is spending time in the mall's arcade. I remember the thrill of pocketing long streams of paper tickets, adding them up and seeing what sought-after prizes I could score from behind the counter.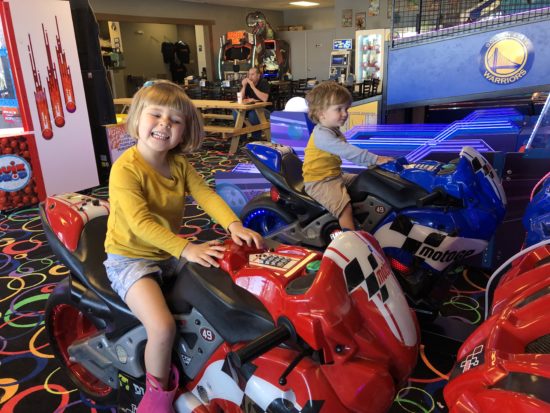 That's why we love The Slice Pizza & Games in Paso Robles, the only place of its kind in our area!
Here's the Deets:
The Slice Pizza & Games
2425 Golden Hill Rd #104, Paso Robles
Online: pasoslice.com and Facebook
Open daily: 10 a.m. to 9 p.m.
Phone: (805) 238-2296 
Specials: All arcade games are 50% off all day on Tuesdays
The Review
As a parent always looking for stuff to do with my 2 and 4 year olds, here's what I like about The Slice: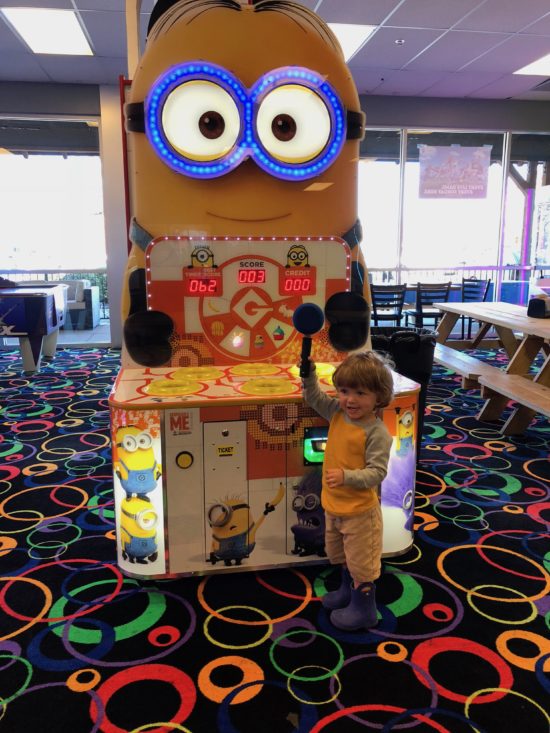 My kids lose their minds over the padded mallet game with the giant Minion.
Plopping your kids in the box seats of the dinosaur shooting game for pretend play will buy you at least seven minutes to scarf down your own lunch.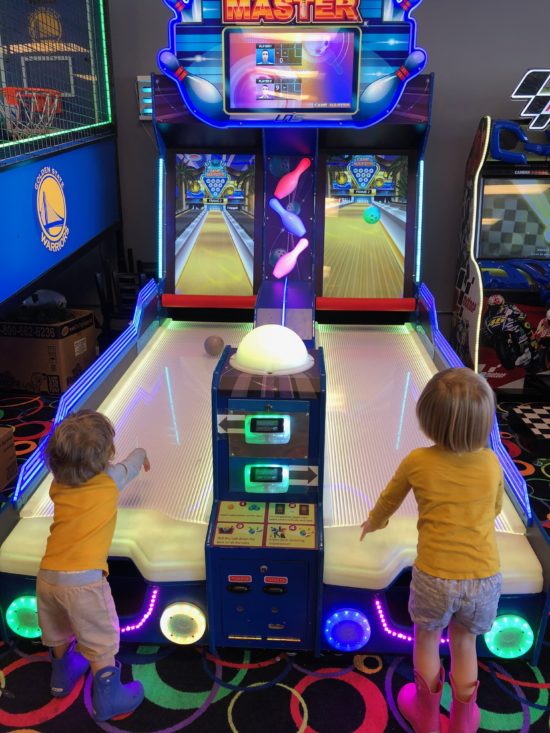 The bowling game is a way addicting neon skee-ball, digital style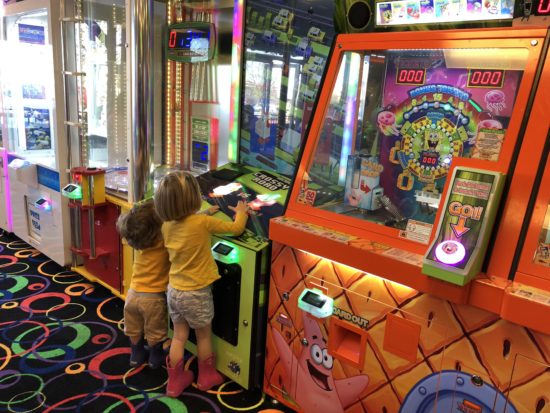 Plucky Ducky, a classic drop-claw game, will satisfy your small child's need for instant gratification and stays true to its promise of dishing out a prize every time.
Some things I was surprised about:
The pay-and-win setup is all digital. There are no tickets to hoard (boo). But, at the same time, there are also no tokens to keep up with.
Game access starts with a plastic "Fun Card" you fill up with credits at a touchscreen kiosk inside the arcade. Swipe that card at each game to play it.
When you win, your card fills up with points redeemable for prizes.
You'll find those prizes in a crazy vending machine that has the treasures on display with the amount of points needed for each one.
You can save unused points for another time.
We received a $40 gift card from The Slice to review its pizza and games experience, but all opinions are my own. For more information, please see my disclosure.
All in all, we have a lot of fun at The Slice and I'm genuinely impressed by its family-friendly atmosphere that's welcoming but also modern. And that dino game/eating lunch trick is pretty great.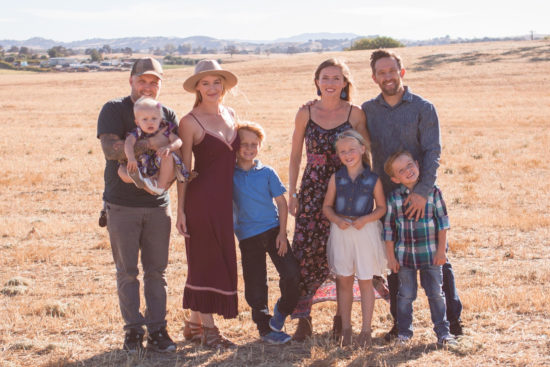 The Slice Pizza & Games was brought to you by brothers Jason and Stevie Goldie. The Paso High School grads sought to create a place where families could share a meal while watching their kiddos play. So, in 2016, Stevie opened The Slice Pizza & Games at 2425 Golden Hill Road, #104, on the city's east side. It features about two dozen arcade games, prizes and food. It can also host small birthday parties without reservations. In 2017, Jason opened a second location in Arroyo Grande at 1412 Grand Ave. The South County location is bigger and has done fun stuff like $5 build-your-own-pizza nights for the kids.