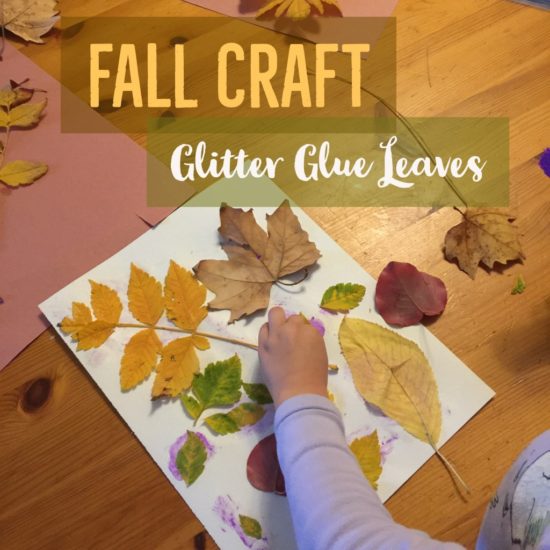 Here's another guest blog post we did, this time for Live Well Play Together. This blog is about 'living a life you love & sharing it with others: Recipes. Toddler Fun. Fitness. Parenting. Home. Travel. Holiday Fun. DIY.'
Here's the snippet of our post-
Glitter Glue Leaves is a  fun and simple project that is perfect for toddlers, preschoolers, and even school aged kids.
The basic concept of this craft is to glue fall leaves to paper, then decorate the leaves with glitter glue. The glitter glue part was my own spin on this, because we happened to have some already and the kids think it's fun.
This project teaches colors, textures, and an appreciation of beauty in nature. At least, I like to think it does. However, I for sure know it teaches you how to scrape glitter glue off your kitchen table. #skills
Instructions
Start project.
Stop your one year old from eating the paper, gluing the paper to the table, climbing on the table, eating the glue and feeding paper to the dog.
Take a deep breath.
When the baby abandons the project altogether and begins dismantling the couch cushions, takeover his project.
Then help your three year old finish hers.
Easy peasy, right?
OK, no, (well, all YES actually) but seriously, the steps on this craft are totally easy in their execution, depending on your audience.
… To read the rest, including the supply list and the other to-do list, head on over to Live Well Play Together's feature on us 🙂