We were the featured guest blogger over on Say-N-Play Columbus, an awesome family blog based in Columbus, Ohio. The blog features activities that encourage language development through play, guides for exploring Ohio and tips on traveling with kids. I wrote about our experience in baking together, for  Say-N-Play's weekly "Take a Taste Tuesday" feature.  Here's a snippet of our post: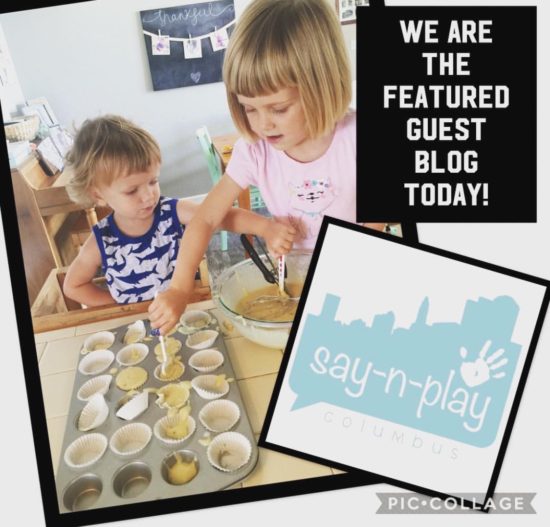 So … truth is, I don't like to bake. Or cook. Or do anything in the kitchen, really, besides hide from my kids each morning as I huddle next to the coffee pot. My blog is about getting my 1 and 3 year old littles out of the house – so some major avoidance of kitchen duty just *might* play a part in that.
But, at the same time, I like finding activities for my kids to do. And my kids LOVE to bake treats. They love making them. They love eating them. They love wrapping their tiny pudgy fingers around wooden spoons and plastic cups and doing all the scooping and the pouring and the sprinkling. It's, like, a whole thing.
…… To read the rest of this post, head on over to the Say-N-Play Coumbus website! <3