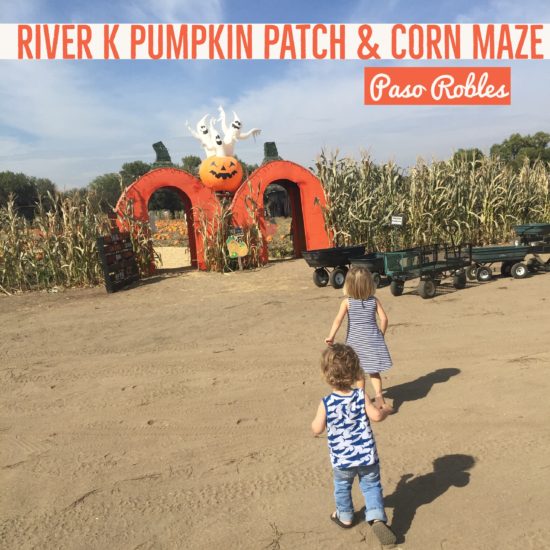 Here's our final pumpkin patch in our series of pumpkin patches we visited this fall!
River K is a very rural pumpkin patch where you can pick pumpkins right off the vine or pick some up around the cute little pumpkin stand up front. The business has been 
family owned and operated
for decades by the Knuze family on River Road. (Get it? River K).
The patch is seasonal attraction, unlike the other patches I've written about. It is right in the  pumpkin patch crop, so it has a very rural Paso feel. It's also a ways out of town (2 miles, maybe?) between San Miguel and Paso and right next door to Harris Stage Lines. Harris provides hay rides for $5 per person for the pumpkin patch goers, taking patrons on a carriage pulled by their giant (and beautiful) Belgian horses.
River K's corn maze boasts more than "3 acres of thick canopied corn stalks to adventure through," according to its Facebook page.
River K Pumpkin Patch & Corn Maze, 5670 North River Road in 
Paso Robles, California
Phone: Call (805) 441-3705
Website: Visit its Facebook page
Tip: Cash and checks only
Tip: I'm not sure if there are bathrooms. I didn't see any, though I could be wrong.
Why it's fun:
Horse pulled hayrides
Picking pumpkins off the vine
Lots of character cutouts for photo ops
Tons of decorations for photo ops
Awesome rural atmosphere
3 acre corn maze!
We went to this one after a boring playhouse paint trip to Lowes, so it was super nice to let the kids get out and run around. And there's a lot of space to do that here. We even took a semi-successful selfie.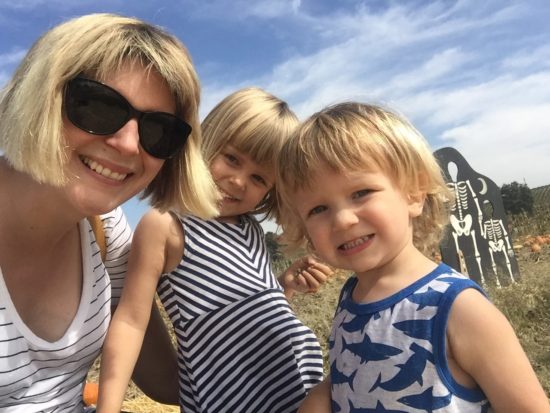 The kids were cute exploring here, and the baby loved the big pumpkins … sitting on them and giving them hugs:
We've gone to this pumpkin patch almost every year since the kids were born because it's the closest one to our house. But also because we love it. Here's a flashback when my daughter was only 10 months old at her first trip to River K:
This pumpkin patch is not commercialized at all, which is refreshing. But they still put a ton of effort into making it fun in a rural setting, including building several character cut-out props for family photos:
And this is one snippet of its 3 acre corn maze. Don't let this picture fool you, though. We didn't do the maze. After my hay maze experience earlier in the month, I was like NOPE. Though the corn maze is nice because you can actually see through it a bit and you're not totally blocked in like in a hay maze. It's beautifully intricate as well.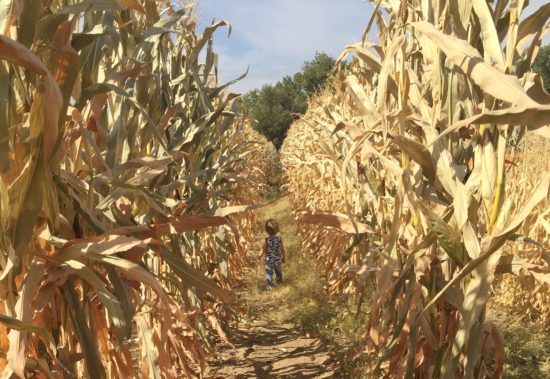 The kids were super cute together here:
Until they decided to give eachother hugs on top of a wagon and then knocked each other over.
But all in all, there were no tantrums here and the pumpkin patch wasn't overwhelming with things to do. It's just nice old-fashioned pumpkin field fun in a beautiful Paso Robles setting. Highly recommend!