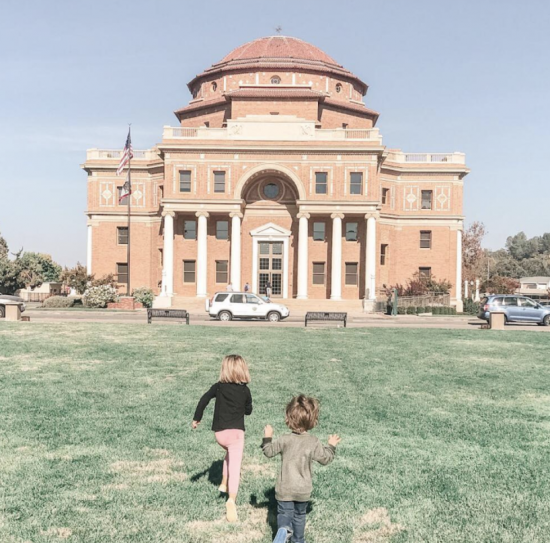 Taking the DAY 1 spotlight of our #CentralCoastTopNineWonders (kiddo edition) is … Atascadero's Historic Administration Building!
Built in 1918, this impressive 65,000-square-foot structure is a surprising find in small-town Atascadero California.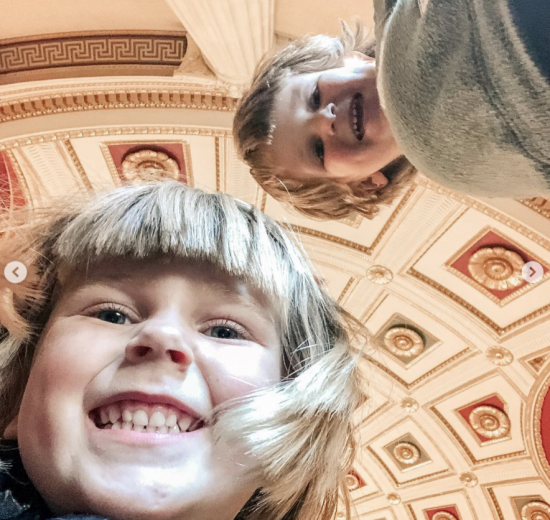 There's little free museum in the very front of the building facing a large grassy lawn called the Sunken Gardens. The kids spent all of like, five minutes, looking in the two-room exhibits. But it was still a nice quiet (ish) moment to reflect on history (and an excuse to get the kids to whisper). Then we went to the lobby to look up at the pretty ceiling, snap a few pics and leave.
Outside, the kids can run around on the grass. Near the center, you'll find a large fountain to toss coins into. Be prepared to keep your kids from falling into it 😂.
If your kids are older, there are free docent-led tours by appointment: (805) 466-8341.
FUN FACTS ABOUT THIS BUILDING
I feel a little odd quoting myself here 😂 but in a 2010 edition of The Tribune newspaper, I wrote: The building, inspired by the 1904 World's Fair, has a rich history.  It first served as a City Hall and then became a:
* College dorm for three different private schools (one of which housed baseball legend Jackie Robinson)
* Basement shooting range for the Sheriff's Office.
* Public library in the top rotunda, with book stacks on the surrounding mezzanine and reading desks below
* Motion picture company space for film classes
* Location of the Bank of Atascadero, Chamber of Commerce offices and a post office
* Veterans Memorial Building when the county bought it back in the 1970s
For my part, until about 2015, I covered late-night city council meetings in the top rotunda, taking the single elevator all the way up.
For nine days in January, I'm posting my #CentralCoastTopNineWonders series of kid-friendly attractions in San Luis Obispo County.
This is Day 1. You can search for the other Days here.