---
Update Summer 2020: The play place is now closed due to the Covid-19 Pandemic but the Mighty Munchkins party equipment rentals are still available.
---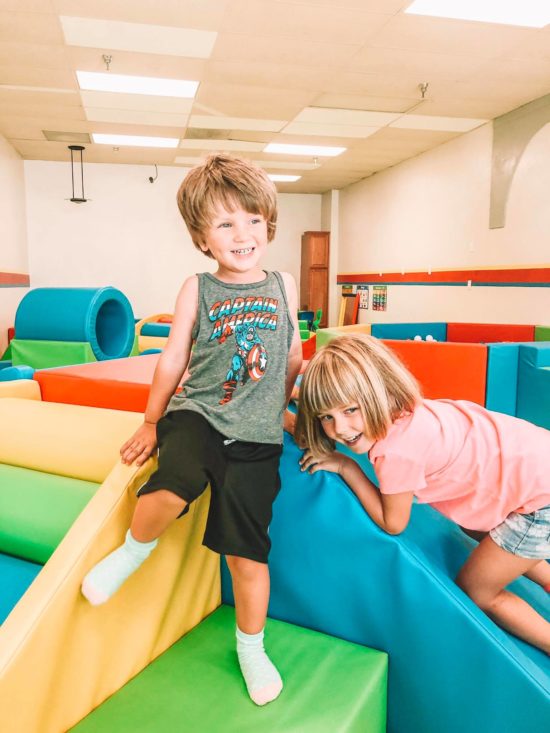 We hung out at the brand new Mighty Munchkins Playzone this month! This new indoor play place is at 715 6th St. in Paso Robles,  located across from the Post Office. The soft structure indoor play equipment (which you've probably seen around town as a Mighty Munchkins party rental) is suitable for babies and toddlers ages 5 and younger.
---
💛
Clara and Wyatt (ages 3 and 5) had fun there today after school. I figured they'd just climb and jump and burn some energy, but I also watched them make new friends as they worked together to build little structures with the giant play pieces, and then do a ton of pretend play with their little setups. The ball pit was also big draw. We stayed for about two hours!
💚
The owner is a fellow mama. In her About Me, she says: "As a parent of an active toddler I invested in the soft play equipment as a way to keep him actively engaged while being safe. Loved the effect it had on my son so much, that I decided to share it with our community." Here's her website for prices, hours and more info.
Gabby has two sets of equipment, so you can still rent them for parties and events even with the introduction of this new retail space.