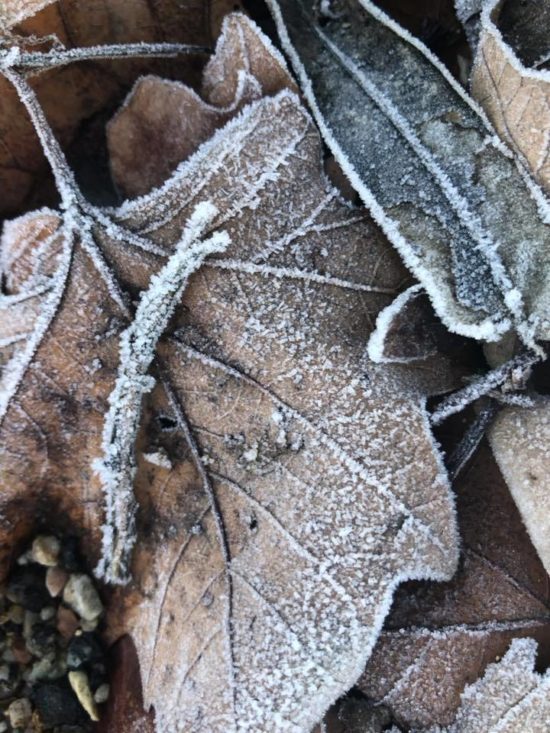 Seriously loving the Paso Robles frost today!
This is probably the shortest blog post ever. But here are some pics from school drop-off today in Paso Robles California. Taken with an iPhone in 35 degrees.
Look close and you'll see the tiny ice crystals forming on firewood, leaves and plants.