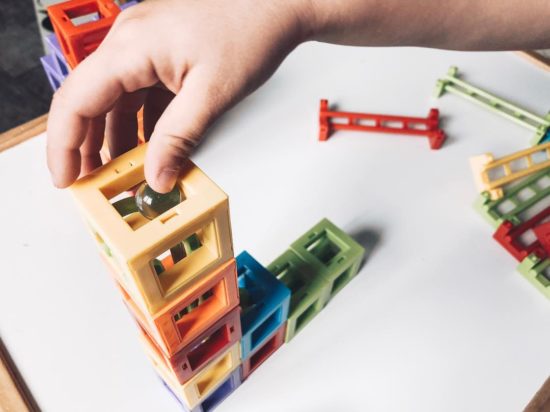 Today we're reviewing the 45-piece Magnetic Roller Coaster Building Blocks set we received compliments of @picassotiles.
This marble run toy uses blocks + tracks to build different configurations to roll the 3 clear marbles included in the box.
Unfortunately, its parts are too complicated for 2 and 4 year olds and they got easily frustrated with the set.
Marbles (in general) also make me nervous for the choking hazard aspect. And those little suckers got lost all over the house and under the couch.
But for those with older kids …. this set incorporates some fun magnetic play, similar to the popular magnetic tiles this brand is known for. The building blocks are all magnetic, which makes them fun to stack.
We received this toy compliments of the brand to review, but all opinions are my own. For more info on all that, see my disclosure.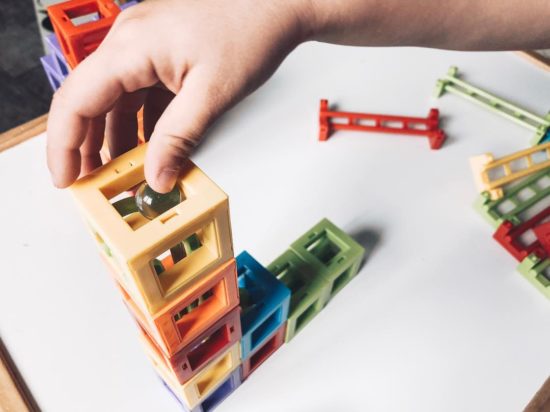 The tracks, meanwhile, click into certain blocks to complete the marble run but they don't seem to click very well or stay put. And some blocks have directional track pieces inside of them which can be super confusing (even for me 😂) during setup. Though I guess that could also add to the critical thinking aspect for learning fun.
But it does come with an idea book to follow, so that's handy.
All in all, the age recommendation is 3+ but I'd put it at 7+ at least. It's available for $39.99 in my Amazon Shop (affiliate link).