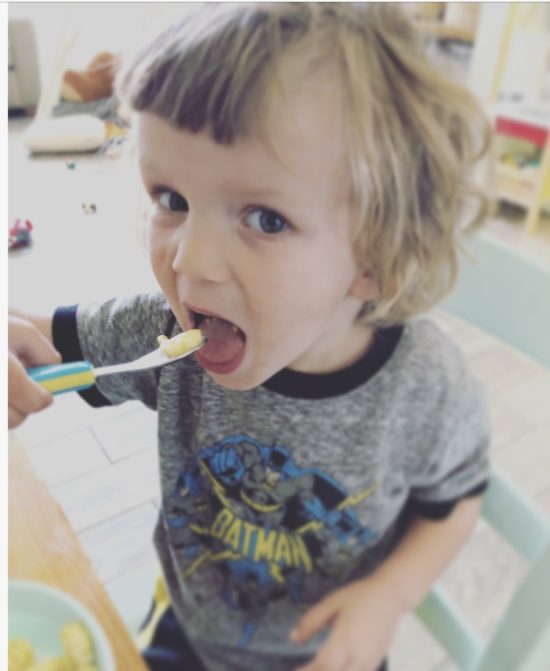 As part of my participation in the official Nuby Parent Blogger program, I received this Stainless Steel Feeding Set in exchange for my honest review. (For more info on this, see my disclosure)
THE SET
This set came with a stainless steel fork, spoon and knife trio featuring a cute picture of a bee on the handle. It's perfect for my 2 year old who is still learning how to use forks and spoons at mealtime (we put the knife away for when he's older).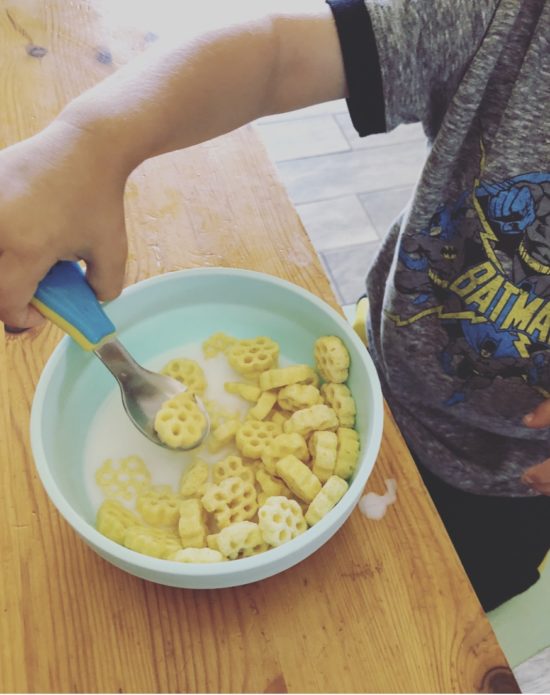 Faves:
The base of the flatware is wide and is easy for my toddler to grip.
The scoop portion of the spoon and fork is nice and flat, so it fits easily in his mouth and doesn't poke him.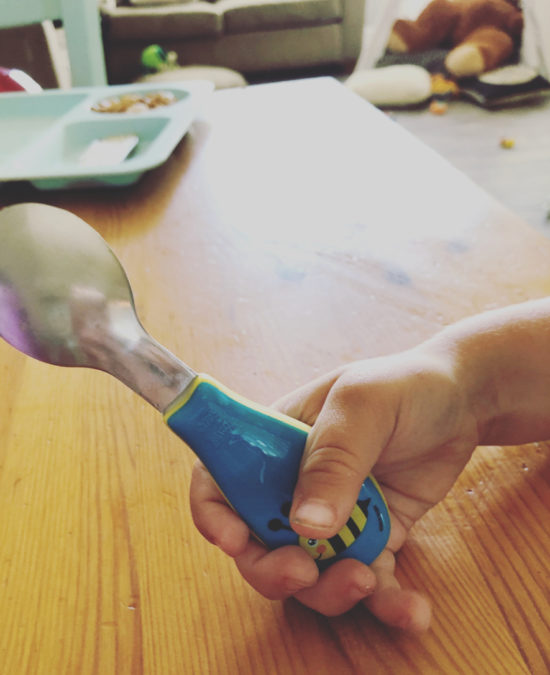 The color scheme is stylish – in cool blues with a pop of yellow – and is not overly baby-ish.
He uses them and doesn't chuck them across the room, lol! So he must like them, too.
They're easy to clean.
The stainless steel looks like our forks and spoons, and makes him feel like a big boy!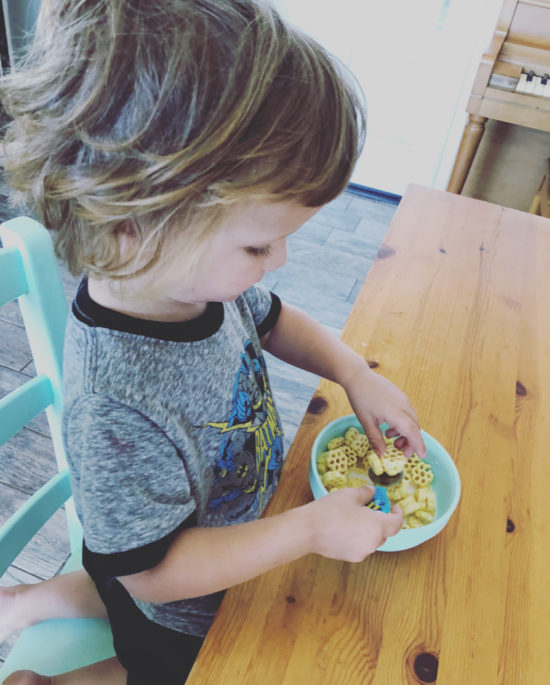 Suggested Improvements:
I'd love to see more included in future sets, since this only comes with one of each type of utensil. it's always nice to have extras handy for when he drops one on the floor. (He sure loves that clatter!)
Overall, though, this trio is working out really great in our house. If you'd like to check it out, too, you can buy it here.
---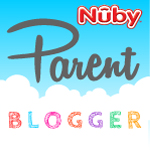 As an official Nuby Parent Blogger, I'm part of the brand's selective group of mommy bloggers chosen to show you some of its latest products in action. You can see my Reviewer Badge page and the network of other Parent Bloggers here.
Here's how you can stay in touch with Nuby for new products and updates: