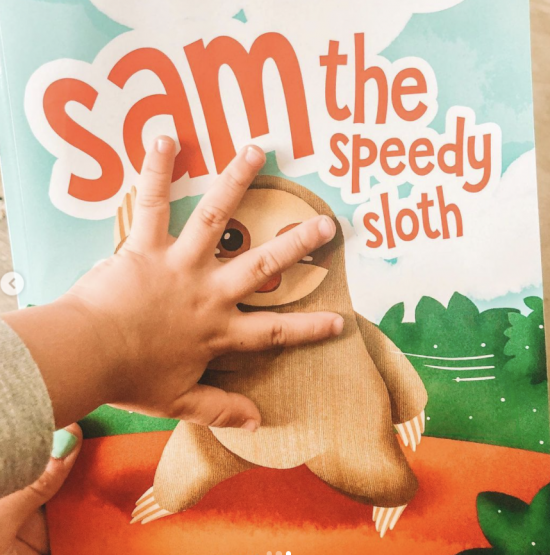 Something you've seen from us in the past is we get the opportunity to review children's books through the Independent Book Publishers Association. I think that put us on the radar for London-based author Matthew Ralph. He's not with the association, but he self-published the children's book "Sam The Speedy Sloth."
"Sam The Speedy Sloth" has all the things I like in kids' books – a cute story, a good rhyming flow, and an endearing character. It's all about a young sloth who compares himself to others, and we see just how far that gets him. Wyatt and Clara are into being SUPER FAST, so they liked the idea of this sloth outrunning a jungle cat, for example. And felt bad for him when he didn't succeed.
---
My children's book reviews are a side passion project to help show my support of authors of color, female authors and independent authors. As a writer, I know how much work, love and integrity goes into each of these projects – big or small. It's important to me to help show the world that, too. These books are usually #gifted to me to review, but all opinions are my own. [disclosure]
---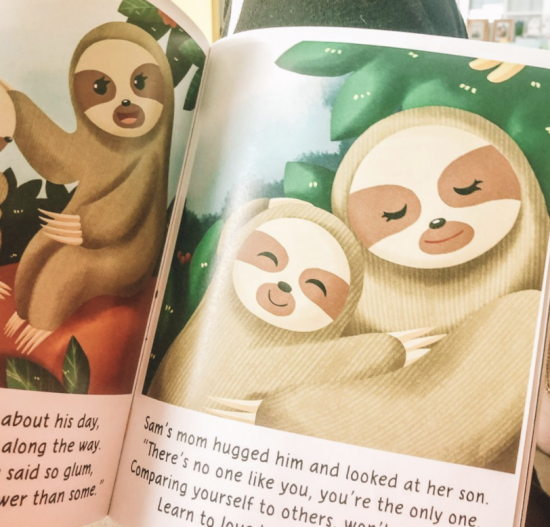 Spoiler alert! The story ends on a sweet note, though: Sam's mom hugged him and looked at her son. "There's no one like you. You're the only one.  Comparing yourself to others, won't get you far. Learn to love how unique you are." Swoon.
Matthew, 29, also included activity pages in the back of the book, which the kids were surprised to find, and they love surprises! As a mom, I think this would be good to throw in a backpack for travel activities or a visit to a doctor's appointment. It includes a spot the difference page, animal facts, and hidden fruits to find on each page. My kids really do love stuff like that.
Matthew tells me that he's passionate about diversity and equality, and his stories always promote these important themes. You can find him over at @mattralphthewriter and his book is in our #AmazonInfluencer Shop.
Ps. Swipe for Wyatt "helping" with taking a picture of the front of the book 🤣.