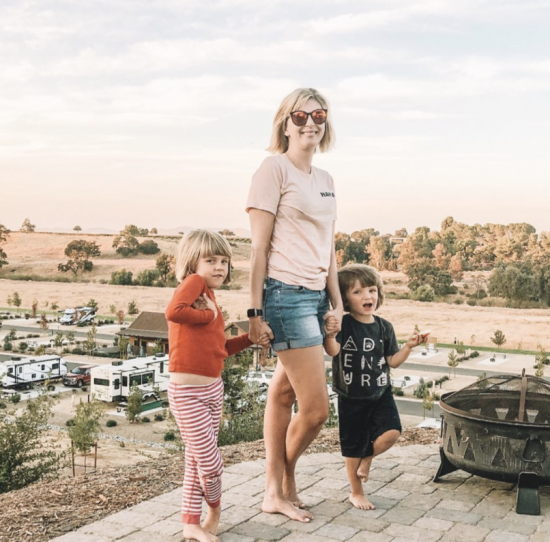 We were invited back to explore our favorite resort in town this fall —Cava Robles RV Resort in Paso Robles, California.
Cava Robles is a 330-site resort with RV camping and vacation cottage rentals at 3800 Golden Hill Road in Paso Robles wine country, located about halfway between San Francisco and Los Angeles off highways 101 and 46E.
---
We first visited this scenic resort when it originally opened in 2018. A lot was still under construction then, so this fall was fun for us to see all that had changed!! Finished construction debuted two swimming pools, the Fox Run Wellness Center with the SunFit Fitness Center and Oak Spa Massage, the Farmhouse Bistro restaurant and bar, and walking trails. Guests get golf cart and bicycle rentals, a billiards and game room and fire pit at the Grand Oaks Clubhouse.
We received two nights at the resort compliments of Sun RV Resorts for our review.  (Like always, these gifts will never shape our content and you can read more about that over on our disclosure. This post also contains affiliate links, which earns us a small commission if you shop the links at no extra cost to you.
---
---
Top 5 Features of Cava Robles RV Resort.
1. The Golf Cart Rentals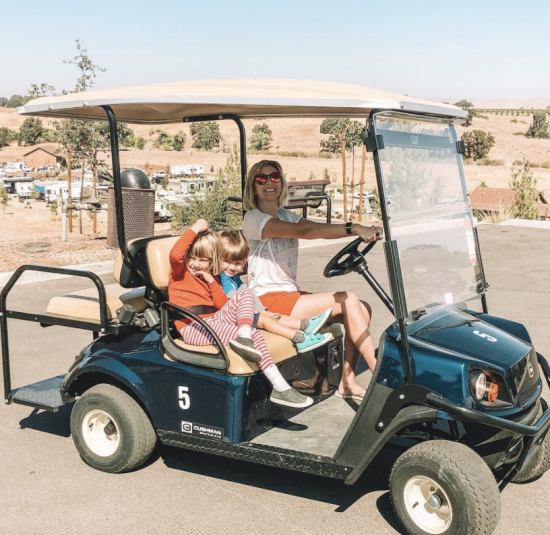 The golf cart rentals are easily one of my favorite parts of Cava,
We were #gifted this rental and we FOR SURE were out riding multiple times a day. Think I can get one for home?
---
2. The Photo Ops!
Here I am surviving these two crazies one hotel review at a time 🤪. Here we are in 2019 compared to 2018!
Also — The Grandpa time 🙂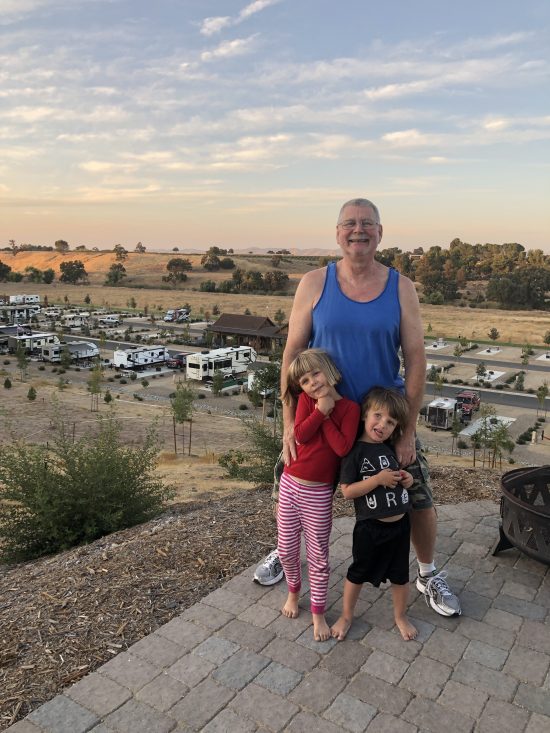 3. Clubhouse Crafts
The Grand Oak Clubhouse is the hub of planned activities at the resort. Inside, they offer wine tastings,  planned activities (like kid crafts, adult yoga, and more), and a place to gather. While we were there, Cava's recreation coordinators had all sorts of monster crafts stations set up, complete with glue, materials, and all the guidance!
4. The Playground
5. The Pool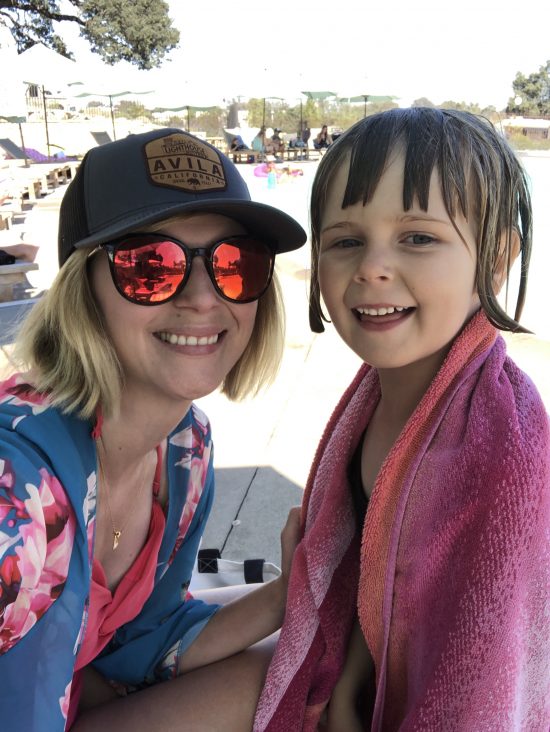 Have you ever seen an infinity pool? Cava has one. The design gives the visual effect of water with no boundary, lending to a beautiful, resort-y poolside feeling.
Not only is it pretty, but this type of pool also great for little kids. That's because about a third of its entrance is only 10 inches of water, making for a lovely wading platform to play and splash in. Then, that opens up to stairs that take swimmers down to about 3 and 5 feet of water. For that, we brought our own Puddle Jumpers, which help the kids stay afloat in deeper water.