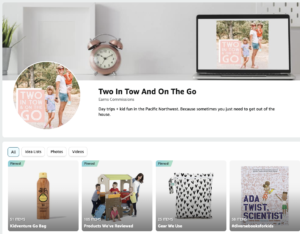 Do you ever scroll through Instagram and think – "Wow, her kids' backpack is so cool!"
or
"OMG I need those shoes in my life."
And you wonder where that person shopped?
I got you.
You can now shop my Amazon Influencer Shop, featuring direct listings to all the gear we use in our adventure posts + almost ALL of the toys we've reviewed online.
---

Since I'm on Instagram all the time, I totally shop from posts. It's handy that bloggers can handpick links to exactly what they're wearing and using so I can buy it too.  As an Amazon influencer, this is all extra handy because now I can help my own readers do the same thing.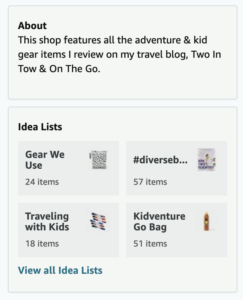 This role lets me curate my fave Amazon products and services and, in turn, earn commissions on qualifying purchases. The program is designed to inspire customers to shop Amazon's millions of products through personalized pages of bloggers, YouTubers, and even book authors via their photos, live streams, and videos.
---
When you shop these links, I make a commission. For more information on affiliate links, check out my disclosure.