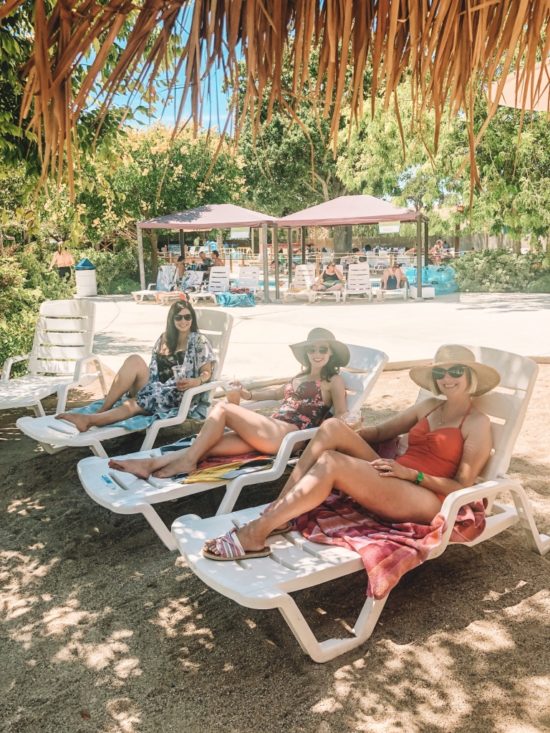 My last posts in partnership with The Ravine Waterpark went over all the kids' stuff … so here's all the 411 on CABANAS 🌴🌴🌴🌴
With a daily cabana rental, you get your own seating, lounge chairs, shade and a waitress who brings food and drinks (including alcohol!) to your seat. You also receive a VIP parking space near the front gate. (Check-in before 2p or you lose it!).
---
🌴LOCATION
We received Cabana I-11 to review. It's considered a standard size cabana, costing the least amount at $129, which is crazy talk bc it felt like two cabanas to us!! I'm 100% requesting this site again. Here are all the cabana prices!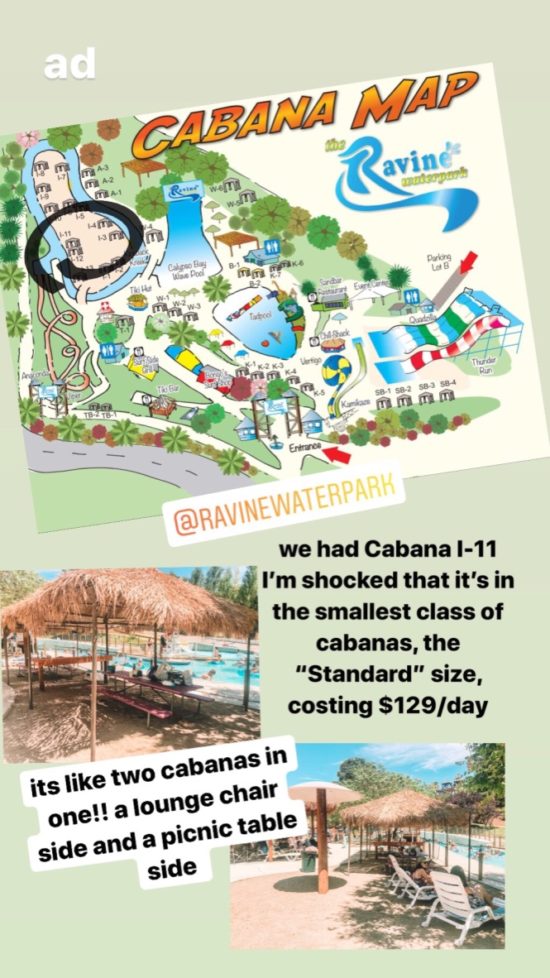 🌴AMENITIES
This site has everything – one side with a picnic table under the shade structure and then three lounge chairs under natural tree shade adjacent to that. I-11 also has some neat features like a grassy hut style shade structure up top and sand ground cover below. Other cabanas have a concrete floor and canvas shade structures. (Swipe for pics of those). Calypso Bay Wavepool, overlooking the Tad Pool (kid area) or in a newer area adjacent to the Thunder Run and Quadzilla slides.
🌴THE ISLAND
I knew I wanted to be on Palm Island, which is the name for a pocket of cabanas in the center of Kickback Kreek (the lazy river). There's lots of vegetation there and the setting always looks so relaxing! You can people-watch the lazy river if you want, or just pretend like you're on vacation. Plus, there's a little set of steps down into the lazy river from the island that feels like your own personal lazy river entrance.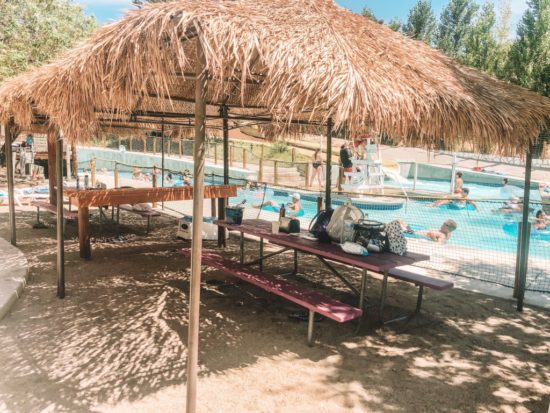 🌴 WHEN TO GET ONE
I kinda think it's a waste to get a cabana with very small children in tow bc it's not like you're spending any time sitting down, unless you're eating. It does make sense, though, for kids birthday parties or larger family outings where one parent can chill while the other takes the kids out. And if you're a family with older kids who can go off on slides without constant supervision.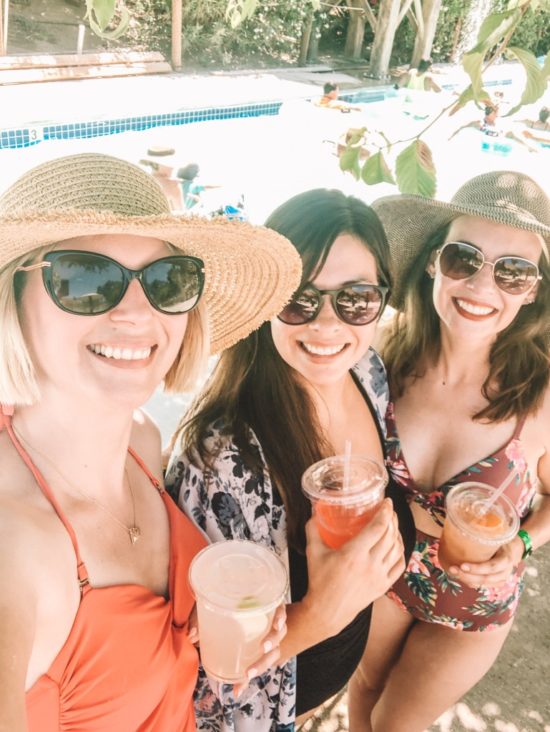 Thanks, Ravine, for the Cabana Experience! I'm in love! ✌🏻
🌴🍹🎉🌞
Also pictured: @yayayogaca and @seven.ducklings