The kids and I were invited to be models for  Cava Robles RV Resort's corporate photoshoot!! Say what?!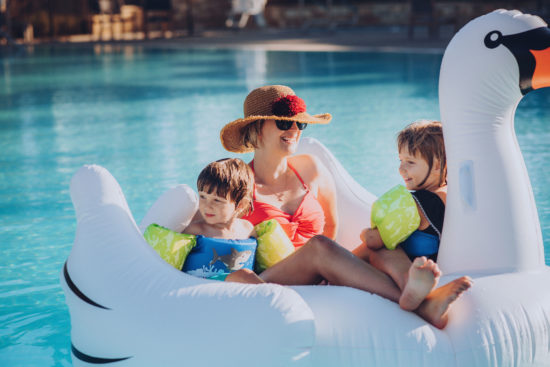 I had pitched Sun Rv Resorts about doing a second blog review on its Paso Robles resort, and they replied saying sure, and also that they needed extras to pose for photos for the destination's corporate marketing materials.
To which I promptly replied a "heck yes!". Ok, so maybe I worded it a little more politely. But the energy was there 🙂
Once we met up with the photographers, staff had worked tirelessly to stage various scenes. There were cookies on a styled patio, lemon water in mason jars and … MOMMY ON A GIANT FLOATING SWAN.
---
It was crazy, and also a lot of fun. And the kids did SO great . They're not like, actual models, but they're totally picture trained!  Never really realized that truth before this week 🤣 Thank you, Instagram!
Here's a sneak peek of some of the beautiful shots Alicja and Scout Photography took (I added my theme preset) around this amazing property. We also reviewed our resort stay last year, which you can still read here.
Professional photoshoots are a new thing for us, and we're stoked on getting to do a photoshoot Paso Robles City Recreation this summer as well as now for the coolest resort in town.
Photo credit: Alicja and Scout Photography  ✽  https://www.alicjaandscout.com/
I haven't seen all the places they've used our photos, but if you spy some, make sure to let me know!!! Here are a few I saw on their Facebook page: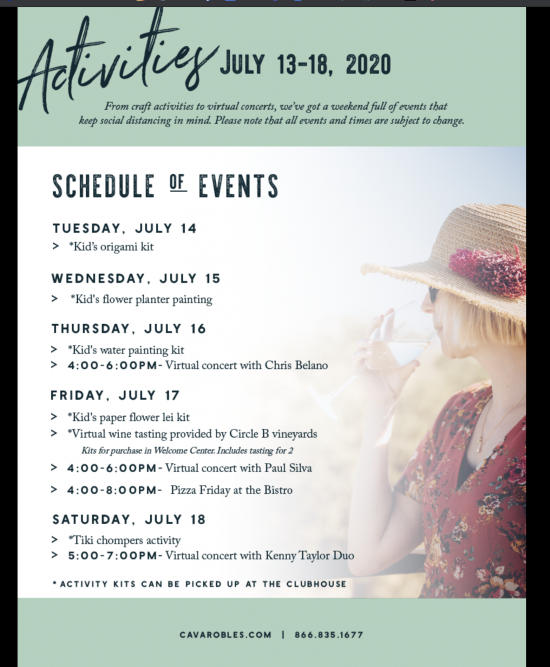 Social Post for Wine Wednesday with a Rooftop View
Splashing through the weekend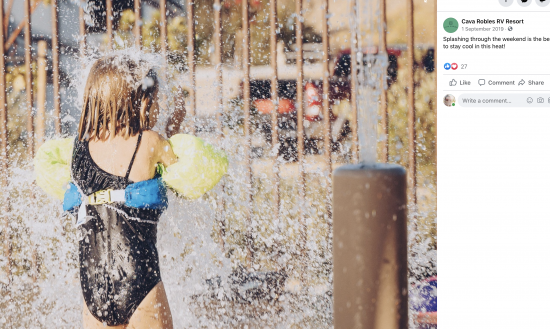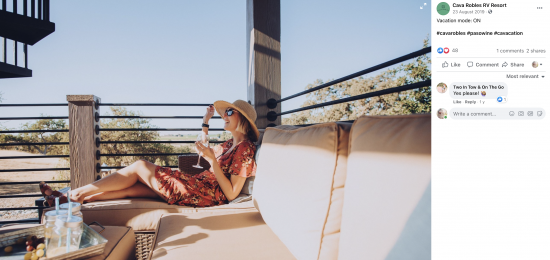 Sliding into Wednesday like…