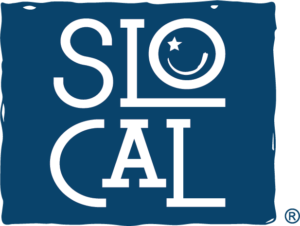 This article was first published on SLOCAL.com as part of my SLO County Tourism Ambassador role as a SLO CAL Storyteller. I was one of five chosen writers selected to share local attractions for our regional tourism board. Check out the cool places everyone went here. 
---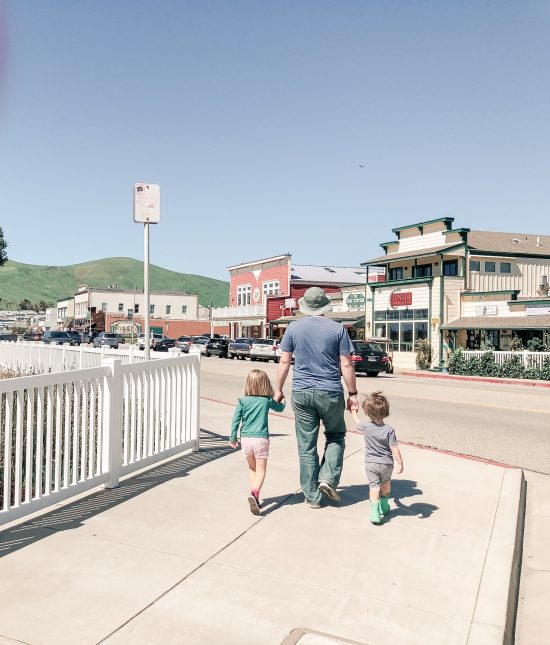 On our SLO CAL scouting trip for family-friendly places to eat in Cayucos, we chose Schooners for lunch and Honey Girl Cafe for dessert in beautiful Cayucos.
Cayucos is small down with killer beachfront access and western-vibe shops and eateries along a main drag.
---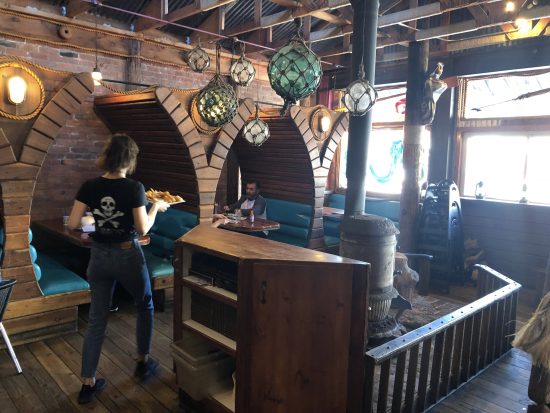 Schooners is a delightfully nautical-themed restaurant that's pretty popular in town and is on the main drag at 171 N Ocean Ave. The wait for an outdoor seat was pretty long. So, having kids who aren't skilled in the art of waiting (like, at all), we opted for a booth inside. And I'm so happy we did! It's so cute inside! Everything is paneled with old wood and the booths are just beautifully ornate with carved wood arches and twined sailor's rope. Then there's fishnets and painted mermaids and big glass ball lights in the interior. According to the website, the eatery was specifically designed to be "reminiscent of the early history of the Central Coast sailors and fishermen."
To that I say: nailed it.
---
I appreciated the atmosphere of fun things to look at, the kids menu, the plastic kid cups with straws and the assortment of super cute ocean-related coloring pages and crayons at the table.
The kids ate almost all their grilled cheese and fries, and my normally super picky husband enjoyed his fish tacos, too! I got a genius dish that paired fish tacos between layers of quesadilla – and I'm pretty sure it was just about the highlight of my life thus far. 
---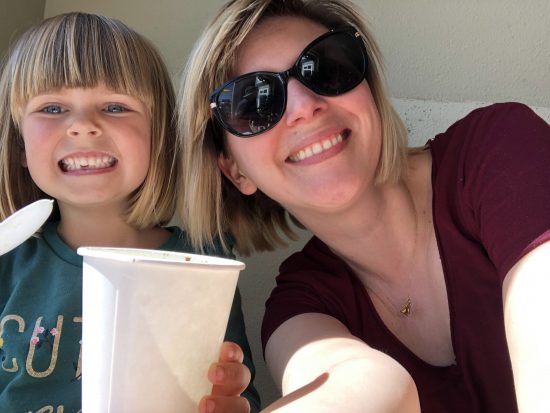 After Schooners, we hit up Honey Girl Cafe, a short walk south at 4 N Ocean Ave, #122 for some ice cream. This very small coffee shop makes up for its petite footprint with ice cream, yummy coffee (+ food!) and lots of character. The kids got ice cream, hearty scoops of chocolate and vanilla in kid cups. When Clara was reduced to tears after realizing her adored plain vanilla was actually vanilla bean (with the specks – oh, the horror), the owner happily replaced it with another flavor without even charging extra. So flippin' nice!! I love it when other adults totally GET IT. Thank you, Honey Girl Cafe <3.
---
Then, when our day of fun was done, the kids and daddy walked hand in hand back to the car and I held back to snap a pic. Per usual. 🙂
For more things to do in Cayucos California, visit my Cayucos Beach Post.