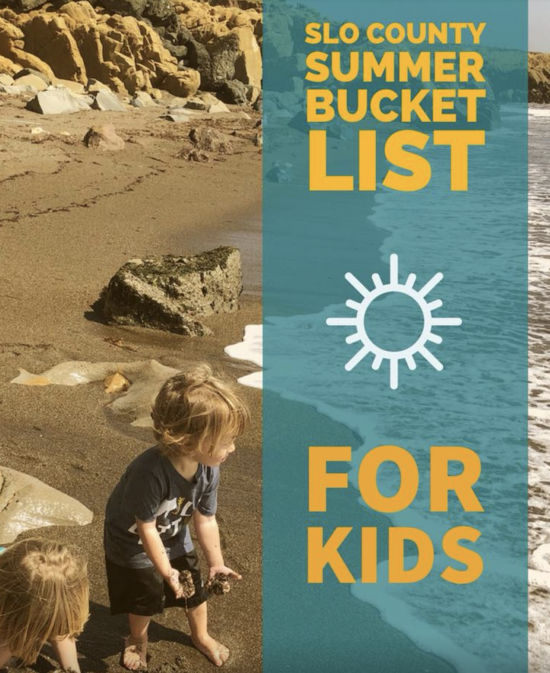 Everyone is publishing their summer bucket lists lately so we're hopping on board.
Here's our SLO County Kids Summer Bucket List.
Let me know in comments which of these catches your eye the most!
I know ours will be everything beach related.
---
☀️Collect sand dollars from Morro Strand in Morro Bay, California

☀️Stay at the new Cava Robles RV Resort in Paso Robles with its beautiful pool and splash pad.

☀️Hit up The Ravine Water Park in Paso Robles.

☀️Look for new exhibits at the Paso Robles Children's Museum.

☀️Swing on the Mommy + Me swings at the new Atascadero Lake Park playground!

☀️Trek around Morro Bay's boardwalk in the estuary.

☀️Visit a goat farm … any ideas?

☀️Collect sea glass in jars on the beach in Cambria, California

☀️Take sand toys to Avila Beach to build sandcastles!

☀️Hit up Hop's Bounce House $10 Tuesdays!