🐜🐜🐜🐜🐜🐜🐜🐜🐜🐜🐜🐜🐜🐜🐜🐜🐜🐜🐜🐜🐜🐜🐜🐜🐜🐜🐜🐜🐜🐜🐜🐜🐜🐜🐜🐜🐜🐜🐜🐜🐜🐜🐜🐜🐜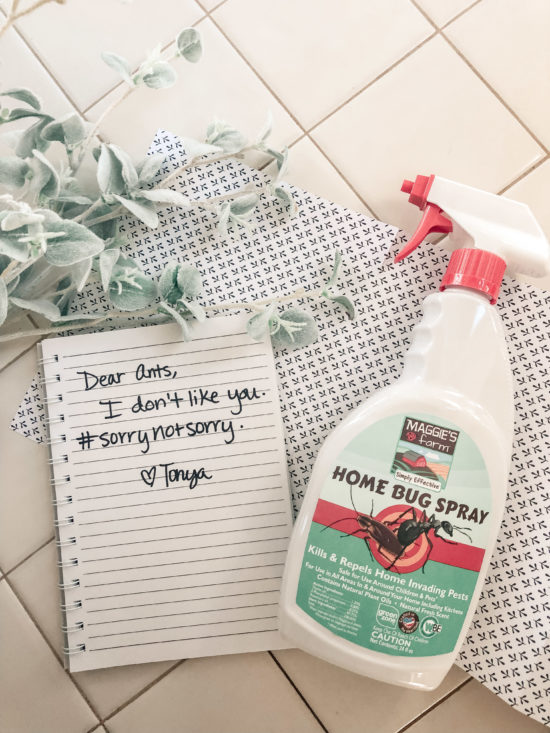 You know what bugs me? Bugs! Well, ants, specifically. Let me count the ways … But, no, seriously. Read on for my Top 7 Reasons Ants REALLY Bug Me 🐜
Anyone who knows me, knows that a trail of creepy crawly ants has the power to just completely ruin my day. Luckily there's Maggie's Farm Simply Effective Home Bug Spray, made with botanical and mineral-based ingredients for a safer environment. Aka my new BFF in battling these little beasts.
 🐜🐜🐜🐜🐜🐜🐜🐜🐜🐜🐜🐜🐜🐜🐜🐜🐜🐜🐜
---
This post is sponsored, but as always, all opinions are my own. For more info, see my disclosure. #MaggiesFarmEffective
 🐜🐜🐜🐜🐜🐜🐜🐜🐜🐜🐜🐜🐜🐜🐜🐜🐜🐜🐜🐜 🐜🐜🐜🐜🐜🐜🐜🐜🐜🐜🐜🐜🐜🐜🐜🐜🐜🐜🐜🐜🐜🐜🐜🐜
Top 7 Reasons Ants REALLY Bug Me
➊ For every ant that invades our house, it brings three friends along. How rude.
➋ They immediately go for my hidden chocolate stash tucked behind the cans of spinach. Not cool, little dudes. Not. Cool.
➌ My reaction to seeing ants at any given time, regardless of actual contact: "OMG they're crawling on me. One is definitely crawling on me, right!?" This followed by some seriously embarrassing flailing.
➍ I just spent a good 45 minutes hunting down the source of their ant trail when I could have been drinking my coffee. You KNOW you don't mess with mama's coffee time.
➎ Real talk: Is it morbid that I happily hum "The Ants Go Marching" as I'm spraying them down? Cool, I didn't think so either.
➏ Ants think they're sooo great being able to carry up to 50 times their body weight. News flash, ants: you're still annoying.
➐ I've already gotten itchy four times just while writing this list. Ok, five.
 🐜🐜🐜🐜🐜🐜🐜🐜🐜🐜🐜🐜🐜🐜🐜🐜🐜🐜🐜🐜 🐜🐜🐜🐜🐜🐜🐜🐜🐜🐜🐜🐜🐜🐜🐜🐜🐜🐜🐜🐜🐜🐜🐜🐜
Yeah … people will probably laugh at me for disliking ants so much. But, dude, they creep me out MORE than spiders. For realsies.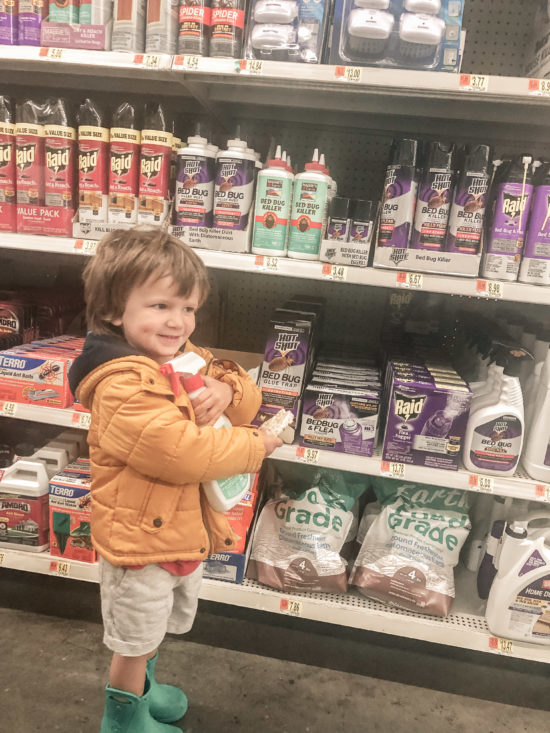 So, thank you, @maggiesfarmproducts, for making a product that calms all my ant fears! Specifically, Maggie's Farm works to create effective green solutions for all your bug problems, getting the job done without leaving harmful residues around your home.
We bought this in the garden section of Walmart. Here's Wyatt helping me shop!
(Mom hack: we love Walmart's garden entrance because there's always a quick checkout! But shhhh, don't tell anyone 😇).
 🐜🐜🐜🐜🐜🐜🐜🐜🐜🐜🐜🐜🐜🐜🐜🐜🐜🐜🐜