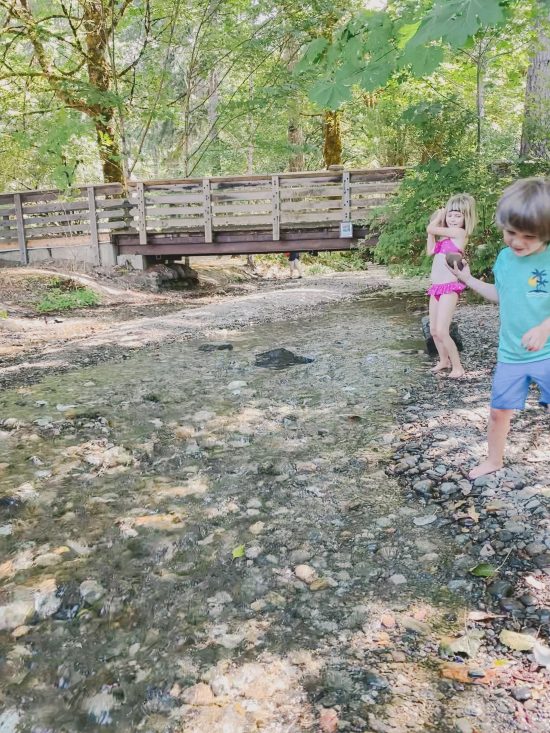 It's our first Washington state adventure outing!!
Let me tell you about Twanoh Creek – because the kids and I love a good creek.
You'll find this one at Twanoh State Park, in Union Washington. More info on the entire state park and its beach access here.
This shallow creek is great for wading. Except — brrrr it was soooo cold — even in August! The kids and I didn't care tho … numbing our feet proved to be a good alternative to water shoes while stepping on all those rocks 🤣. (Ps. for water shoes, I later ordered these, these and these to save our future feet.) affiliate links.
---
Bowen, meanwhile, chose to watch us crazy Californians from the shore. How pretty is this scene, though?? This state park is filled with character and beautiful trees. The bridge matches the rustic vibe from the remaining Civilian Conservation Corps buildings there, an architecture made famous by the National Park Service in the 1930s according to Washington State Parks.)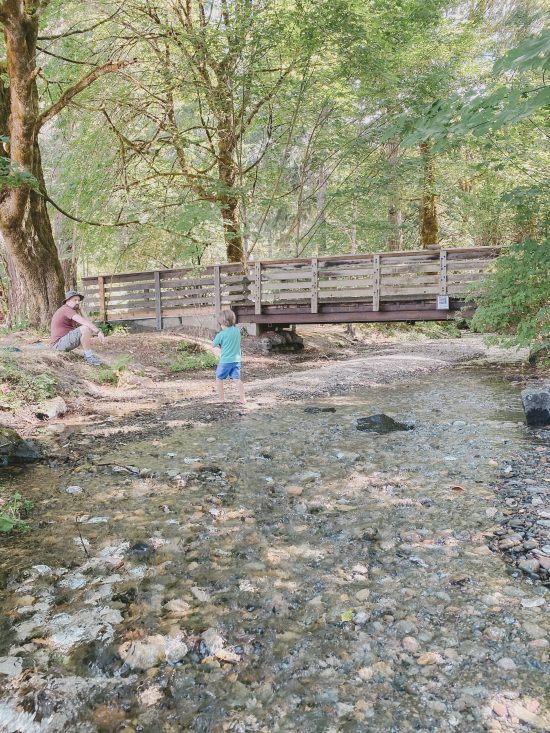 Taking some inspo from grandma (my mom), the kids looked for heart rocks and threw bigger ones into the pools to watch them splash. They also liked climbing back and forth under the little bridge which I did not enjoy (hello, squats are way hard!) and laughing at trying to splash me. Universal kid fun. 😉.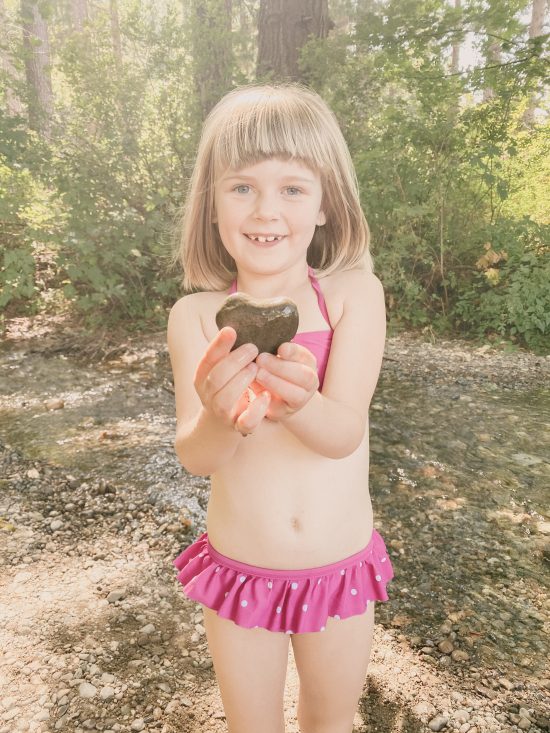 An internet search on the creek says if you go the hiking trails around it, be on the lookout for notches in the trees from when land was logged in the 1890s! 🌲 Crazy! Since we didn't go hiking, we didn't see any.
But I love history stuff like that.