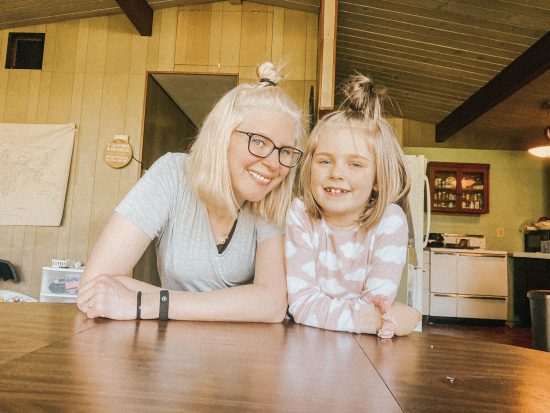 Ad_ I just couldn't resist a little #TwinningTuesday topknot with my girl! 👱🏻‍♀️ For our top knots, we used @gimmebeauty bands. They're stretchy, come in lotsa sizes and promise no slipping or snagging.
---
Gimme reached out to work together and I just loved its founding story:
ABOUT GIMME
As a seasoned graphic designer, Michelle Durham started making hair clips from crafting materials for her daughters. She designed the packaging art and branding to sell them. After seeing what she came up with, Michelle's father decided to start selling GIMME accessories as part of the Durham Brands line of consumer products. Since then, GIMME has become a national brand available at over 20,000 stores across the United States.
You can grab some yourself (and for your mini-me!) and score 25% off with our exclusive Gimme Beauty Bands Coupon Code: TWO.N.TOW25
This post is sponsored, for details on that please visit my disclosure page.