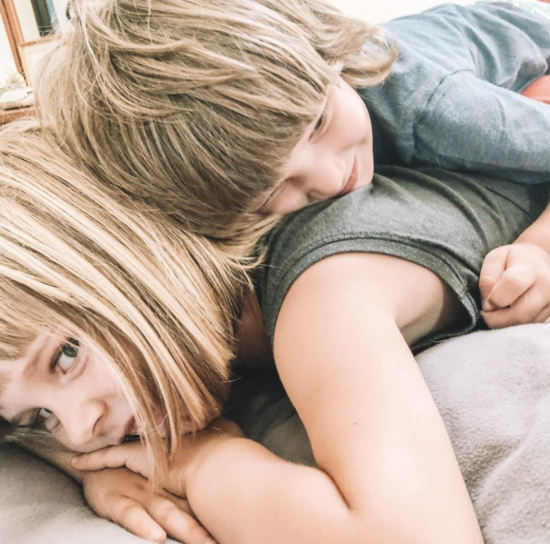 Real talk:
Why did no one ever warn me about the summer after your oldest goes off to school for the first time?? It's not like being a SAHM of two again. Because the dynamic of each child's personal freedom has changed. And it's driving me crazy.
---
When Clara was in school, Wyatt and I had some one on one time in the morning. He didn't have anyone to fight with and enjoyed full range of the tv. But now with both home for summer, the cycle we fall into is basically the Groundhog Day movie!!!
Either they fight over tv shows, or during Clara's show Wyatt gets bored and wanders off and does something like squeezes an entire tube of toothpaste all over her room. Or I ban TV for life after all the whining and we do an activity.  But Clara is better at it and Wyatt quickly loses interest. Clara still wants to do it tho but needs help, but by now Wyatt is super bored and prob mad and does something to act out … like, oh, I don't know … squeeze an entire tube of toothpaste all over Clara's room.
Or,  we pick an activity Wyatt might like that's more his age, Clara takes it over, Wyatt gets mad …. and on and on. This is why we just like to LEAVE THE HOUSE.
Except … Sometimes they play nice.
Sometimes they're sweet.
Sometimes they hold hands.
Sometimes they don't squeeze toothpaste all over.
… Those other times tho. 🤪