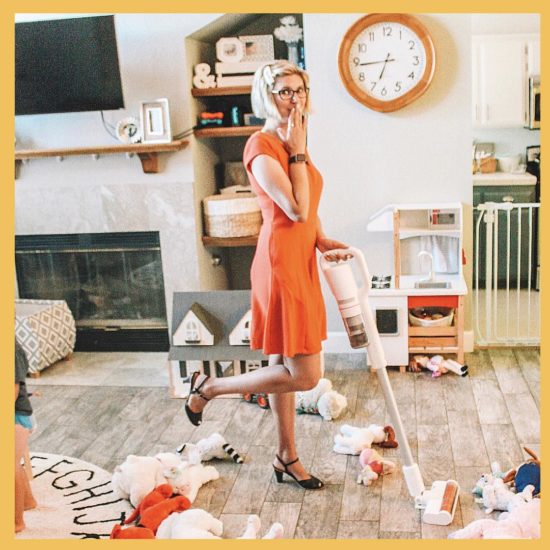 Landed a vacuum collab, officially made it as a mommy blogger!! Level. Up. 😆 I even went all out with peep-toes and a dress to celebrate my new maximum mommy blogger status. LOL.
No, but jokes aside we were #gifted this sleek new cordless vacuum called the ROIDMI F8 Storm. It's super lightweight, has good suction and I really dig all the handy accessories it comes with. You can clip in different types of rollers depending on your surface. It's also versatile and changes shape for my house or the car.
---
Read on for pics of the kids "helping", my messy bedroom and a bazillion outtakes 🙂
We received a complimentary vacuum in exchange for our review, and this post contains affiliate links, but as always, all opinions are my own. For more info, see my disclosure.
---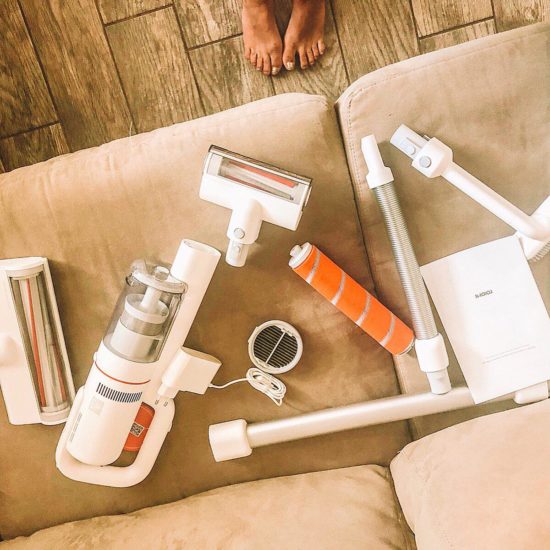 When vacuuming the dining room, the F8 Storm's base had a good pivot and did well at sucking up all the crumbs along the straight edge of the baseboard. It's slim so it slides under furniture easily and its LED light bar was handy for vacuuming under the couch where it's hard to see.
---
Switching up the parts for the car was pretty easy (even for assembly-challenged me!). Just swap the long stick for a shorter nozzle and get ALL the crushed goldfish, sand and dirt out the car seats. #winning.
---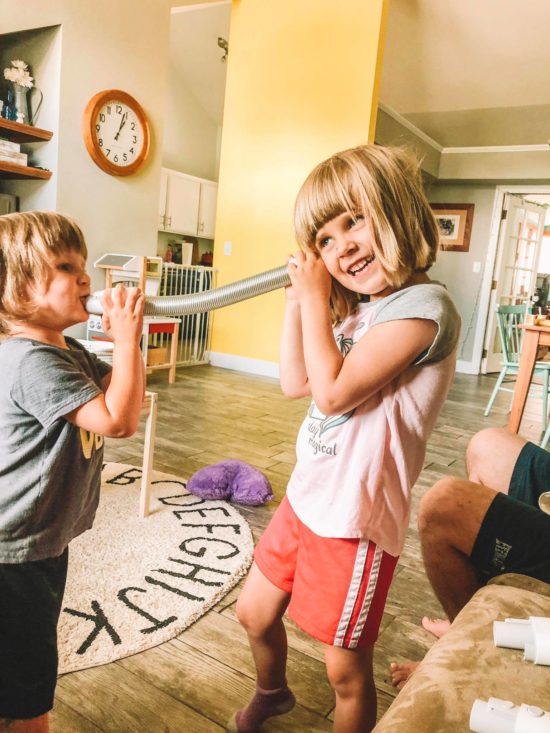 SIDE NOTE: When this Chinese company contacted me to collab, I was pretty skeptical. But then I googled it and the F8 Storm has actually been reviewed by Forbes, CNET (one of my hands-down fave tech review sites 🙌🏻) and The Verge as a cheaper Dyson alternative. I read that Roidmi is a 2015 company that's one of 50 technology startups that Xiaomi (maker of those electric scooters Bird uses) has invested in to create a collection of smart home appliances that works with its phone app.
I'm also currently saving up for a Xiaomi scooter to buy with my Instagram collab money. So look how it's all full circle! 🤣.
The company is also making a similar vacuum with a mop function!
---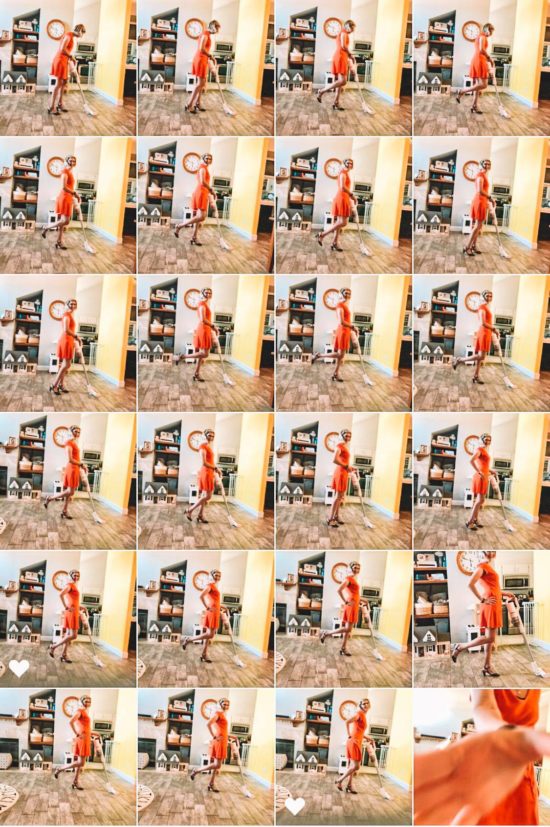 Anyway, long story short we like this vacuum. One charge can hold up to 55 minutes on the standard suction but only 10 minutes on power suction mode. I accidentally had it on the power suction mode in the beginning and was super bummed it stopped working so soon. Now I'm SO GLAD it was just a setting thing.
Really, the only thing I would change is to make the dust trap larger. You can find this vacuum in our Amazon review shop! (affiliate link).