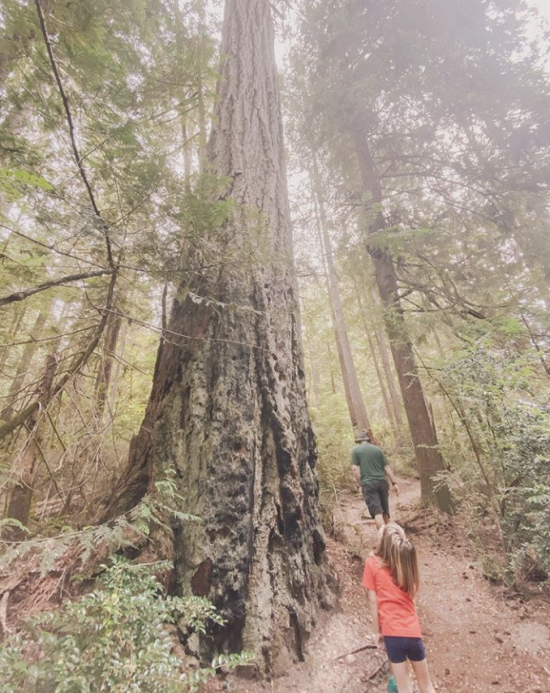 It's been eight weeks since we moved to Washington. And while we are househunting, we are livin' it up in a  family cabin on a golf course along the Hood Canal.
If you ever travel to the Pacific Northwest, make sure to put the Alderbrook Golf Club and the Hood Canal on your bucket list.
Even if you aren't into golf, some say Alderbrook is one of the most scenic golf courses in Washington State.
---
It's here you'll find:⁠
⁠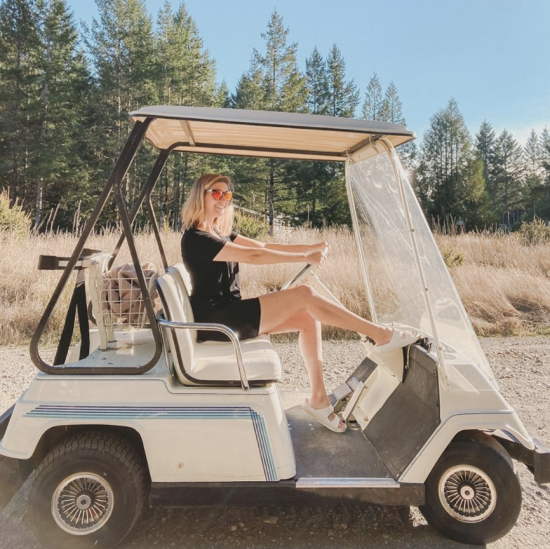 ⁠
– Crazy cool nature trails that feel lush among ferns and pines. ⁠
⁠
– A course that meanders in and out of a forest. ⁠
⁠
– Deer who come out to graze at sunset. ⁠
⁠
– Rabbits and chipmunks sightings on walks.⁠
⁠
– A 30-ft wood carved periscope that stands as one of the last true golf periscopes still in use in the U.S. (Periscopes help golfers to see over the hill when teeing off). ⁠
---
⁠
-Wickiup Community Park where we scooter in the gated pickleball courts (shhh, don't tell anyone), a community garden to watch sunflowers reach toward the sky. Plus a little playground.⁠
⁠
– A huge grassy field they call the Pointe. We run and play tag on it. People gathered there pre-COVID to watch Fourth of July fireworks with the Olympic Mountains as a backdrop. ⁠
⁠
---
Down the hill toward the waterfront, Union has a resort, a wharf, and a few small shops. The vacation cabins with private docks along the canal are also local faves.⁠
⁠
So, what do you think? Would you visit here?⁠