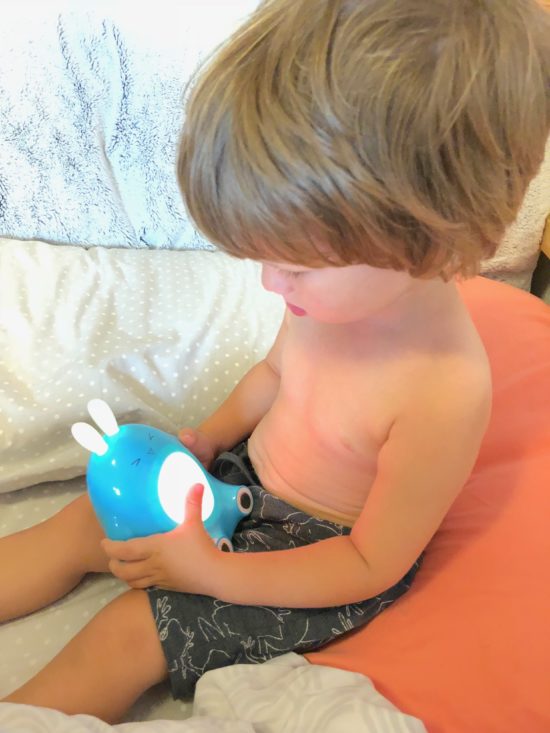 Designed by Hong Kong company @alilo.ig, this Happy Buddy Bunny is marketed as an interactive toddler toy that's a "Built-in Music/Song/Bedtime Storyteller." We were #gifted one bunny in exchange for our review. While it's fun for its classic-sounding songs and drum beats, it's high in price and the storytelling function has weird English translation.
Designed for ages 1-3, it has various modes of play and requires 3 AA batteries. And it seriously does a ton of stuff. Tap on different parts of the body and it will tell your kids stories, sing them songs, or act as a drum by tapping its tummy.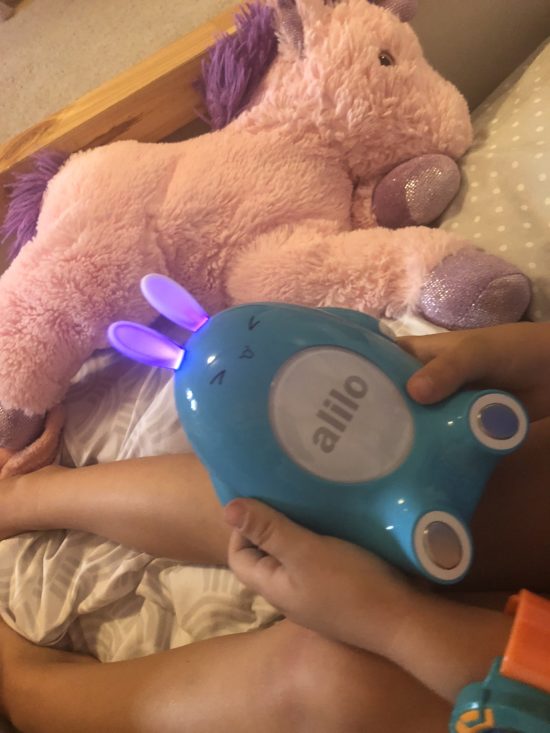 It also makes animal sounds and its ears light up in different colors. My fave part is its tail is the on/off switch that has a wide range of adjustable volume (this is key in the kid toy department 😂).
LIKES:
🎵. You know how in that movie Wall-E, how he finds that old classic film from the 20s? Well, this bunny totally reminds me of that. It's a super modern toy, but then it plays the "I like to eat, eat, eat apples and bananas" song with a man and a woman singing and talking back and forth to each other. And it sounds like it's straight out of a dish soap jingle or something you'd see playing on a black and white TV set from your parents' childhood. I love it!!
🎵. There's also fun clapping song that the kids like playing along to, similar to toddler story time at the library.
DISLIKES:
🎵. When you switch into storytime mode, the English translations are off.  It makes the story pretty weird to listen to.
🎵. Also, the price is steep. At $40 per Happy Bunny, it would be hard for us to buy one for each sibling, for example.
But, overall, this is a pretty awesome toy for its songs!  You can find it in our Amazon Shop (affiliate link).