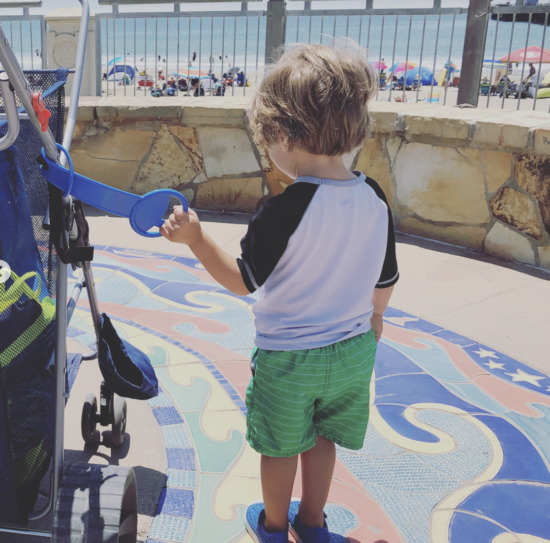 When @tagalongkids contacted me to do a review on its innovative stroller handles, I knew we'd be fast friends. I'm always looking for better ways to wrangle my two kiddos while we are on the go! And these things are pretty genius.
---
Made in the USA, tag*a*long is a California-based company that strives to "keep little walkers by your side" by providing a special kiddo handle that loops onto strollers and shopping carts (and for us, our beach cart!) for kids ages 3+ (tho my 2 year old easily uses it and I just grab his wrist for extra reinforcement across streets). The genius behind it is kids legit enjoy holding on to the handle as we're walking. It gives them a job. And I like them staying close to me.
We've already tested these out at the beach and at the (VERY BUSY) county fair. I'm excited to try it on a Target cart next!
LIKES:
🔹 My kids really stay put!
🔹 They come in solid colors.
🔹 The fasten to the stroller bars with a simple loop slip and not some complicated latch contraption that he kids can undo.
🔹 Even my hubs, who isn't super into kid stuff, was like, "Hey! I like these blue things!" as he motioned to both kiddos grasping their awesome little handles during the hustle and bustle of the midway at our county fair. 😊
Overall, I say @taglalongs are a must and to totally get these. You never know when you'll need them and they really have helped us a lot when there's not enough hands to go around. And I just love simple but genius invention like this!! 🙌🏻🙌🏻🙌🏻
You can find them for $12.99 each in our Amazon Influencer Shop (affiliate link).