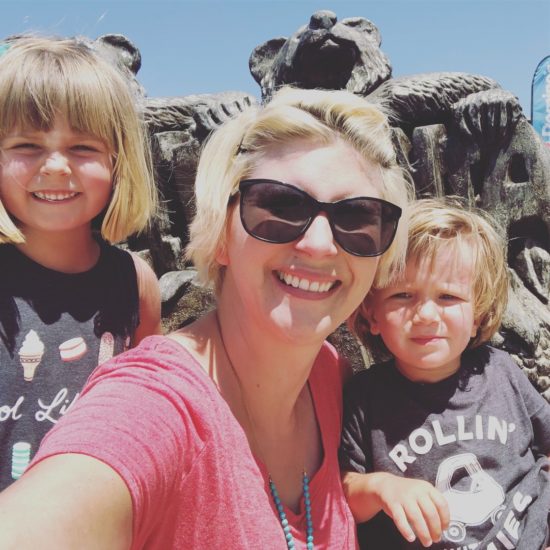 It's the end of July and the last weekend of the 2018 California Mid-State Fair!  If you're going with small children, I highly recommend heading to the entire Rancho Frontier area on the southwest side of the fairgrounds (South Gate area of Frontier Town) and making that your home base.
Rancho Frontier, new in 2017, is a family-friendly farm life section full of hands-on activities in various areas. It's nice because there's enough FREE STUFF to do with animals along with some handy logistical things without all the sensory overload of the rest of the fair.
Let me count the ways …
▶ It all starts with the Farm Fresh Exhibit tent where you can see baby cows, sit on haystacks and take a pic with a baby chick.
▶ The child-sized hand washing station there is your new BFF. Think multiple spouts and soap AND paper towels all at kid height. No foot pump required! Use it after you eat too to get rid of all the sticky.
▶ Under that same tent is a kiddie pool filled with dried corn, scoops and toy trucks for sensory play. Fun farm life spinoff to sandboxes, and free to play in.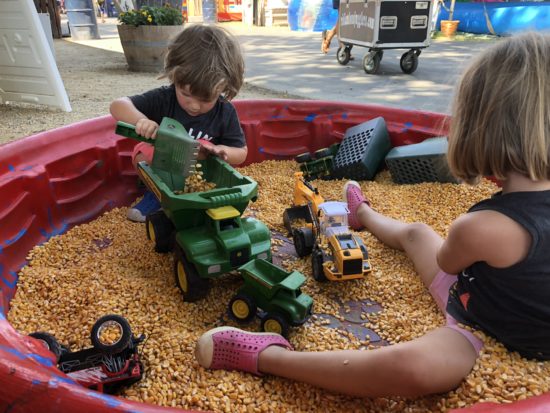 ▶ Two ATMs, bathrooms and food vendors are all right there. We picked rainbow slushees where size smalls are a generous size for $4 each. Grab long spoons and also straws for when the slushees melt.
▶ The free Hydration Station inside of Good 'ol Burger is our favorite place ever. Or, at least it's mine. 🤣 Fill up sippies with free drinking water and make it cold with the free piles of ice on top of the station. Hands-down one of my favorite fair improvements!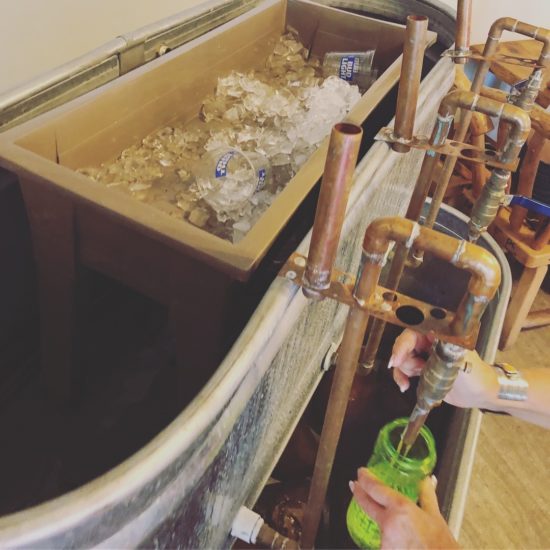 ▶ Tons of picnic tables under a shade structure to eat at next to the Ponderosa Stage (under the shade sail). There was a speaker talking about butterball turkeys when we went with a turkey walking around. Cute!
▶ Baby farm animals to touch in the free Great American Petting Zoo. Plus – surprise! – there are MISTERS inside here! So so amazing when it's 100+ outside. The feed is cheaper inside (50 cents for a handful as opposed to $3/$5).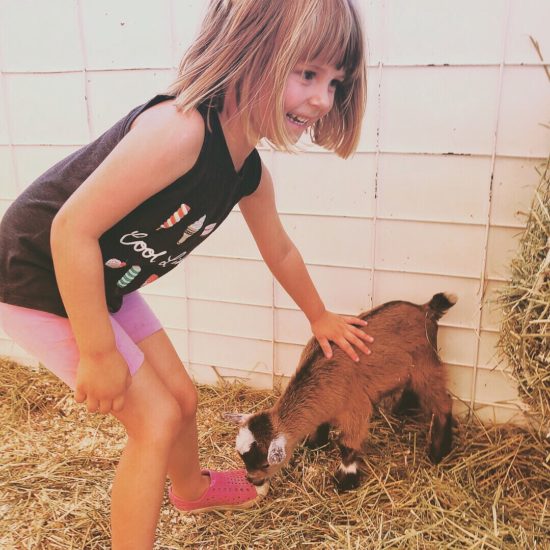 ▶ $8 Pony Rides are always a hit! Located next to the petting zoo. Pony rides are for kids 90lbs and under. Heads up: There's a Visa sign there but the attendant said the credit card machine wasn't working — so bring cash for that.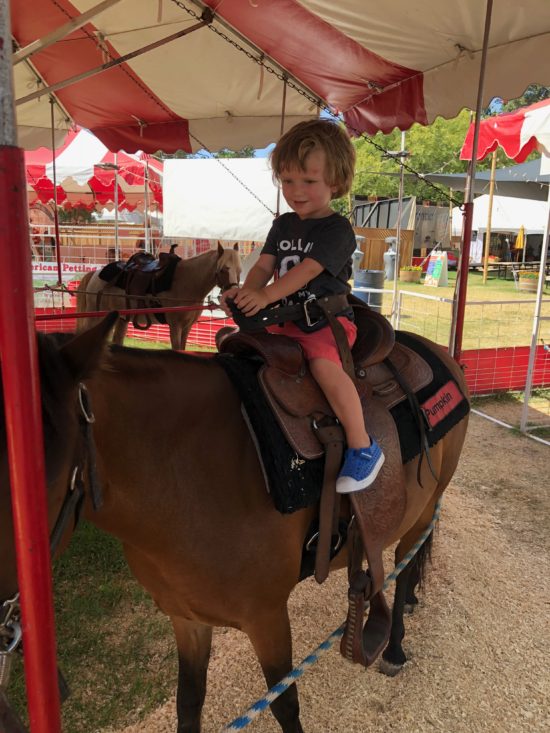 If you're interested in more fair fun, check out my California Mid State Fair post from 2017,  too!