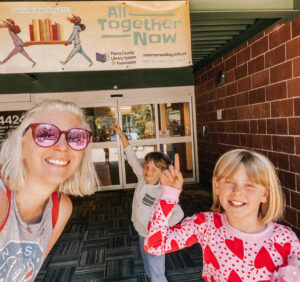 With longer days, warmer weather, and hopefully an epic beach day or two, summer break in Gig Harbor returns with an enthusiastic nudge to gear up for a literary adventure and read, read, read.
The Pierce County Library Summer Reading Program is back, running now through Aug. 31. Participation in the three-month program is free and challenges readers of all levels to read every day, track their progress, and trade in their tallies for cool prizes at the end.
---
Complimentary in-person events are also part of the fun in June, July, and August including craft sessions, storytimes, book talks, movie days, and more. (Events are free but some require registration).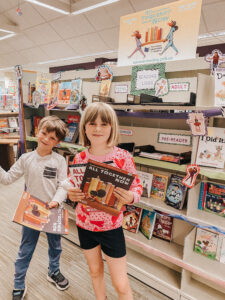 Check the event calendar to see what's happening at each of the county's 19 branches, or use the location filter to see what's happening at just the Gig Harbor branch. These special summer sessions like Gig Harbor's Outdoor Family Story Time @ Civic Center Green Park, celebrate the program's overall theme "All Together Now" to encourage human connection through the love of reading over summer break.
Read the rest of this story in our column at Gig Harbor Now for all deets on how to participate in this county-wide reading challenge.
---
NOTE: This story was published in the June 2023 installment of our Gig Harbor Now column as original content.
---
`