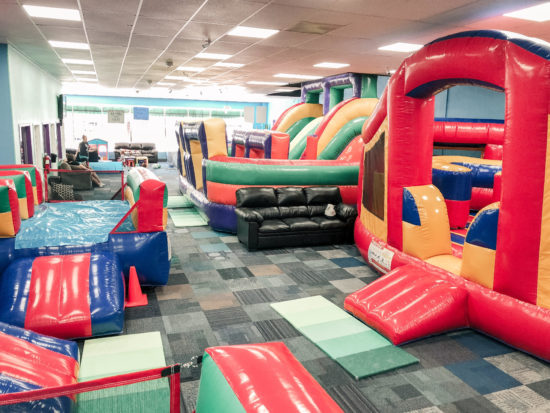 Real talk: my kids beg to come here. And I'm not mad about it. At ages 3 and 5, Hop's has enough to keep the my kids' interest for 2 to 3 hours. Yes, hoursss. Plural.
---
Hop's Bounce House is one of the few real indoor play places to beat the heat or rain for families in the North County. Designed for babies to tweens, the facility features a bunch of different bounce houses to jump around in, climb on and slide down.  The setup is well thought-out with the cubby wall for shoes, toy area for babies and toddlers, TVs, the bathrooms and especially all the comfy couches and seating! I also know that the owners work hard to keep the bounce houses clean. They're parents of littles, too, so they totally get it.
We also love the variety of bounce houses, and the little toy area for ages 3 and younger. The chalkboard painted wall for drawing is an awesome touch, and I'm excited to try out the new coffee bar.
You sign a liability waiver every time you go, but I think it's awesome that parents can sign the waiver from Hop's website on our phones in the car before we go inside (with the kids strapped in car seats haha)  so there's no annoyance of standing in line signing stuff with antsy littles waiting to go in.
---
5805 El Camino Real, Suite A
As of Saturday June 1, 2019, Hop's reduced its admission prices
*NO changes to punch cards or Monthly Memberships
General Admission:
$13.99 per child
PRICE REDUCTION
---
Early Bird Hours Special:
Weekdays only: 10 to 11 a.m.
$10.99 per child
---
Twilight Hours Special:
2 hours before closing everyday
$11.99 per child
---
Children 12-23 Months: 
$7.49 per child
TIP: Remember to bring socks!! Everyone needs them (even parents) to get in. You can also buy them there if you forget. 🙂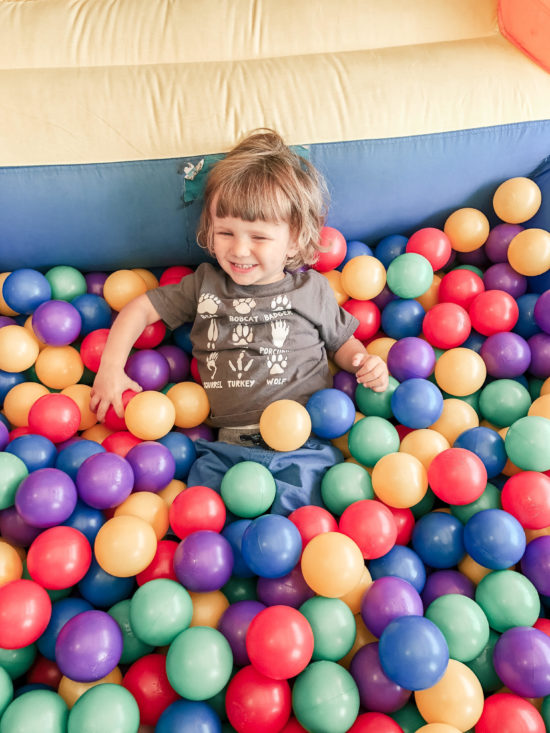 I like that Clara and Wyatt can both bounce together and I can sit on the thoughtfully placed (and super comfy) couches to watch them. No uncomfortable plastic seats for parents! They totally get us.
You can even plop down in a bean bag chair if you want. The kids and I can easily stay at Hop's for two hours, maybe even three. Which, as far as tiny human entertainment goes, is fairly epic in my book.
Admission pricing varies, find all the info here. Going to a kids' birthday party? Instead of giving yet another toy, Hop's annual passes, daily admission tickets and their all-new punch passes would make wonderful gifts instead.
---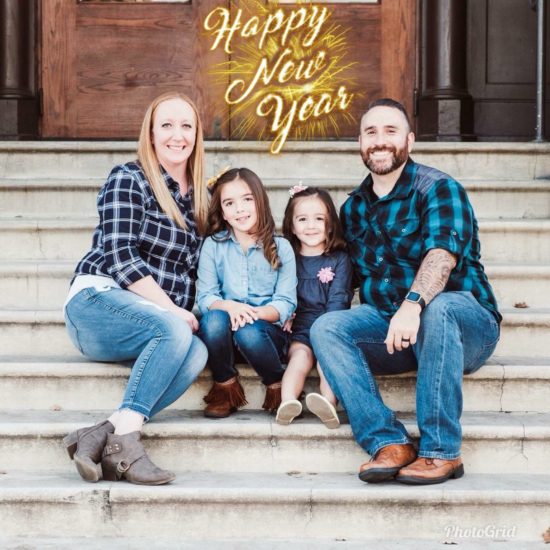 Owned by husband and wife team David and Laurel Shepherd, the business was specifically designed to bring more things for kids to do. From Hop's website, here's their mission:
"Hop's Bounce House is an indoor bounce house center in Atascadero California, established in Spring 2018. In March of 2017 we started this company in an effort to fill a need that this county has had for some time. Over the months and year developing this concept and idea we have been able to meet so many incredible people and share our story.
Our Mission Statement for Hop's Bounce House is to provide a safe and carefree environment for kids of all ages to play and have fun with the added bonus of exercise without the boredom. Too many times the youth have been forgotten in regards to safe and fun activities and the result of that may lead to lack of creativity, reliance on electronics and unhealthy lifestyles.  We at Hop's are kids at heart and want nothing else for that spirit to continue on in everyone we have the pleasure of meeting.
We know income should never be a deterrent to kids' creativity and having fun, that is why we will offer admission that will allow youth of all backgrounds to participate at a price that is affordable.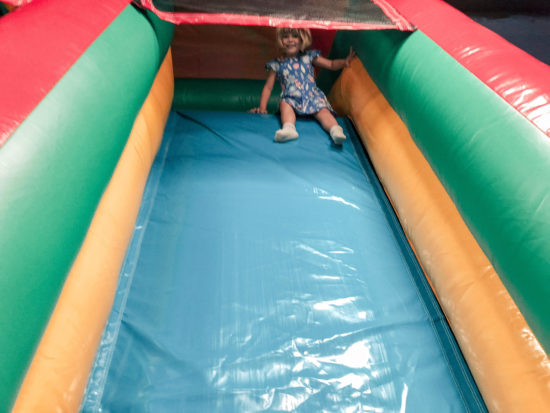 Whether you are looking for something for your kids to do while it's raining outside, looking for that much-needed break from the chaos, or looking for like-minded adults and children, Hop's Bounce House is the place to go. In the big picture of things, yes, we are just another company but we believe in so much more than that. We want to see the lives of every person we meet to be impacted in some shape or form in a positive way. The children are our future and we want to invest in that future. We hope that Hop's will be much more than just a place for kids to jump around, have parties and parents to relax. Join with us as we grow and see where this takes us."
Overall, we love Hop's and the people who started it! See you there!
Made in USA Inflatables like the Toddler and Big Kid Obstacle courses.
2 giant slides and bounce houses
Air Hockey and arcade games
Toddler play area with little games, walkers, Buggly Wuggly cars and so much more
Special Toddler only bounce house with mini ball pit
Private Birthday party area with many different packages to choose from and a visit from the one and only Hop the bunny.
Comfortable sitting areas for everyone
Free WiFi
Open Play all day! No hourly limits
Parents and Grandparents are always FREE
Memberships available
Snacks and drinks are available on site
All parties require Reservation and deposit.