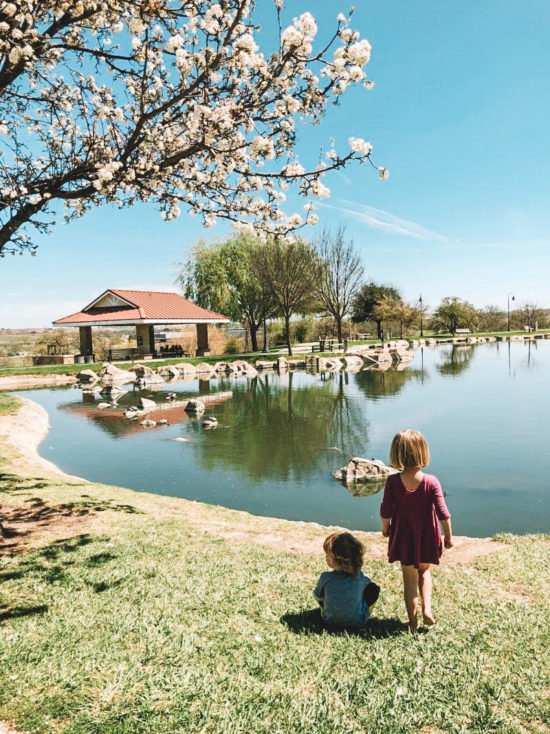 In hot and arid Paso Robles, a lake is pretty special. That's why today we're giving a BIG shout-out to the lake at Barney Schwartz Park.
This lake is man-made and is filled with one million gallons! Wading or swimming isn't allowed but the city website says you can bring your remote control boats there (a new thing I'd like to try) and fish. Except, adults must have a fishing license (link to one here).
---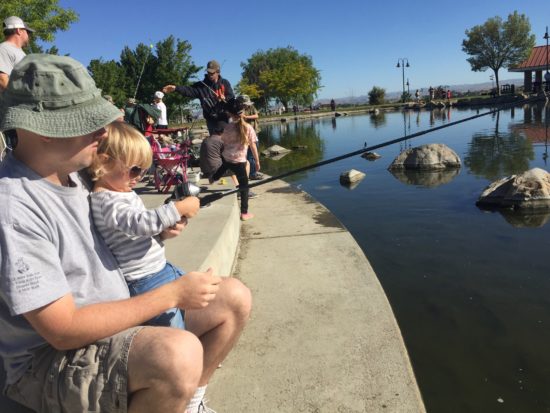 The entire Barney Schwartz Park is open 6 a.m. to 10 p.m. You can read our review of the lower playground at this park here. It's located at 2970 Union Road, Paso Robles, CA 93446.
The lake is located at the top of the 40-acre park. To reach it, you can walk up the huge sidewalk from the bottom playground, or keep driving up the road off the first park entrance off Union Road. That road doesn't has a name, as far as I can tell, but it's on the north side of the park to get to the top parking lot.
We love the little turtles who peep their heads out of the water, the ducks, and the little waterfall tucked into the west corner.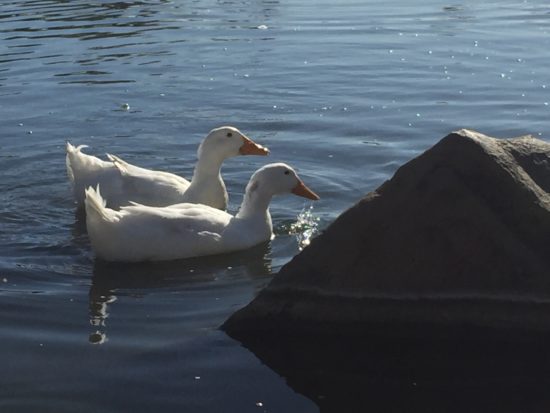 We also do the kids fishing derby there every year. Actually, I didn't even know this was thing but when I Googled the lake, I found that the California Dept of Wildlife (former State Fish & Game) stocks the lake with trout on a schedule at different times from about January to April. Who knew?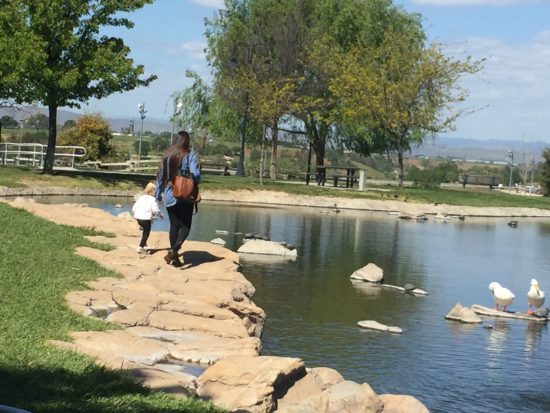 From the city's website: Just off of Highway 46 East, surrounded by oak-dotted hills, Barney Schwartz Park is the only park of its kind within 120 miles. Besides being capable of holding large scale tournaments for baseball, softball and soccer, it has a one million gallon lake, four group picnic areas, grassy picnic areas, two concession stands and two terrific playgrounds.
---
We've been going to this park for years. Look how little they are here!!
---