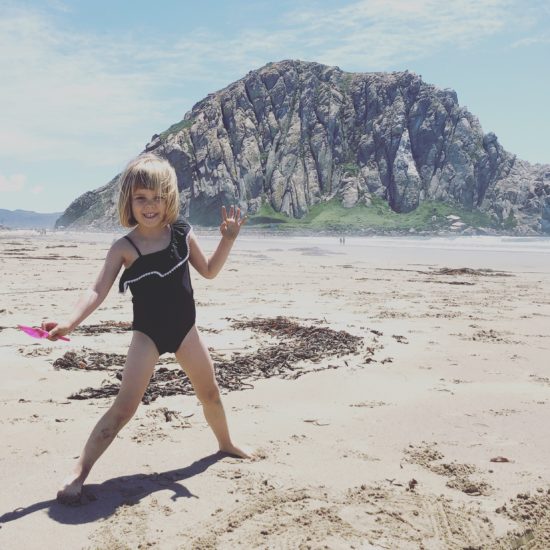 DAY 3 of our #CentralCoastTopNineWonders is ….  iconic Morro Rock.
I've always been so in love with this geological staple on our coast. It makes a fantastic backdrop for photos of the kids, and can be seen from far away in the distance.
---
Remember when I said yesterday Morro Rock is the ninth sister in SLO's famous string of volcanic peaks? To my surprise, it also looks a ton like the famous rocks in Canon Beach, Oregon, featured in some scenes of the 1980s cult classic The Goonies. Our own Morro Rock was featured in a pivotal episode of Showtime's The Affair a couple of years ago. It was so fun to see it on the big screen!
The Salinan and Chumash tribes consider Morro Rock to be a sacred site. The public isn't allowed to climb the rock, though you'll occasionally hear on the police scanner about some dumb dumb who climbed it and needs a cliff rescue.
According to Wikipedia, "The Salinan people climb Morro Rock for their biannual solstice ceremonies to celebrate the time in legend when a hawk and a raven destroyed a two-headed serpent-monster that wrapped his body around the base of the rock."
Wow. Pretty and cool.
For nine days in January, I'm posting my #CentralCoastTopNineWonders series of kid-friendly attractions in San Luis Obispo County.
This is Day 1. You can search for the other Days here.