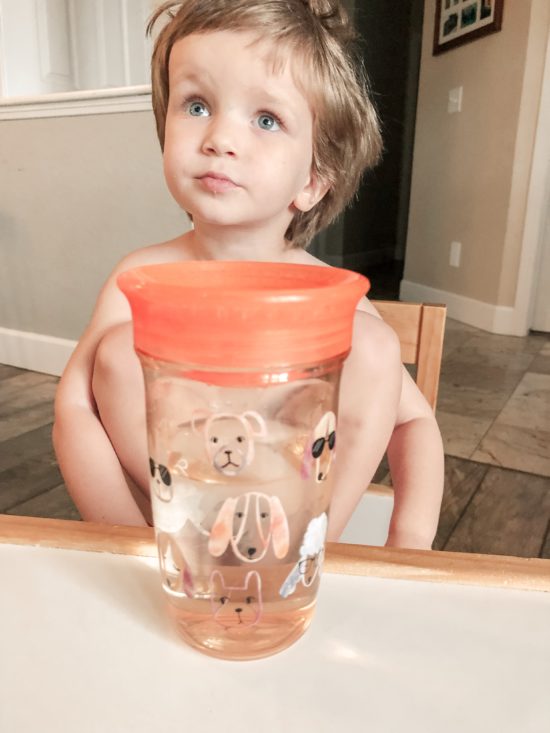 Today we're reviewing the 360 Wonder Cup we received compliments of Nuby USA, as part of my role as an official Nuby Parent Blogger.
Designed for ages 12mos +, this 10oz cup comes with one of those circular silicone tops where the kids sip the water from the sides of an anti-leak rim that's also leak resistant.
---
When we do product reviews, we receive the product for free from the brand, but all opinions are my own. For more information, please see my disclosure.
LIKES
The kids love feeling like big kids: The strawless technology helps my three and five year olds feel like big kids without me actually having to break out the  "big kid" cups that spill.
They don't break: These are a lot stronger plastic than I thought, so the cups are pretty sturdy as a result.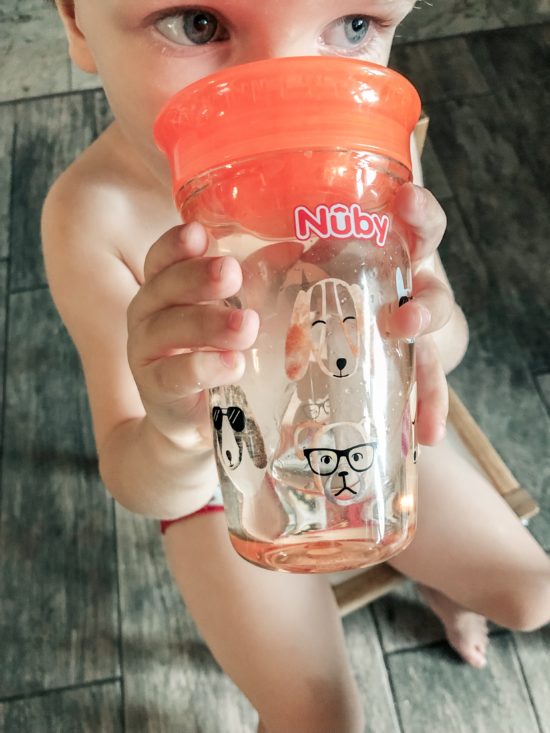 They're easy to clean: Just unscrew the lid and place it sideways in the top rack of the dishwasher. Boom. Done.
They're cheap-ish: This particular cup is $7.99 and is available here in my Amazon Influencer Shop (affiliate link). We're specifically testing the two-pack for $11.99.
The prints are contemporary: I said this in my last Nuby cup review, but this brand is really upping its game in the prints department. The 360 Wonder Cup offers new and modern prints I totally appreciate. We have the blue stars print, as well as the orange dog print. The dogs are my fave because they're cute hipster dogs in eyeglasses 🙂
---
DISLIKES
I haven't experienced this yet, but some Amazon reviewers say when your kiddo throws this cup, they spill. My kids aren't above chucking anything across the room, so time will tell.
I should also note that this cup gets three stars on Amazon. But it looks like it's mostly people mad at the third-party seller for not allowing them to pick what pattern ships.
Personally, I would appreciate a stainless steel cup with this lid because I'm not a huge fan of plastic cups in general.
---
As an official Nuby Parent Blogger, I'm part of the brand's selective group of mommy bloggers chosen to show you some of its latest products in action. You can see my Reviewer Badge page and the network of other Parent Bloggers here.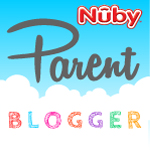 Here's how you can stay in touch with Nuby for new products and updates: