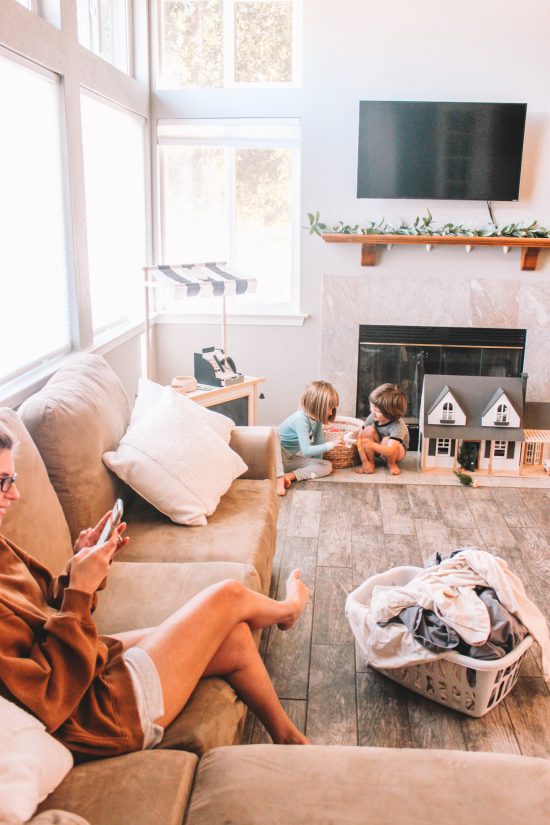 Who's at the point in quarantine where they're over scouring the internet for kid activities and reassurance right now? I mean, can someone just send it to us already?  Like, maybe directly to our phones? Please and thank you.
———
Well, luckily now someone has. That's why I'm happy to share our experience with Bright by Text, a free nonprofit program that hands out tools and tips to families with kiddos prenatal to age 8 via text messaging. We've been using the service for about a week, and we wanted to share our experience with it to help more people during social distancing and the Covid-19 crisis.
---
This is a sponsored post, but all opinions are my own. For more info on all that, check out my disclosure. 
---
Bright by Text is free to sign up, but cell phone message and data rates may apply. For more info, visit the FAQ page. You can sign up here online or by texting BRIGHT to 274448. Choose English or Spanish. Subscribers can stop the text messages at any time by replying "STOP."
---
A quick look at Bright by Text shows that it's a national organization based in a Colorado that partners with other resources like PBS, Sesame Street, and the U.S. Centers for Disease Control and Prevention to deliver child development content that's helpful and fun. It gets the info to subscribers via a text message that pairs friendly chatter with a cute shortened link to more info online, roughly two to four times a week. The links take you to tips, videos and related resources based on your kiddos' age(s).
Our Experience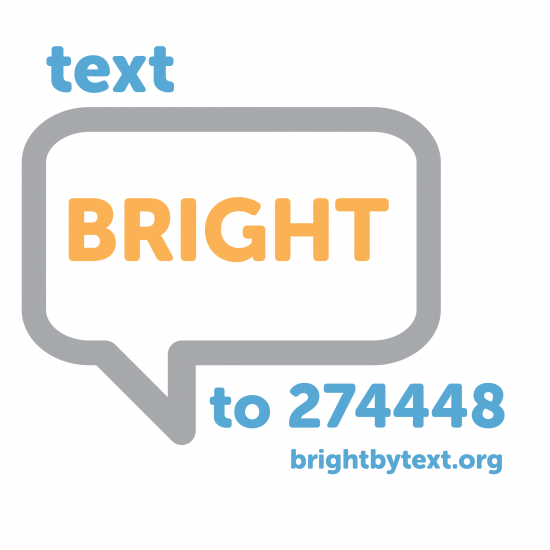 When signing up, Bright by Text asked for Clara and Wyatt's ages and our zip code to customize our messages, and to link us up with any local organizations near us that partner with Bright by Text. So far, it's partnered with dozens of PBS affiliates and United Way chapters across the nation, as well as other organizations, to offer community resources for families. 
Where we live in San Luis Obispo County, Calif., the Bright by Text partners with regional organizations like  PBS SoCal to get information out to subscribers. So when you sign up, you could get info tailored to your area as well.
Text #1: April 29, 2020
When I first signed up for the texts on April 29, I received a reply confirming my deets. The next day at 11 a.m., I got my first official resource text. It was an article from PBS SoCal about parents who balance working from home with distance learning.
---
---
The article asked five parents how they're balancing it all. It was nice to read real-life examples of how other families are handling all of this craziness. I linked the article below if you'd like to read it.
The text message it came with was short and sweet. It said:
We know this is a challenging time, but the fact that you're making all this work is commendable. Hear stories from parents just like you: bbtxt.org/2VQlVhd
---
Text #2: May 1, 2020
On May 1, the text brought a happy dose of encouragement along with some survey results about what people want to see from Bright by Text during this unprecedented time of change nationwide.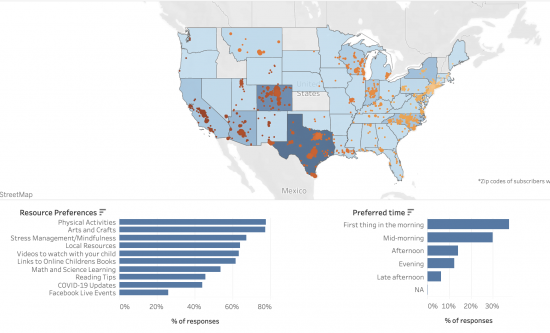 The article listed some more obvious recommendations like arts and crafts ideas BUT -grab some tissues -because it also said parents want reassurance over the guilt they're feeling while navigating schedules, homeschooling, and family stressors. Moms and dads out there want to know they're not failing. They want to receive the encouragement to keep trying.
I mean, how sweet is that?! And heartbreaking. I'm feeling all those feels, too. It's hard stuff to deal on a day by day basis but it's sure nice to know I'm not the only one hopping on the parental guilt train. (My least favorite form of transportation) 🙂
Here's a look at that text:
New month! New chance to say: you're doing a great job. These days are full of highs & lows. Ride the joyful moments and keep on keeping on. bbtxt.org/2YkZWkl
---
Text #3: May 3, 2020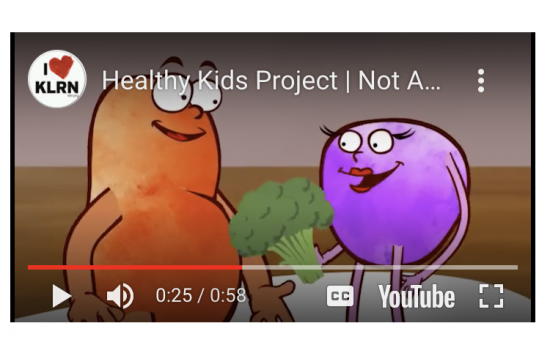 On May 3, the note was all about personal health. The link sent me to a cute little video featuring cartoon characters singing the catchy jingle "Not About Perfection" through PBS Learning Media & KLRN.
The moral of the story here is don't feel bad if you make a mistake, because mistakes are part of learning and it's important to speak with kindness, even when talking to ourselves. It's a totally cute song. I recommend you take a peek.
---
Here's what that text said:
Being healthy isn't about being perfect. This PBS video reminds us that the next choice is an important one. bit.ly/2BEE58n
---
And those have been our texts so far! Overall, I like the variety. The articles are better than I thought they would be (not too preachy at all, as advice articles go) and I love the PBS content. Except now I have that "Not About Perfection" song stuck in my head. Lol. It's catchy!