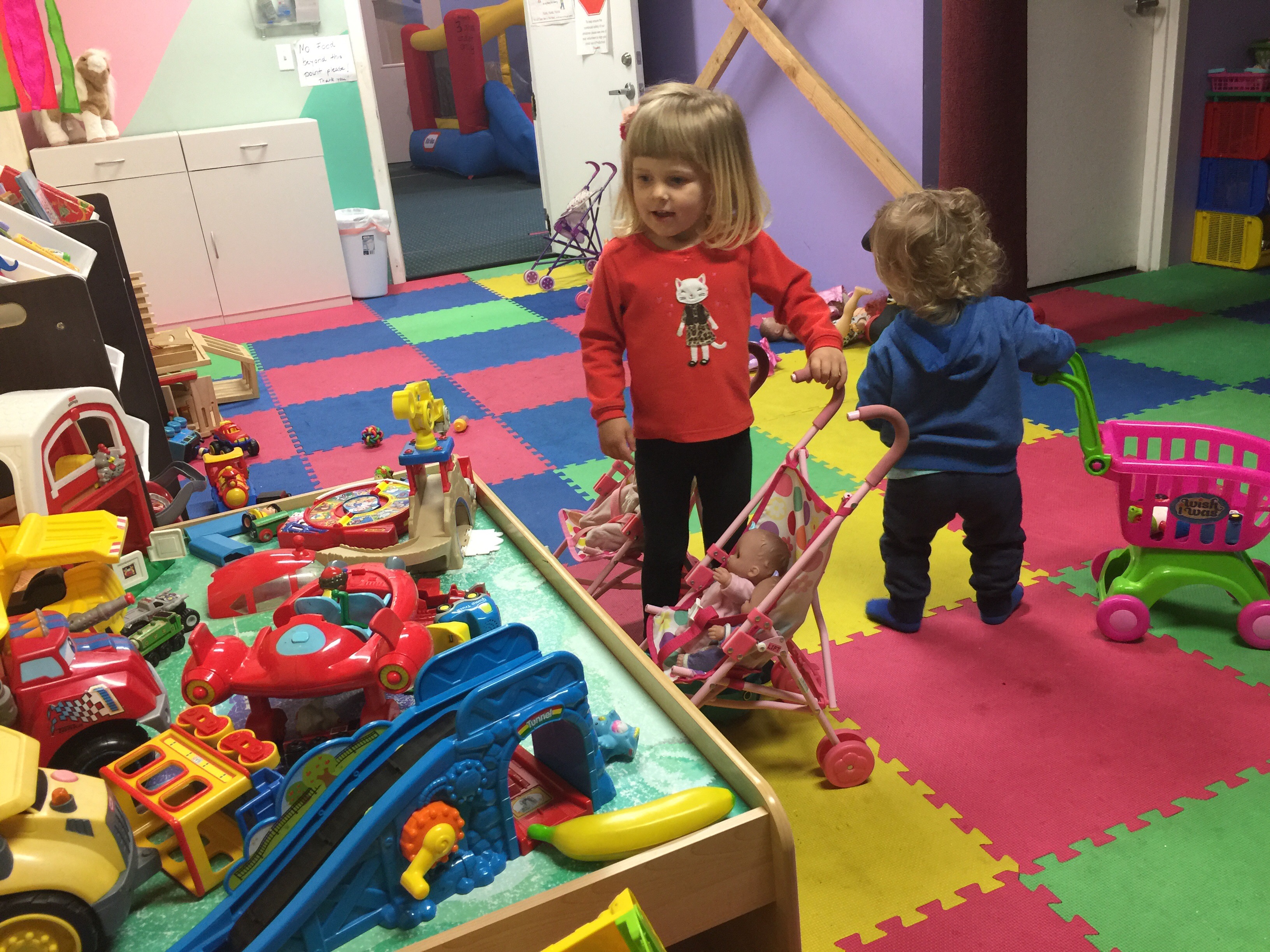 Here's the abridged version of a previous review on a fun indoor play space in Paso Robles, California. This shorter version was published in the February 2018 edition of PASO Magazine in print and online.
We reviewed the Come Play indoor playground attraction at Life Community Church in Paso Robles last year, and have been back several times since.
Come Play has  four dedicated indoor play spaces for bounce houses, basketball, toys and a giant play structure.  It's designed to entertain babies to middle schoolers.
I got lost on the way there (typical), but then followed a minivan thinking surely this more put-together person was also on the hunt for some indoor play sanity.  Copying other parents: first chapter of the official parenthood survival guide, am I right? #noshame.
The minivan maven led us to the parking lot behind the church and then through a non-descript white door, marked space B.
Very underground club scene.
Once we were in, we paid the nice ladies at the sign-in table, stashed our shoes in a bin and filled out insurance paperwork. Then, we found two bounce houses: one for ages 3 and younger and another for big kids. This room also has foosball and Skee-Ball. A nice row of chairs for parents line the wall. I can't speak to the comfort level of those chairs, however, because who can actually sit with a 1 and 3-year-old?
…. Read the rest over at www.pasomagazine.com in the Round Town section.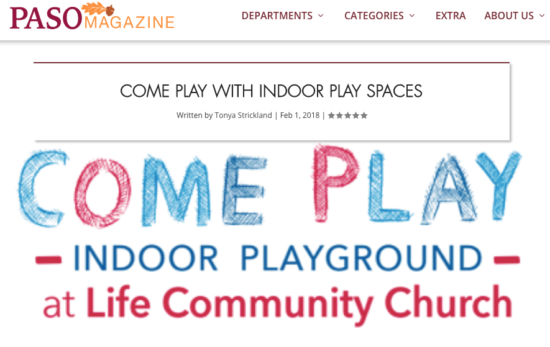 ---