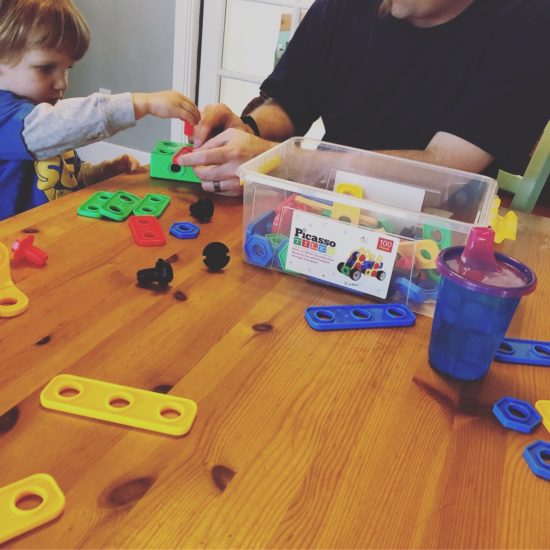 We're excited to be a PicassoTile partner and share our experience with the PTN100 Nuts and Bolts Construction Set! We received this product for free in exchange for a review, but all opinions are my own
#Momtruth: I was a worried these PicassoTiles toys designed for society's littlest engineers might be too advanced for our 2 and 4 year old builders.
But, as it turns out, I was wrong — and in this ONE case, that's ok 😉
From the PicassoTiles website, this set is designed to create 3 dimensional (3-D) structures by incorporating nuts and bolts to develop STEM Science, Technology, Engineering and Math skills.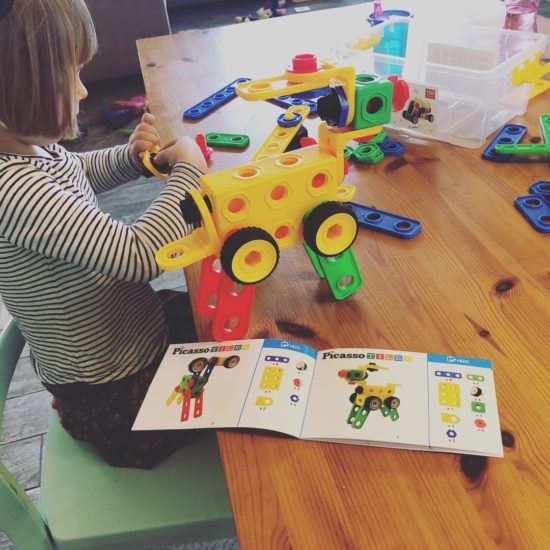 And our kids have been loving the assembling process of these blocks! The 100-piece set comes with blocky pieces, long pieces, wheels, anchors, nuts, bolts – and a ratchet! They've made 3D cars, figures and animals. Both kids are excited to flip through the idea book it comes with and pick out what daddy and I can help them make next.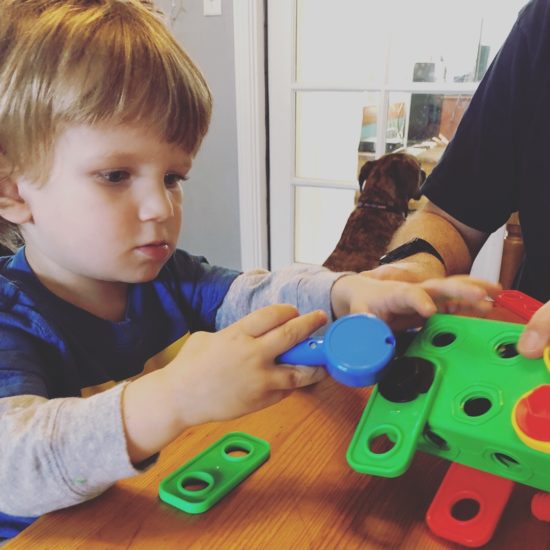 They're all totally adorable at our kitchen table, working away with their tiny hands and fingers, building the creations. The wheels are great for making the cars but also serve as super cute google-y eyes! We built a dragon fly and a dog with them. Meanwhile, our 2 year old is the first to grab the little ratchet to tighten and undo the bolts while our four year old is learning the ins and outs of the "righty-tighty, "lefty-loosey" rule.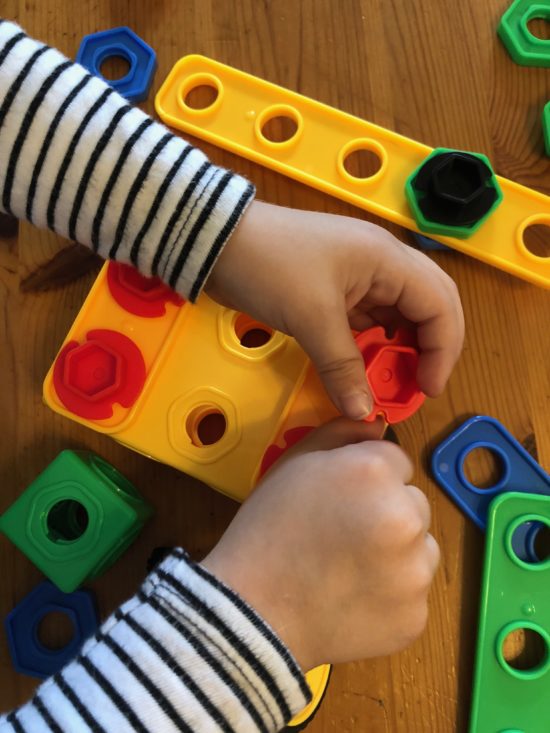 Something this thirty-something mama *might* be guilty of using herself still. Overall, I know this is a toy that will grow with the kids. Furthering their love of all things building while also saving mommy's sanity on my quest for projects that keep them busy.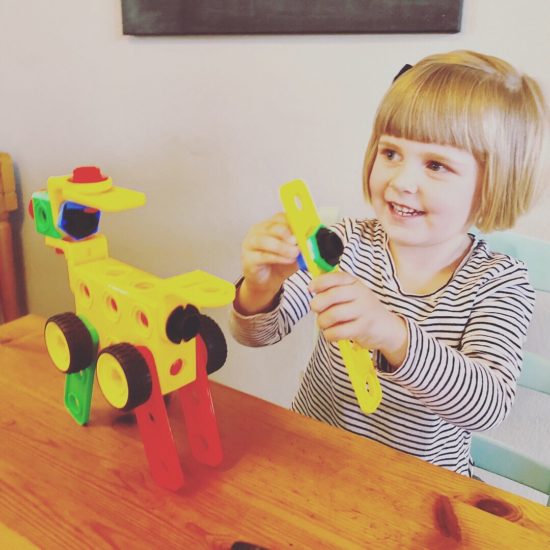 Bonus: you can find this toy on Amazon.
For more information on our review policy, please see my Disclosure.