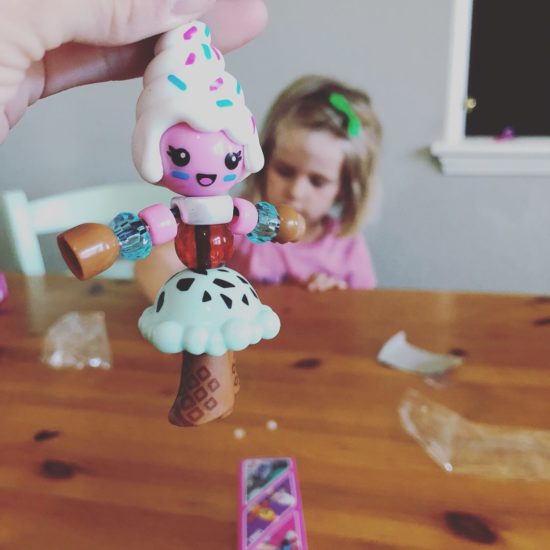 We love @ALEX_toys brand crafts at our house. But did you know the company makes other types of craft toys? I didn't! We were recently #gifted two DIY Do Dats dolls in exchange for our honest review. All opinions are definitely my own! For more info, see my disclosure.

Overall, these make for a fun craft that turns into a toy. For my kids specifically, I think this toy is a little too old for them. The box says ages 6+. So it's too old for Wyatt (age 2) for sure, but Clara (age 4) was borderline able to assemble it with my help, which caused a lot of frustration for her because she wants to be able to do it herself.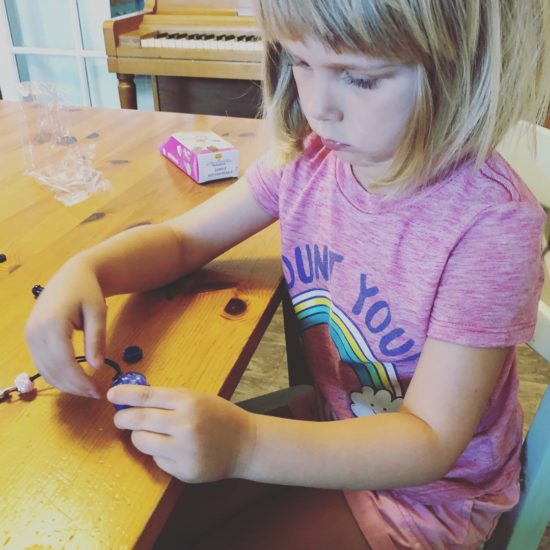 On the other hand, she really liked that the dolls were sparkly, pretty and that one of them involved her one true love – cupcakes. So for the price, it's worth trying one out to see if your 4/5/6 year old can manage it.
Here's a closer look:
• The kit is designed to make a dangling doll made up of beads on a cord that clips to backpacks, jean shorts or wherever else.
• Each doll comes in a small box with 21 beads, a 2-piece body frame, lobster clasp and instructions.
• According to the #AlexToys, "ALEX DIY Do Dats … will have your friends asking, how did you DO Dat?" … which I think is so awesome and I love that branding 😂😂😂.
• We got Sprinkles …. an ice cream themed Do Dat with a mint chip skirt and whipped cream hair. But she was already assembled which I think was a mistake 😂. She was also hard to take apart, so we just gave her to Wyatt to play with.
• Clara and I built the second doll named Celeste with purple hair. She came with all the beads separated and ready to assemble.
• Still, I think we will put these aside until she's a little older.
You can find #DoDats in my Amazon Influencer Shop  (affiliate link).