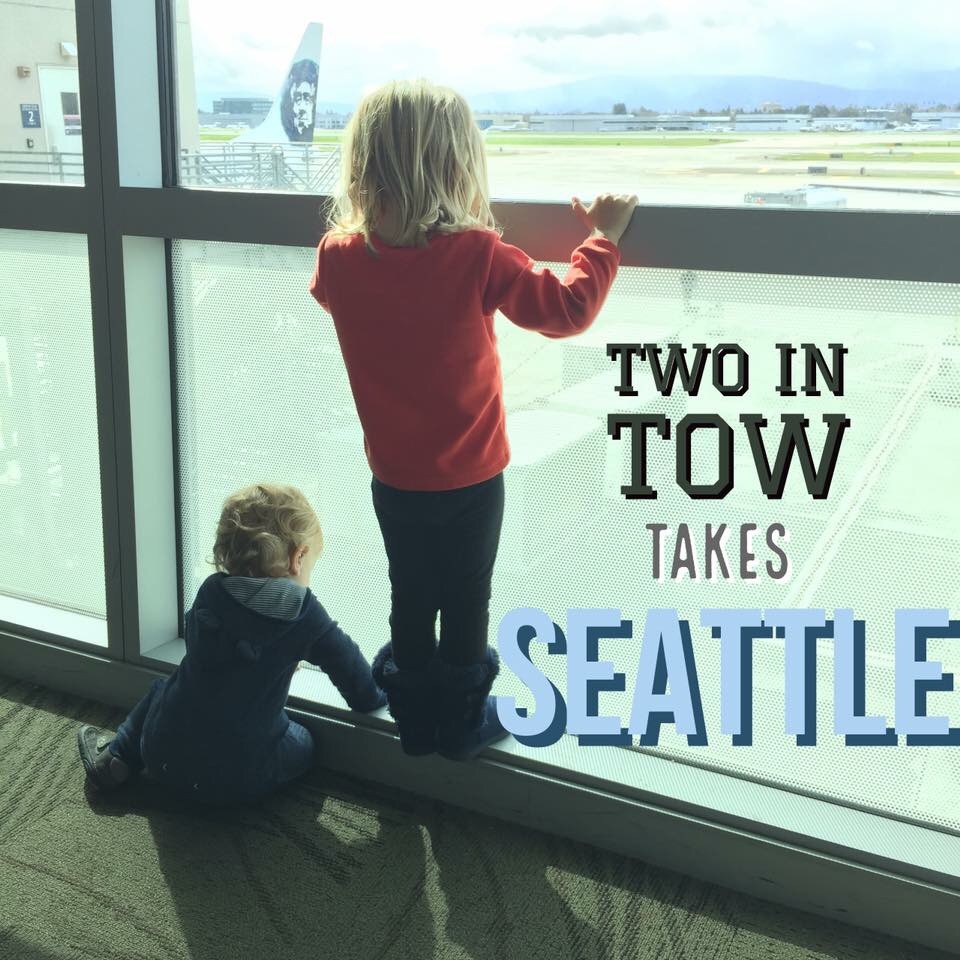 In February 2017, we ventured to the Pacific Northwest. And since my husband was on this trip, it was glorious just for the simple fact that I was no longer out numbered.
We survived the plane ride and car trips getting to where we needed to go. And by survive, I mean we didn't go completely bonkers keeping the little children constantly occupied. But as soon as we settled in at the vacation house, it was clear that the baby had a stomach bug 👎🏻  It's always something right?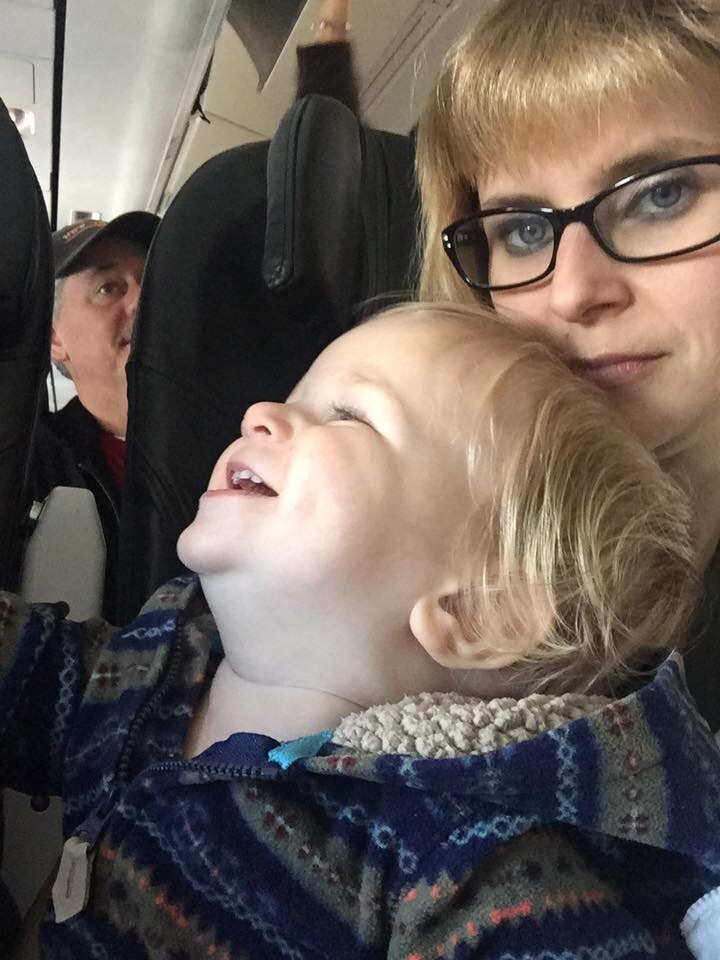 And, oh yeah … babies on a plane got me like 🙄.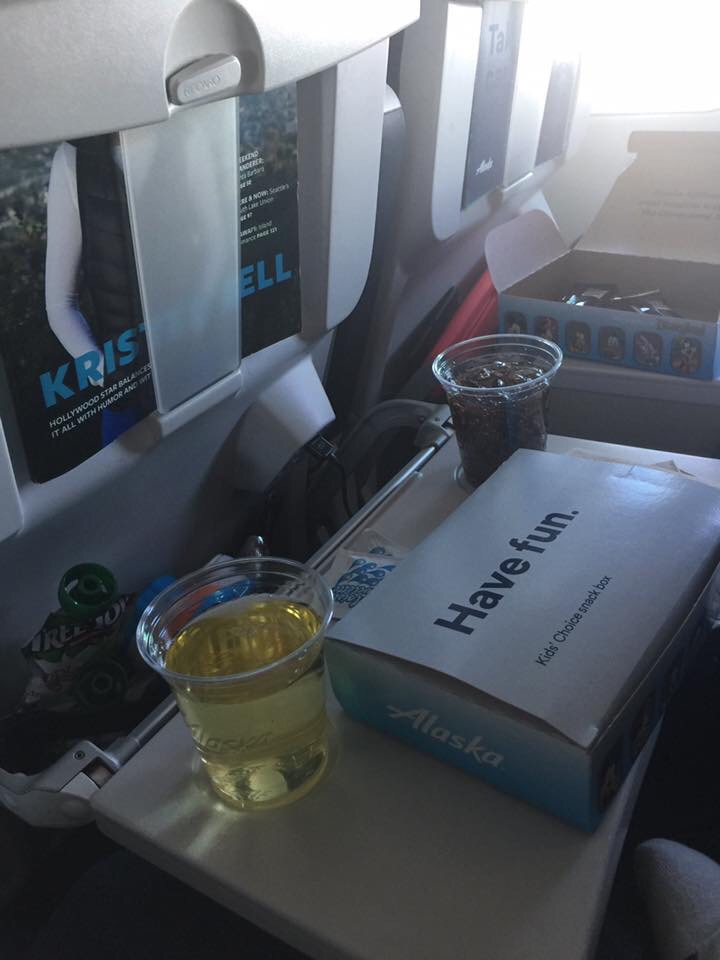 Luckily the ordering of the wine happened right away. Thank you, Alaskan Airlines for this small but very much needed gesture. They totally get me.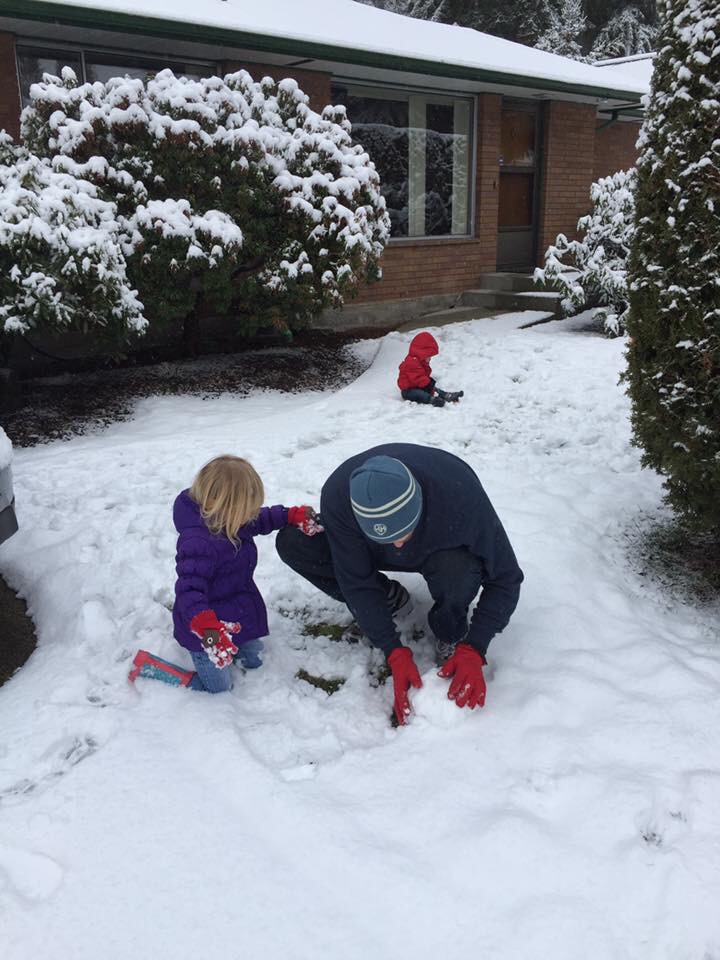 The first day we were in Seattle, it snowed. Which is awesome because we're from California where it never snows. In fact, I've probably only seen snow five times in my life. And I'm 34.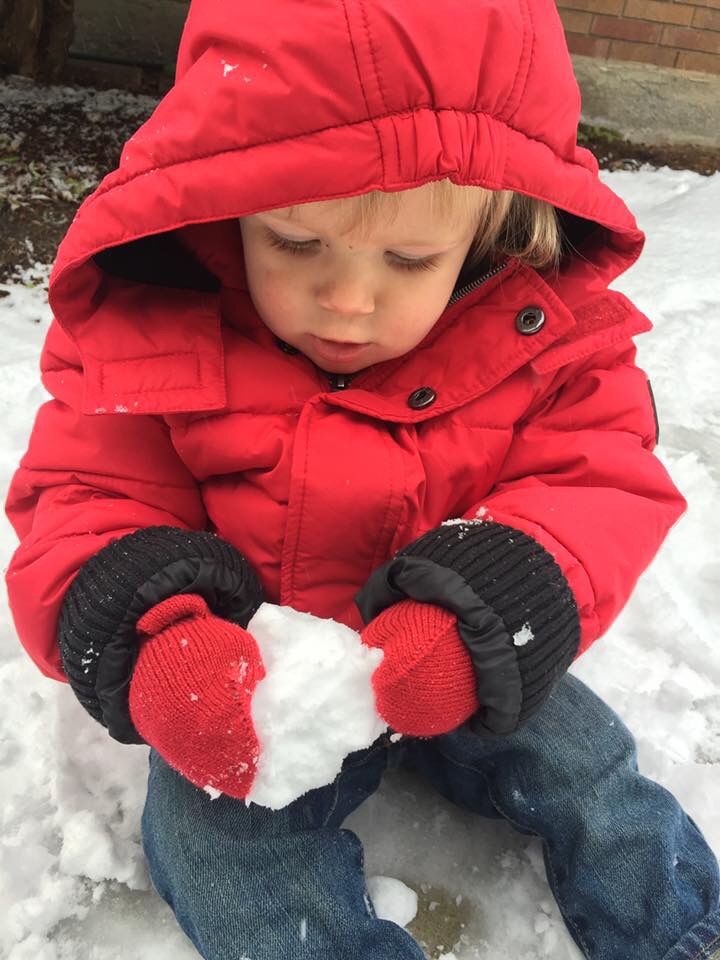 We didn't have snow gear, so the first thing the baby did was plop right down on his butt, in jeans. Which meant five-minute countdown to a mad, soaked baby. But … so cute until then. #worthit.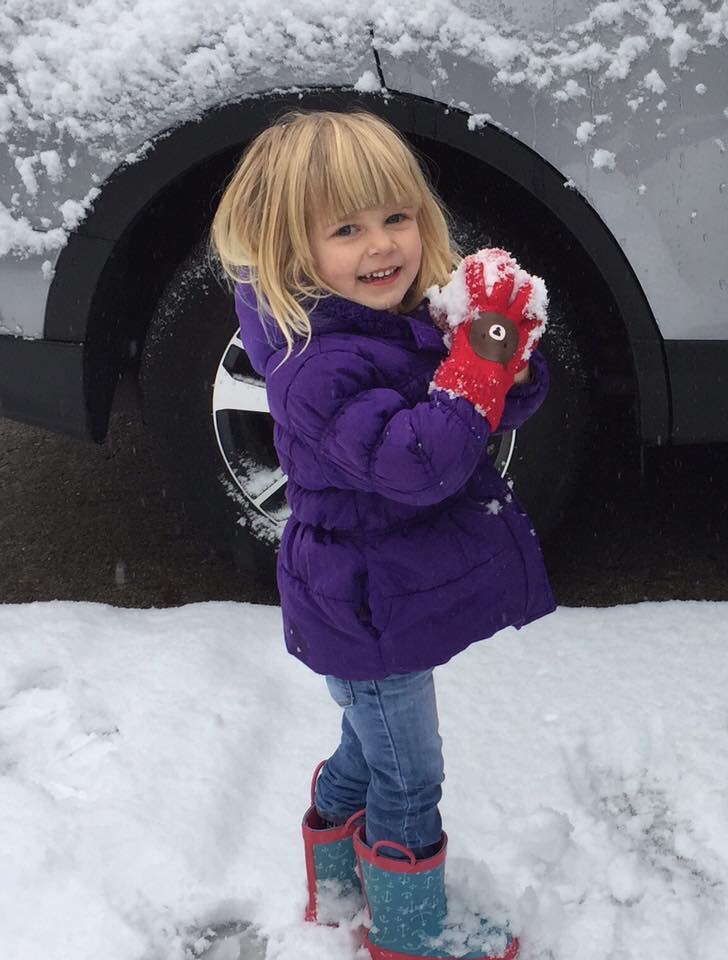 Our daughter was also super excited for the magical frozen stuff that fell from the sky.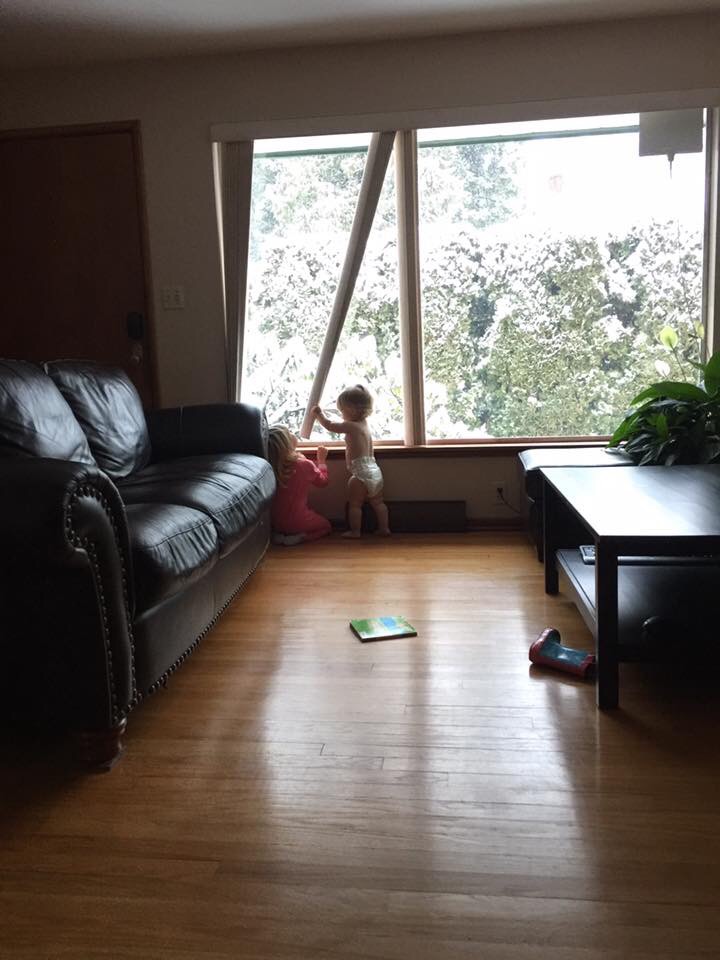 But soon we were all cold and hustled back inside and took a bath. Well, the kids did anyway. Parents don't get warm baths. Parents get to take off their wet snow clothes in increments while simultaneously chasing around half-naked children.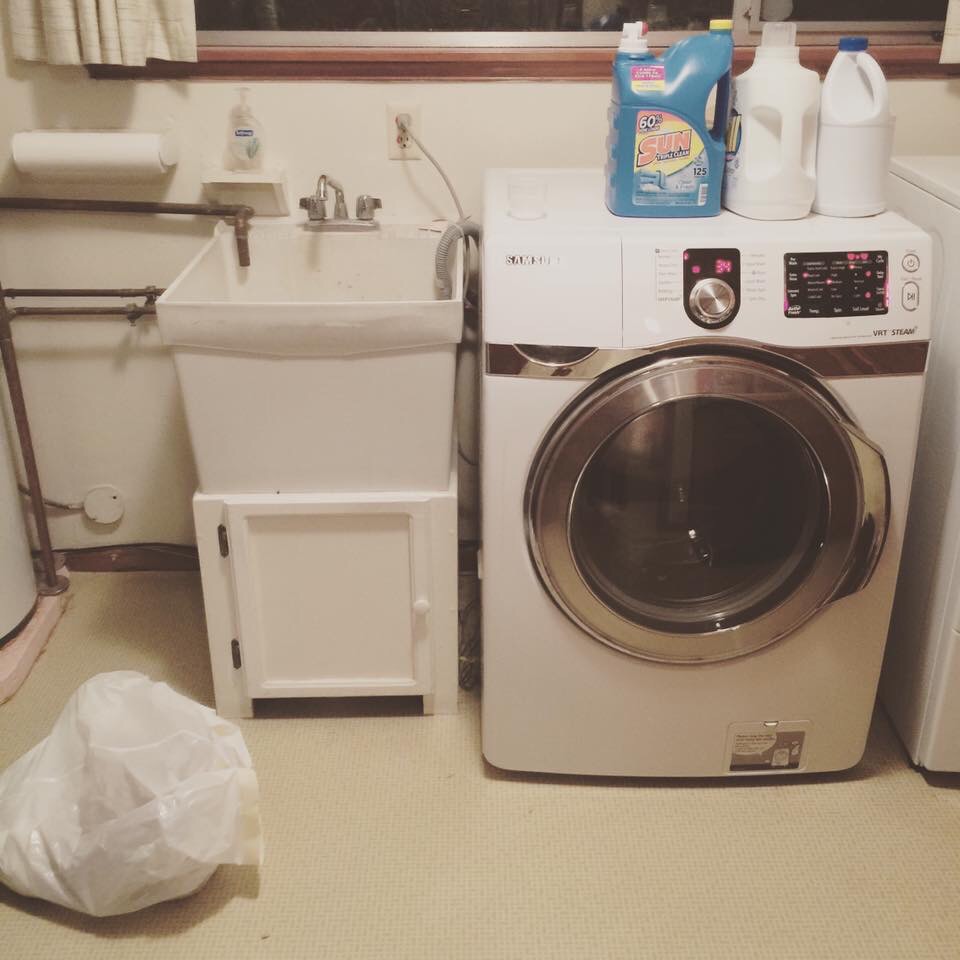 And then parents get the stomach flu in the middle of the night and life completely sucks while your trip is derailed for two whole days. The baby's stomach bug hit everyone and we went through every towel in the house. So. Much. Laundry.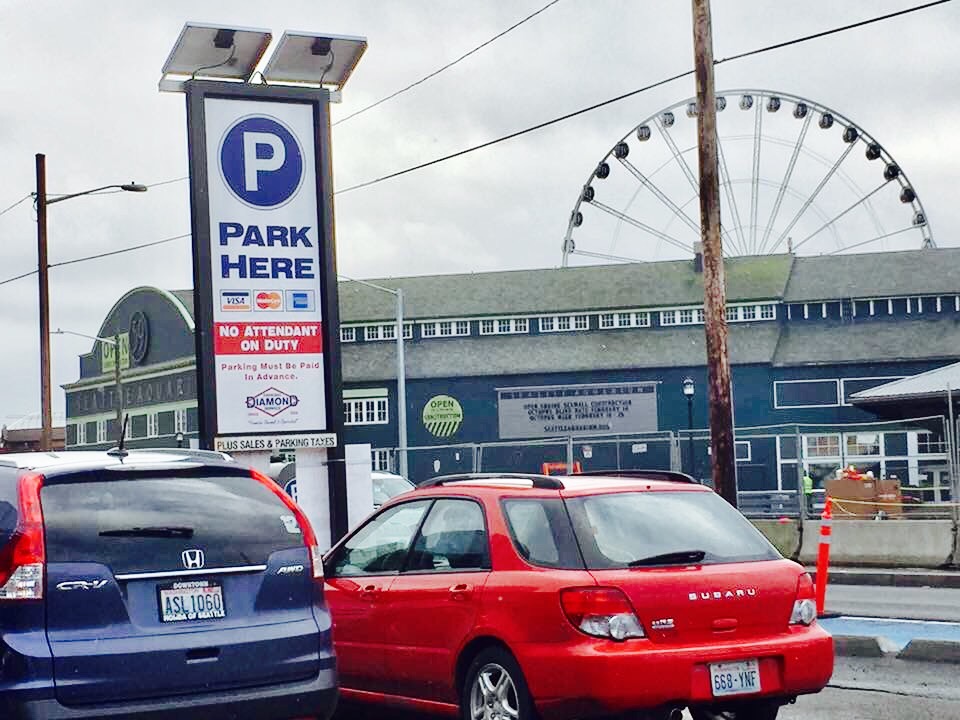 After the joys of that ended, some friends took us to the Seattle Aquarium. We missed our turn and ended up passing the aquarium twice before we could navigate back to it. That meant we also passed the Seattle Great Wheel a number of times. So our 3 year old thought she was seeing a different Ferris wheel each time. As such, she was thrilled that this magical vacation city had so many Ferris wheels. (Mommy!! There's ANOTHER merry wheel!!)
By the way, she calls Ferris wheels "merry wheels" because mommy may have called them merry-go-rounds on more than one occasion.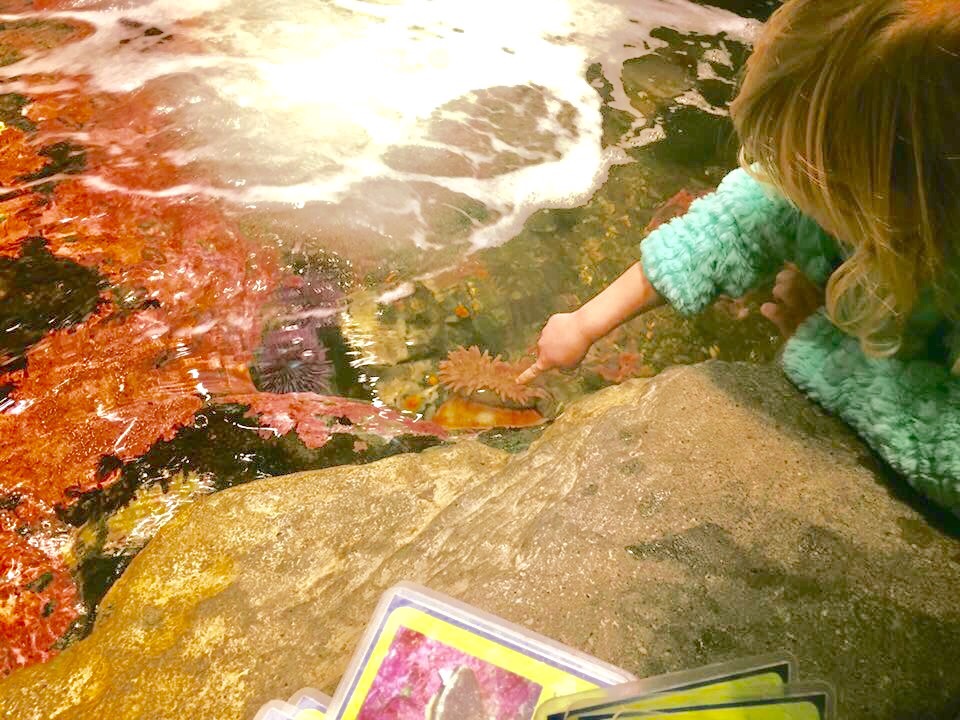 The aquarium was a great spot for the kids and had a fun touch tank.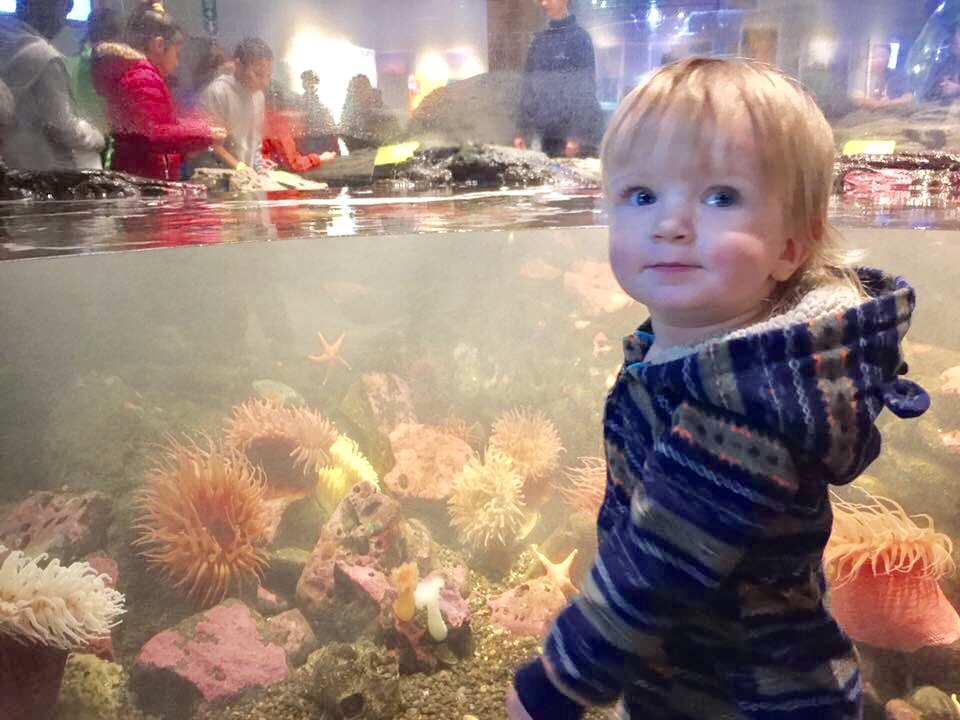 I appreciated a lot of the features being at little-kid height. Like this peek-a-boo window in the touch tank area. Also, we let the baby out of the Ergo this time so he could run around. And, naturally, he ran in the opposite direction of his sister. Makes it super fun to keep track of them that way.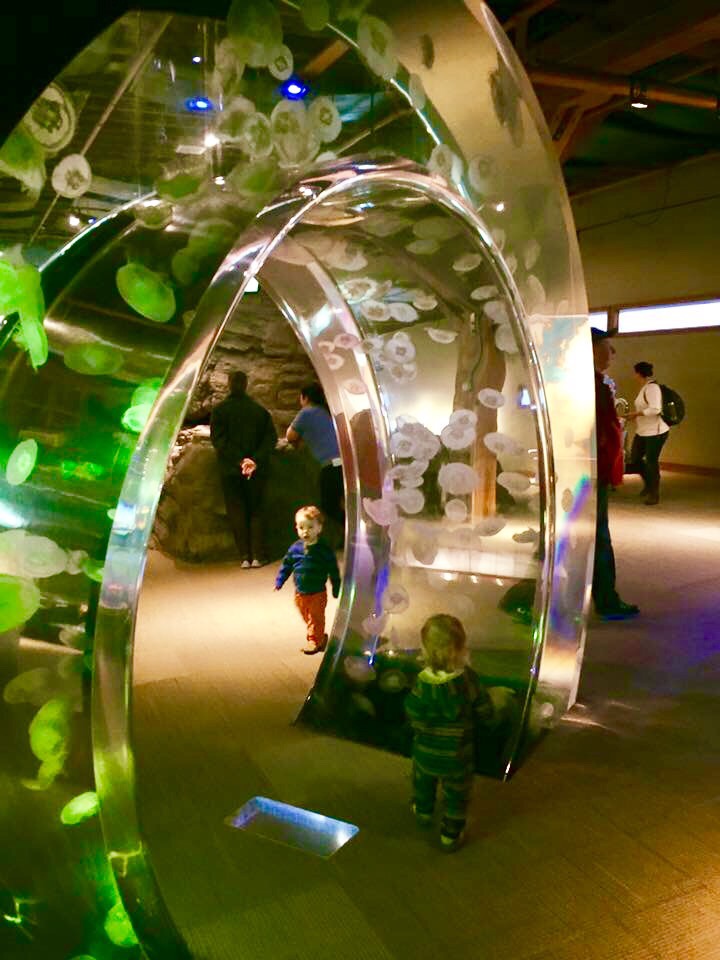 He took interest in a lot of the things, like the aquarium's Ring of Life moon jelly exhibit.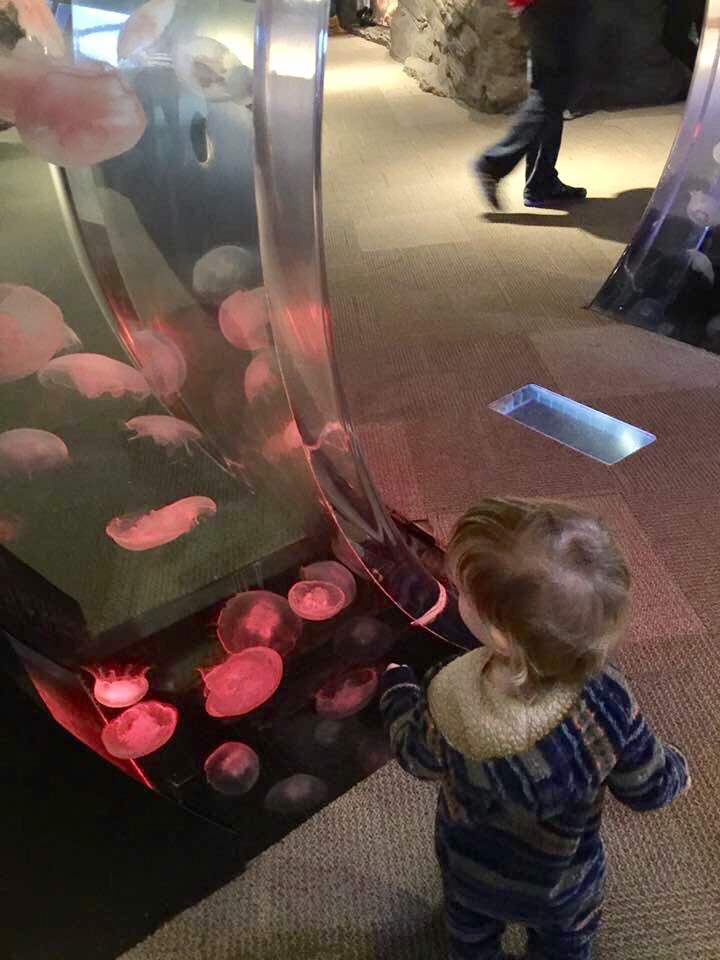 Ohh, pretty colors.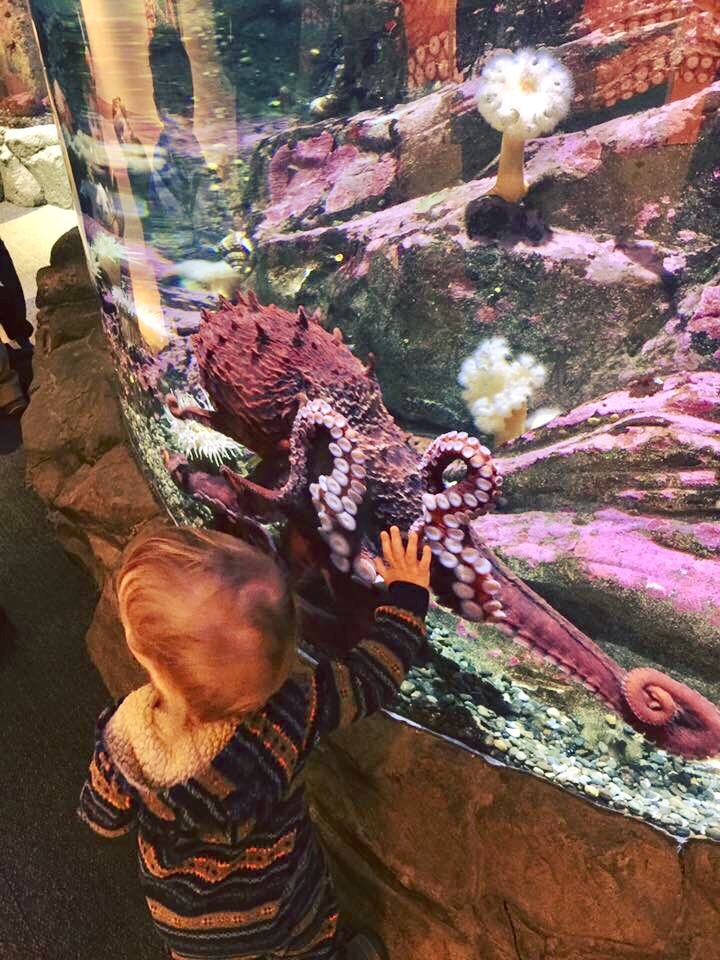 And then he gave Mr. Octopus a high-five and I died from the adorableness.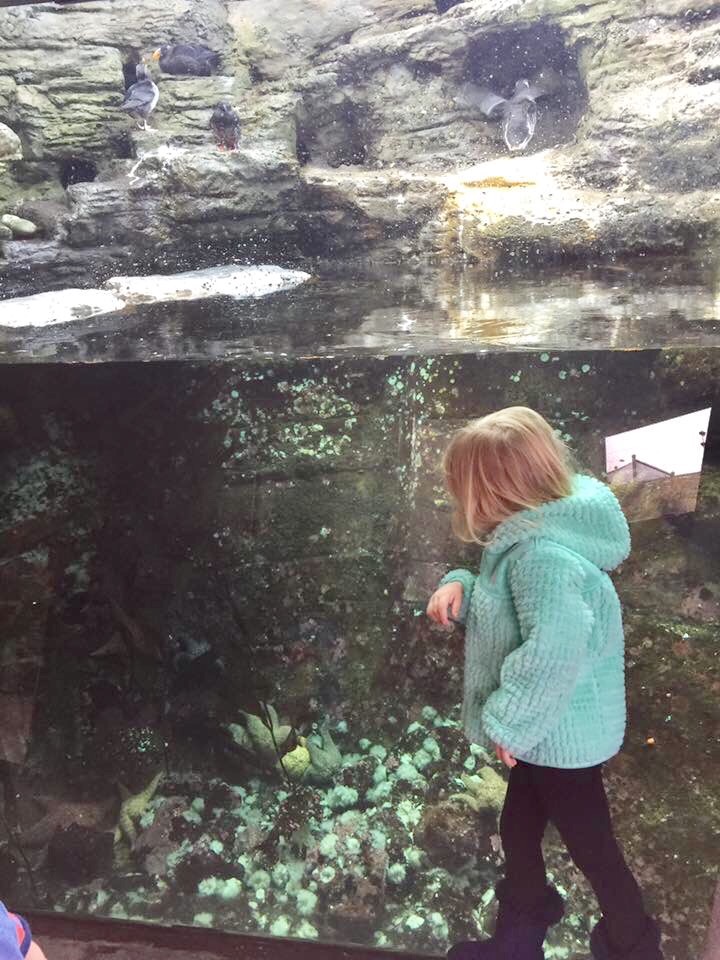 Outside, our daughter was checking out the many viewing levels of the penguin tank.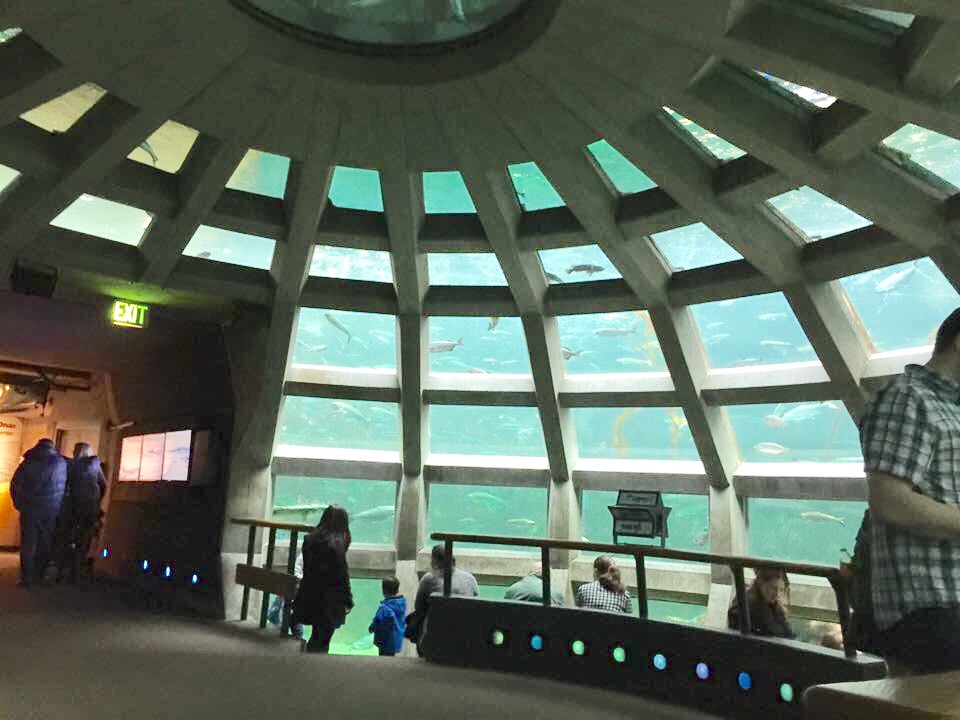 And then we went into this cool dome thing. It's appropriately called the Aqua Dome.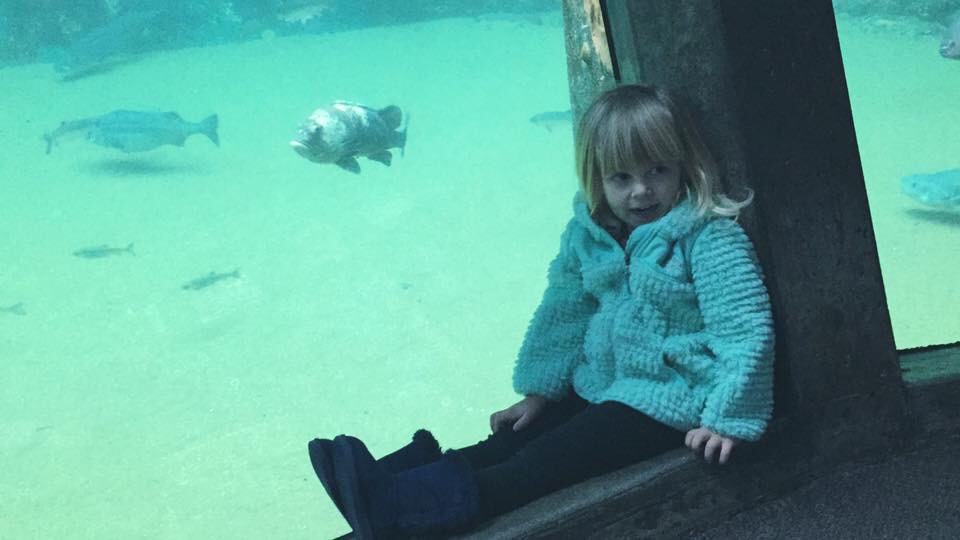 It had nice kid spots to sit and view the fish. Or pose like a rockstar in your matching jacket.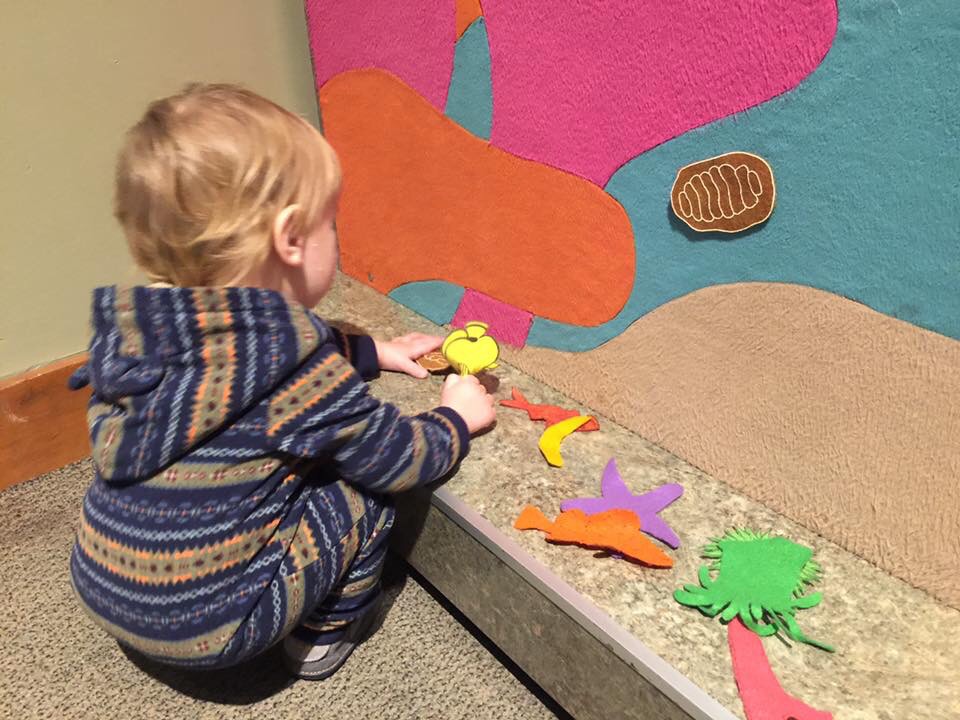 Back in the main part of the aquarium, the baby got to do some activities such as this sea creature felt wall.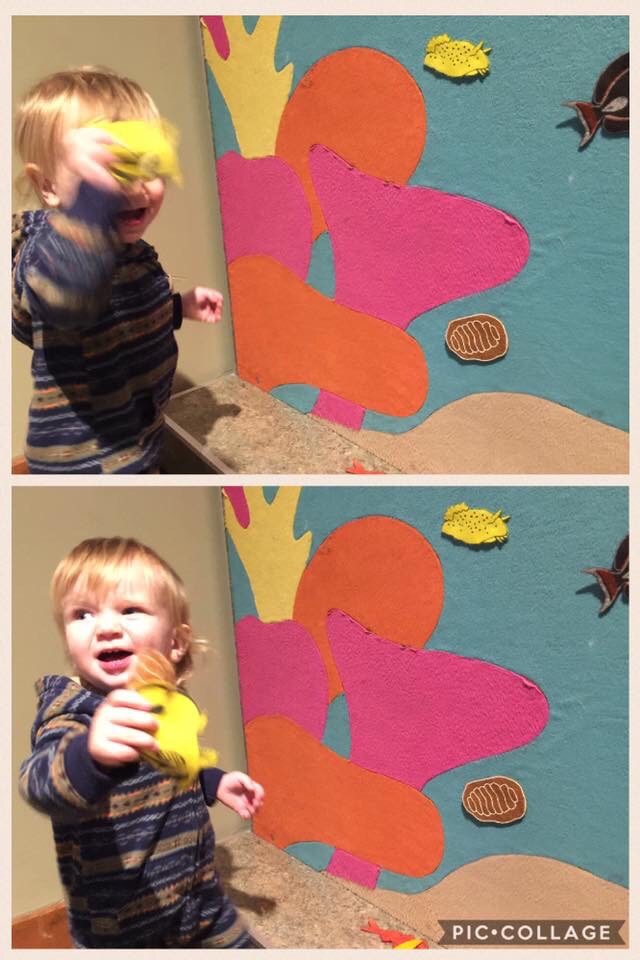 I tried to get some smiling activity pictures but of course the baby was like "NOPE, imma be a stinker instead" 😜.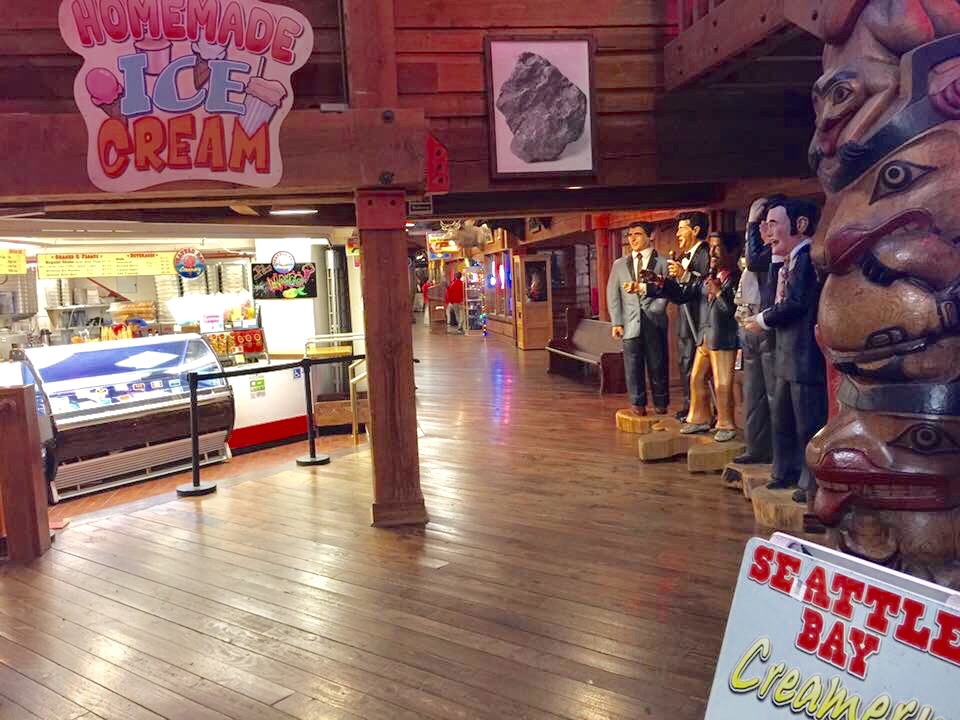 After the aquarium, we decided to grab some lunch. I guess we're all terrible people because after seeing those pretty sea creatures all morning we were craving seafood. Luckily, there are food options within walking distance of the aquarium. And since it was raining and windy, we welcomed any place indoors. We picked Miners Landing, conveniently located directly next to the aquarium.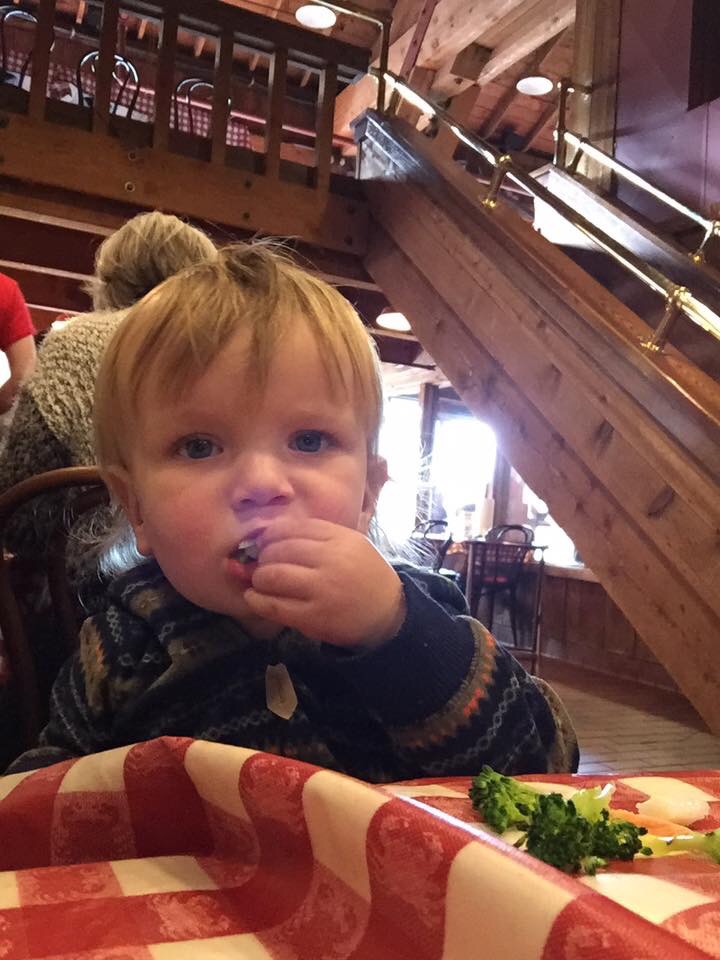 It was fun and funky and had a place that served broccoli so the baby was happy (we chose to dine at The Crab Pot). This is the baby's happy face. Just kidding. He looks totally goofy here. I cut his bangs shortly after this trip.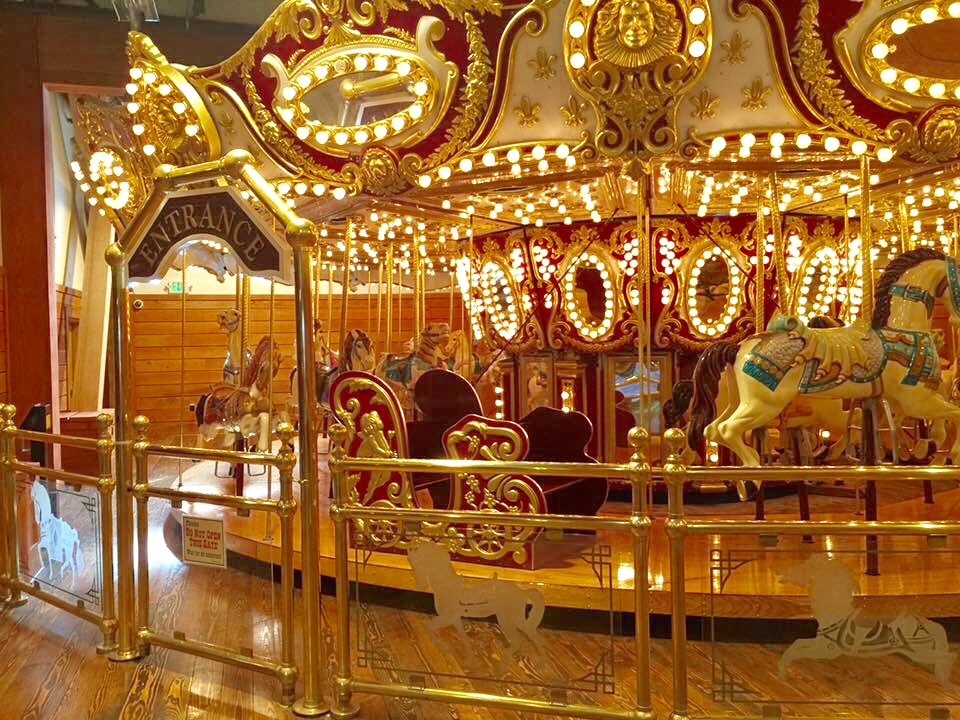 After we ate, our friends surprised us with a carousel ride inside Miner's Landing! Bring some cash because rides are $4 each. You can view the ride's operation hours here.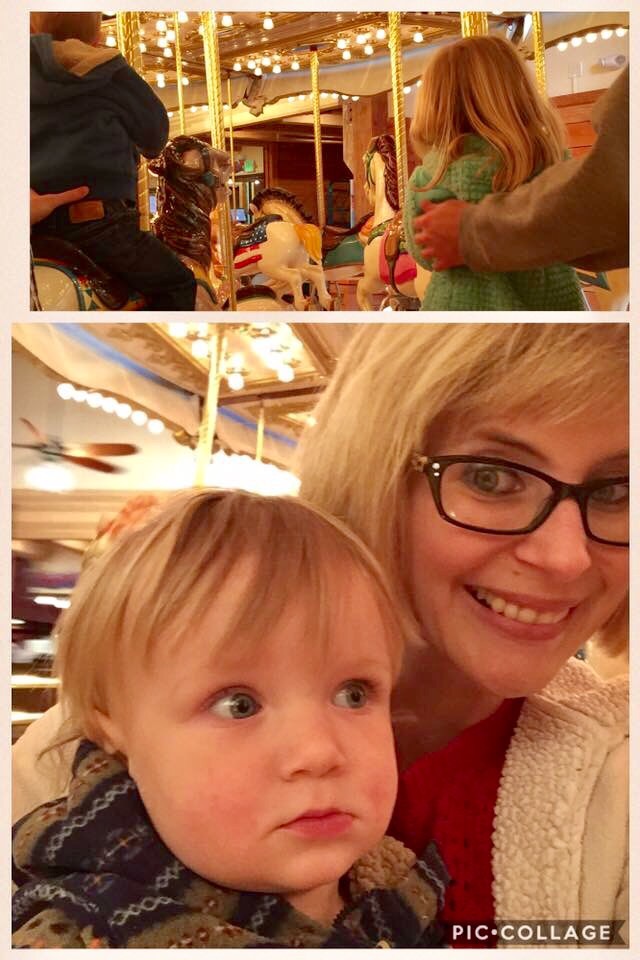 Our daughter was excited and quickly picked the coolest carousel pony she could find. But the baby? Well, this is his wtf face. 😂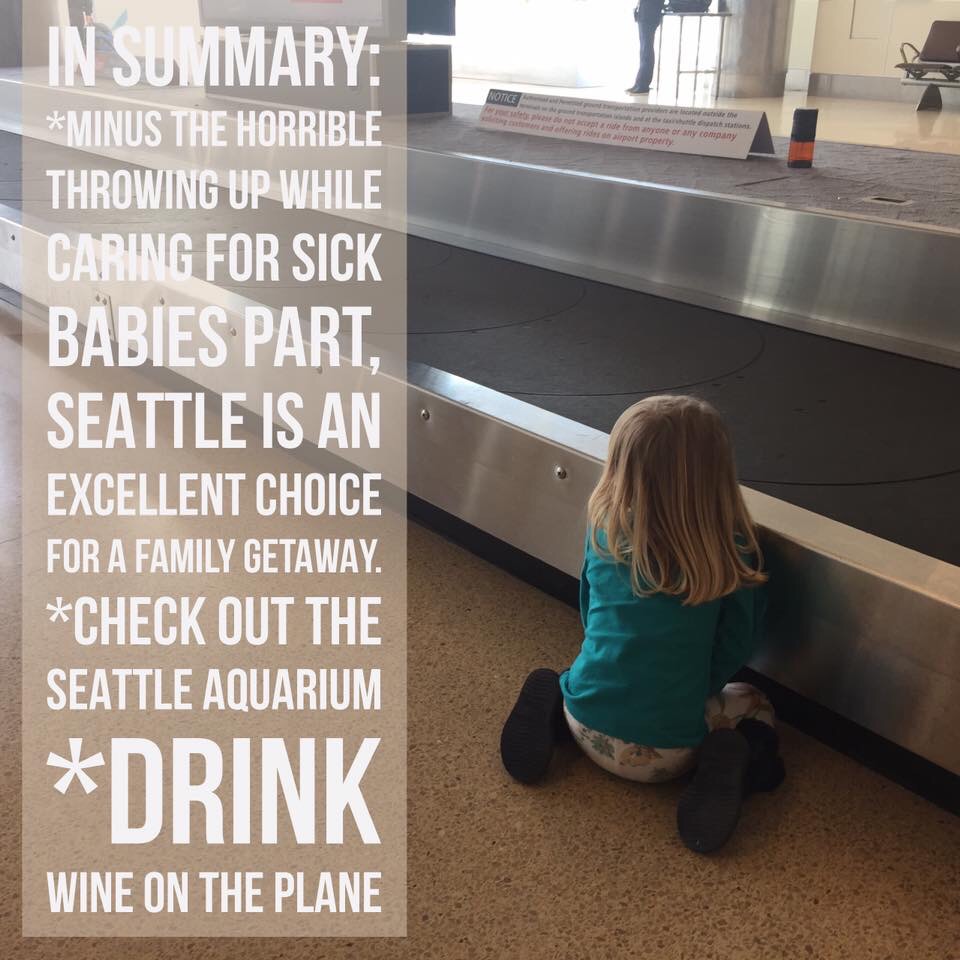 The next day, it was time to come home. We couldn't do all the fun things we had planned due to catching the death plague. But all in all, the trip had some solid family-friendly adventures.