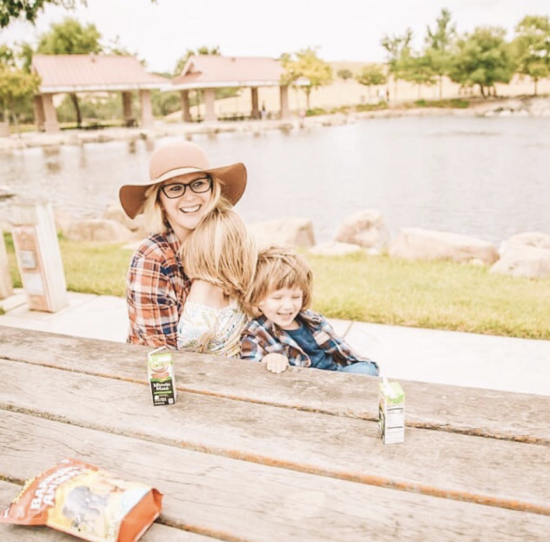 I first met Heather Stephenson in 2015 when I interviewed her for a Tribune article on a Paso library event called Super Hero School. She was the children's services librarian then. I remember Heather as this pint-sized ball of excitement and energy, all dressed up as a superhero – all the while smiling and totally humoring me as I did a video interview of her.
Two years later, after I left the paper bc daycare for two costs more than working, I launched my blog and reached out to some former Trib sources and readers, the kid-stuff related ones, crossing my fingers that they'd still consider me as some sort of authority in local things and take a chance with me on this new solo writing endeavor, without the backing of the newspaper behind me.
---
They all did. To those sources and readers: Thank you. I appreciate you. Really and truly, 1,000%. Heather is among them. She's the city's Recreation Coordinator now, and in 2017 I reached out to see if I could partner with the city to try out and promote its youth rec classes. Heather was SO receptive and after partnering on many programs since then, I feel lucky to call her a mama friend now, too. I love hearing her stories and telling her mine.
Anyway, it was a no brainer when she asked this summer that Clara, Wyatt and I to pose for the city's Fall Rec Guide.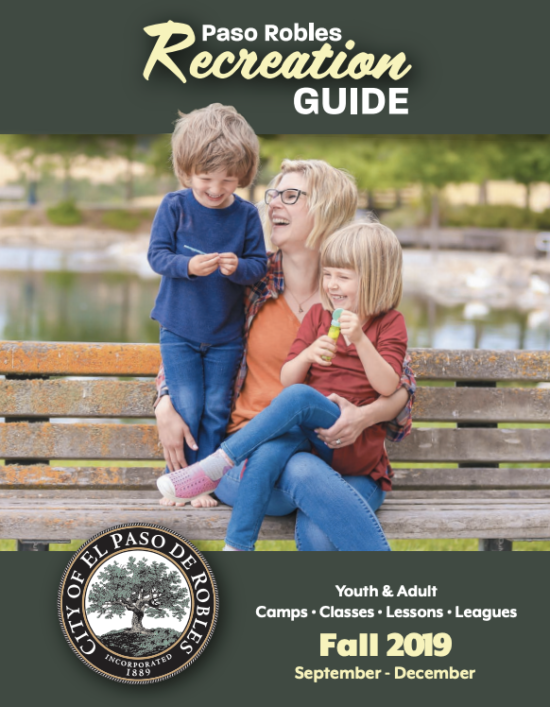 I can't even begin to explain all the fun and completely unexpected things that unfolded after. First off, all the support you guys gave!! Wow! Totally blown away by you all. The readers of my Facebook Page were so cool and welcoming about the pictures of us on posters, flyers, and signs around town and online. You got a kick out of it as much as I did! So fun!
Second, is the city used the pictures and campaign deets to apply for state award – and WON. The California Parks and Recreation Services award is going to be mentioned at Paso's 6:30 p.m. City Council meeting Tuesday, Nov. 19.
The award application details what Paso experienced using a local influencer to raise community awareness. And it was BIG. I know it's super corny, but I legit had tears in my eyes reading just what our "influence" meant and translated into in terms of growth and numbers. I'm a fairly confident person but when I left The Tribune, I felt like this huge part of me, the career side was gone forever. So to hear that this thing I made out of nothing is making an impact on my community – well, I don't even know how to describe what I felt.
City rec registrations at the Fall Festival were at a RECORD high AND rose 70% over the previous year's event. The Facebook post announcing we'd be appearing on the cover of the guide also received an "unprecedented" response compared to years past – reaching close to 1,000 people with 103 post clicks and 92 engagements.
"Since Strickland's appearance on the cover of the guide, the Recreation Services Facebook page has increased by 200 followers in just over one month."
"Tonya and her children appeared on the cover of the Fall 2019 Recreation Guide as well as on the supporting collateral including banners, flyers, and posters throughout the City. Strickland had fun with their increased visibility encouraging her followers to join her in an "I spy" game asking them to tag her on social media whenever they spotted the recreation guide or other collateral anywhere in the city. The response was tremendous with posts appearing from a whole new set of followers excited to discover the Paso Robles Recreation Guide."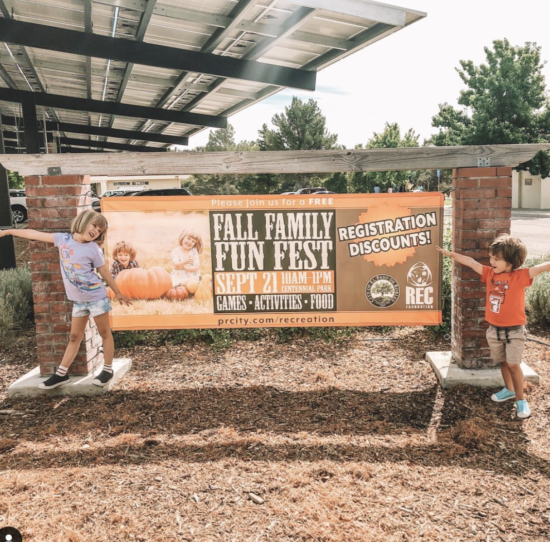 "The big payoff for the campaign was the Fall Family Fun Fest event … Facebook page likes during the week of the event increased by 25%. Strickland also created a Fall Family Fun Fest post for her social media pages all driving local families to the City's Facebook event."
!!!
I helped with that!! But so did you guys. "Influence," to me, just like journalism, or writing, or whatever, is about human connection.
Thank you if you're still reading this. I'm so proud of Heather and Paso for winning this, and I feel special and thankful FOR YOU to be a part of it.