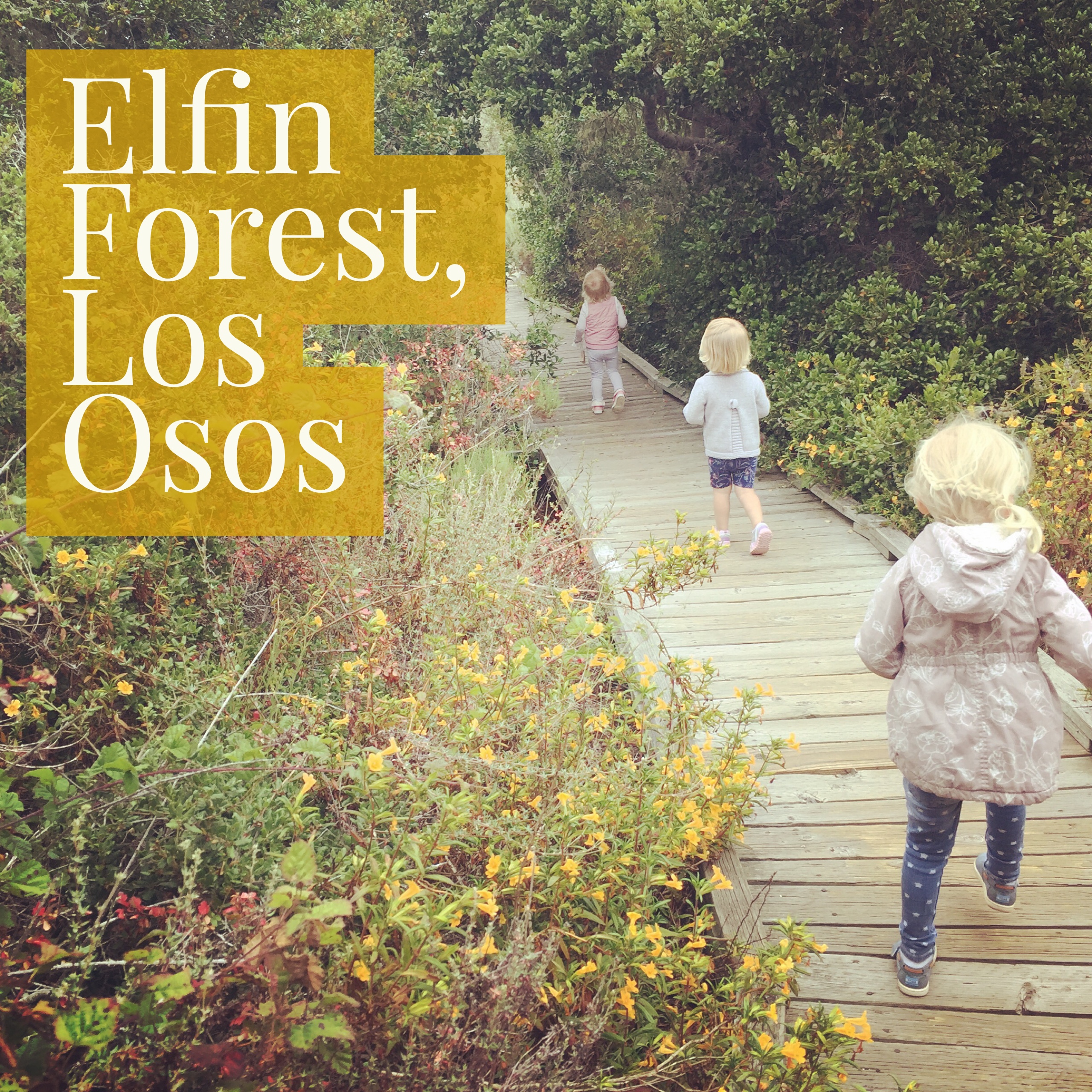 In June, a friend and I took our children to the Elfin Forest in Los Osos. The 90-acre county and state park encompasses an estuary and woodlands with scenic walking trails. It also includes a pygmy oak forest and opportunities for some really awesome Instagram-worthy photography of your kids.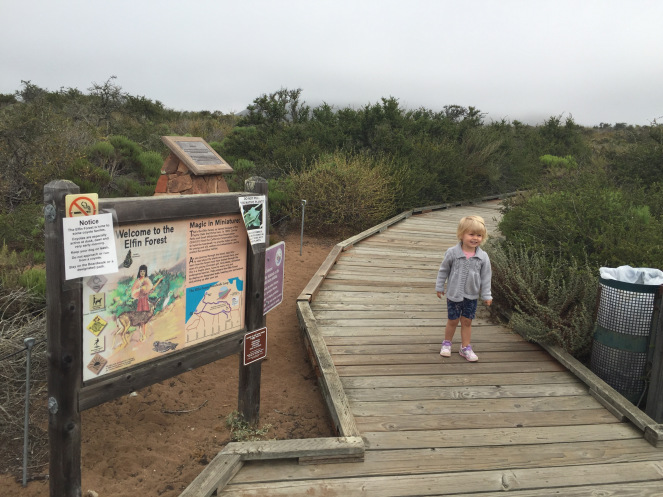 To start, there's a really nice boardwalk that loops the park and leads to two lookout points toward the bay. Here's the entrance to the boardwalk off 16th Street, where we parked our cars. It's the only one that leads directly onto the boardwalk while the other street entrances lead onto sand trails. As such, the park recommends people with strollers use this entrance.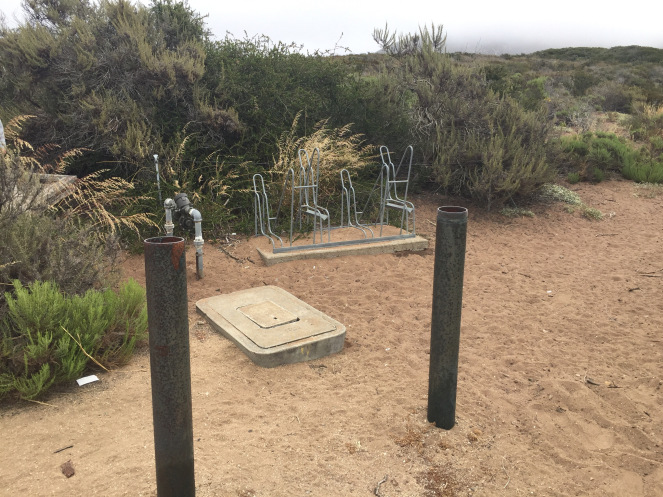 The 16th Street entrance also has a handful of dirt parking spots. Bike racks are there, too.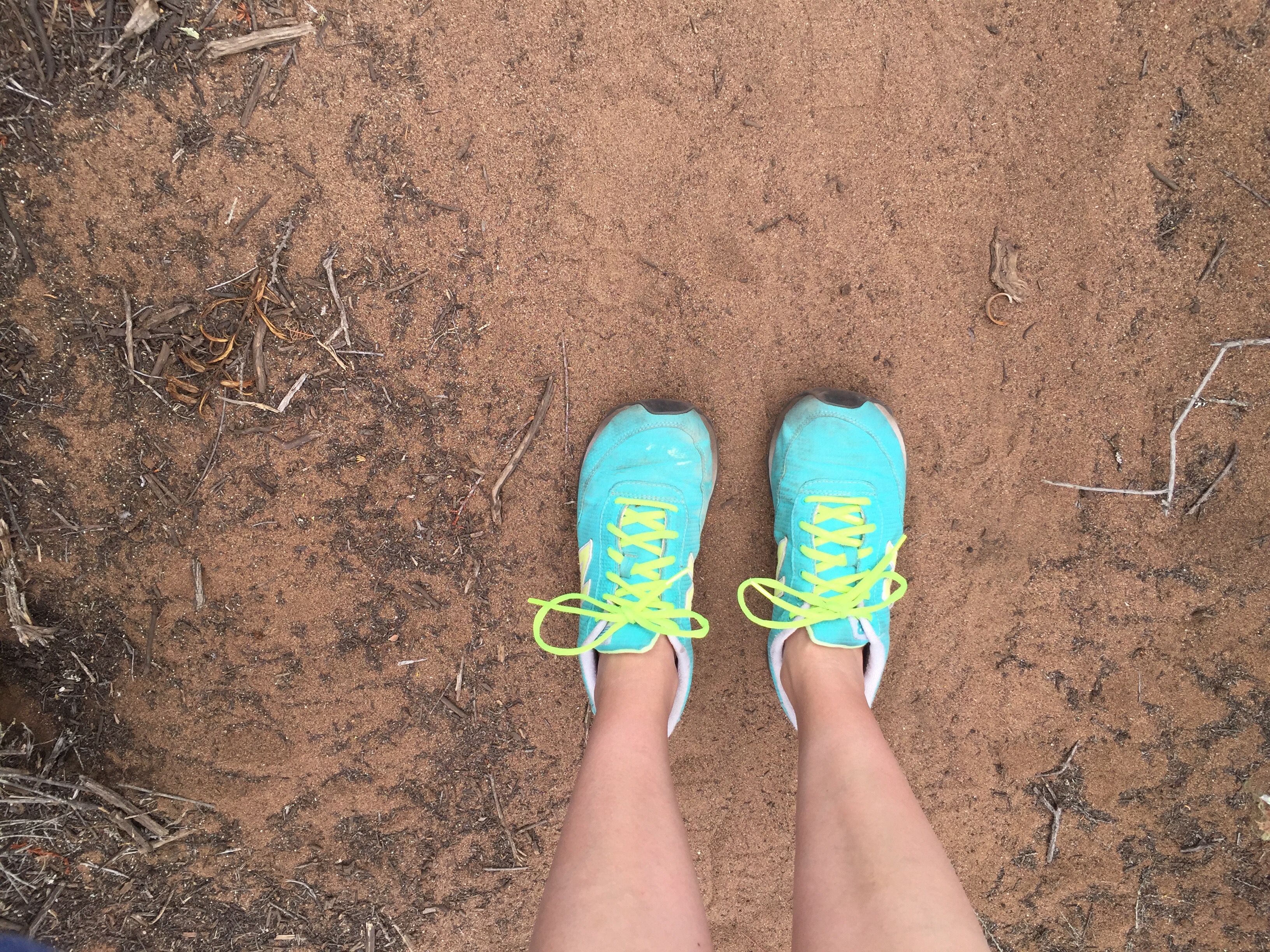 I just got lucky that both my daughter and I were wearing sneakers for this trip. Usually we just throw on whatever. But with the boardwalk's wooden slats, my kid totally tripped more than once and I think less structured shoes like flip flops or even clunky boots would have resulted in more falls.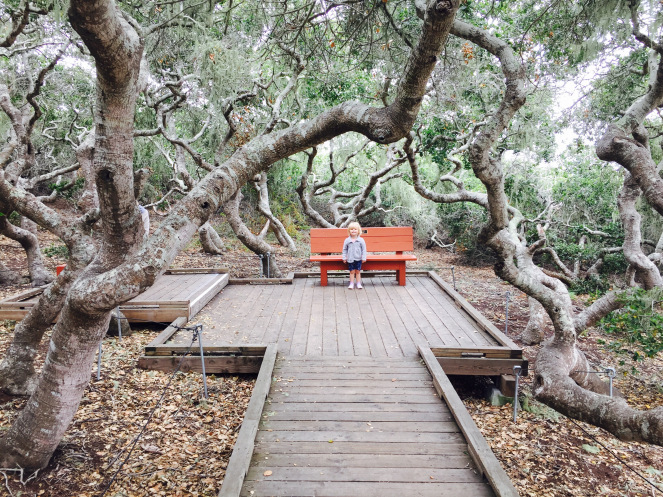 Here are the pygmy oaks. Everything at the Elfin Forest is nice in that it's already laid out for visitors, with obvious trail lines and signage which I appreciated while trying to corral the littles. This section of the forest was way easy to get to and made me look like a great photographer on Instagram! Because why else are we really doing this, anyway? …. Juust kidding 😜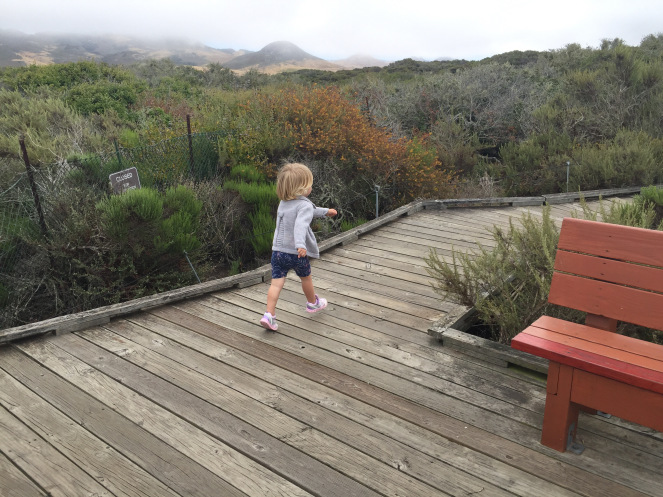 We stayed on the boardwalk path for the most part. Again, not being a hiker type gal, I dressed my daughter in shorts. It's HOT in Paso but foggy and cool on the coast in June. I wasn't thinking about that, but luckily we always keep a sweater in the car. Shorts would have been ok climate-wise, but see all the scruffy vegetation poking out everywhere? Not super fun when it scratches your bare legs. My friend also pointed out some poison oak. So I'd recommend jeans for this trip. Luckily, on the boardwalk, you're mostly kept from scratching up against stuff.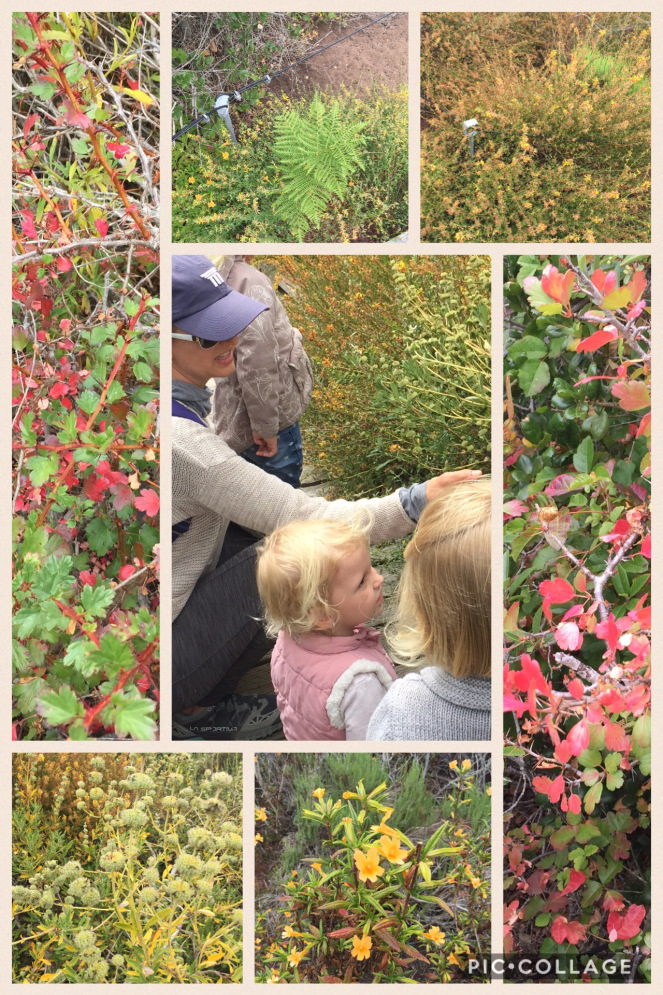 Here are some plants along the trails. I don't know the names of them them, but they were beautiful. Except, pretty sure some of that is the poison oak my friend was talking about. And bonus points if you take a fun nature-y friend, like I did, because she can point out plant names and generally notices all the cool stuff. Our kids really loved stopping to take a closer look.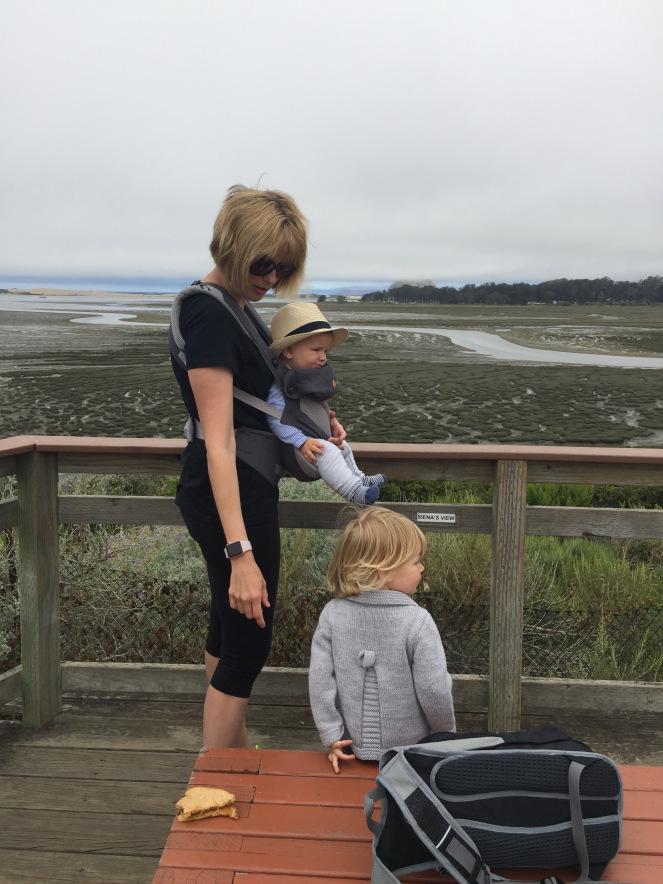 Here's one of the lookouts. If I had two seconds to actually look at all the cool and unique birds and bugs and whatever else lives out there I'd be sure to tell you all about it. But … kids. They run away and get into stuff. But in the solid 20 seconds we spent at the lookout, I can definitely say it was pretty.
As a side note, revisiting this photo and seeing how small my son is there is crazy. He was about 6 months old and I remember him feeling pretty heavy at the time. That's laughable now that he's almost 25 pounds.
This picture also reminds me that I brought a backpack for lunch, sunblock and water. Because you can't really ask your toddler to run around for two hours without any of that. Well, you could, I guess. But you'd pay for it later with a super sad and cranky kiddo. Or, if you're breastfeeding like I was, you can't haul around a baby and do all that walking without having some water for yourself.
So you're basically destined to be a pack-mule on these kind of trips. Always a joy.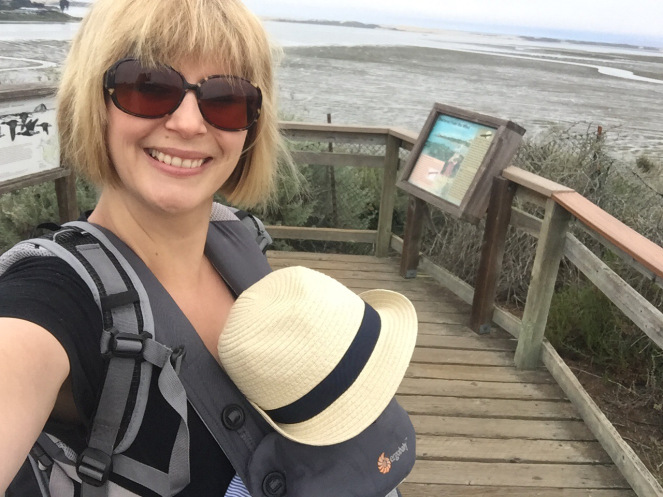 And then of course you take the obligatory lookout-point-selfie but your baby isn't looking at the camera 🙄.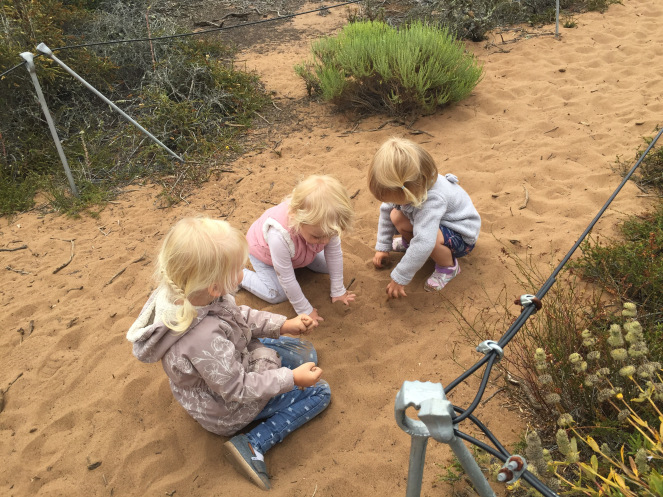 After walking to a lookout, we stopped for lunch. The kids ate two bites, per usual. While the adults were eating, our daughters found some sand to play in. And that was pretty great because we could actually sit and talk for like, a whole glorious 10 minutes. And also because the girls were really having fun.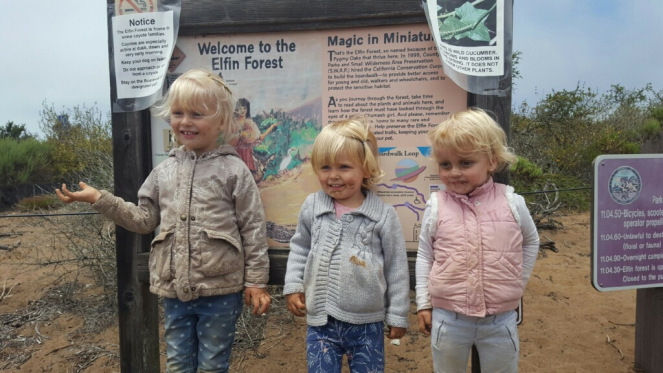 Aaaand just lookit their adorable dirt-smudged little faces! That's some successful outdoor adventure happiness right there. Even if mommy did have to take some extra strength Tylonol for her pack-mule back when we got home and there was a crazy mid-day bath. #worthit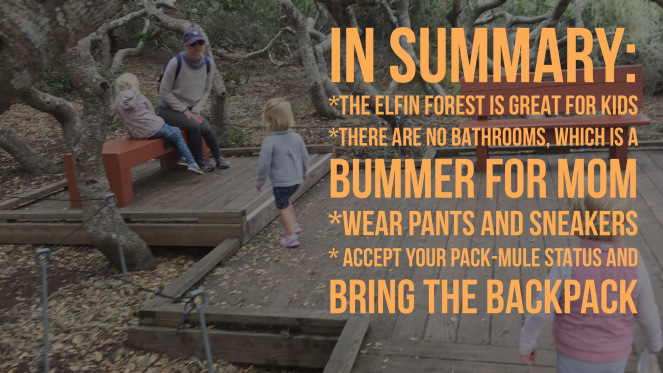 That's a wrap! For more information, visit the park's website. The Visiting section has some great tips and maps as well. We hope to see you at the Elfin Forest!