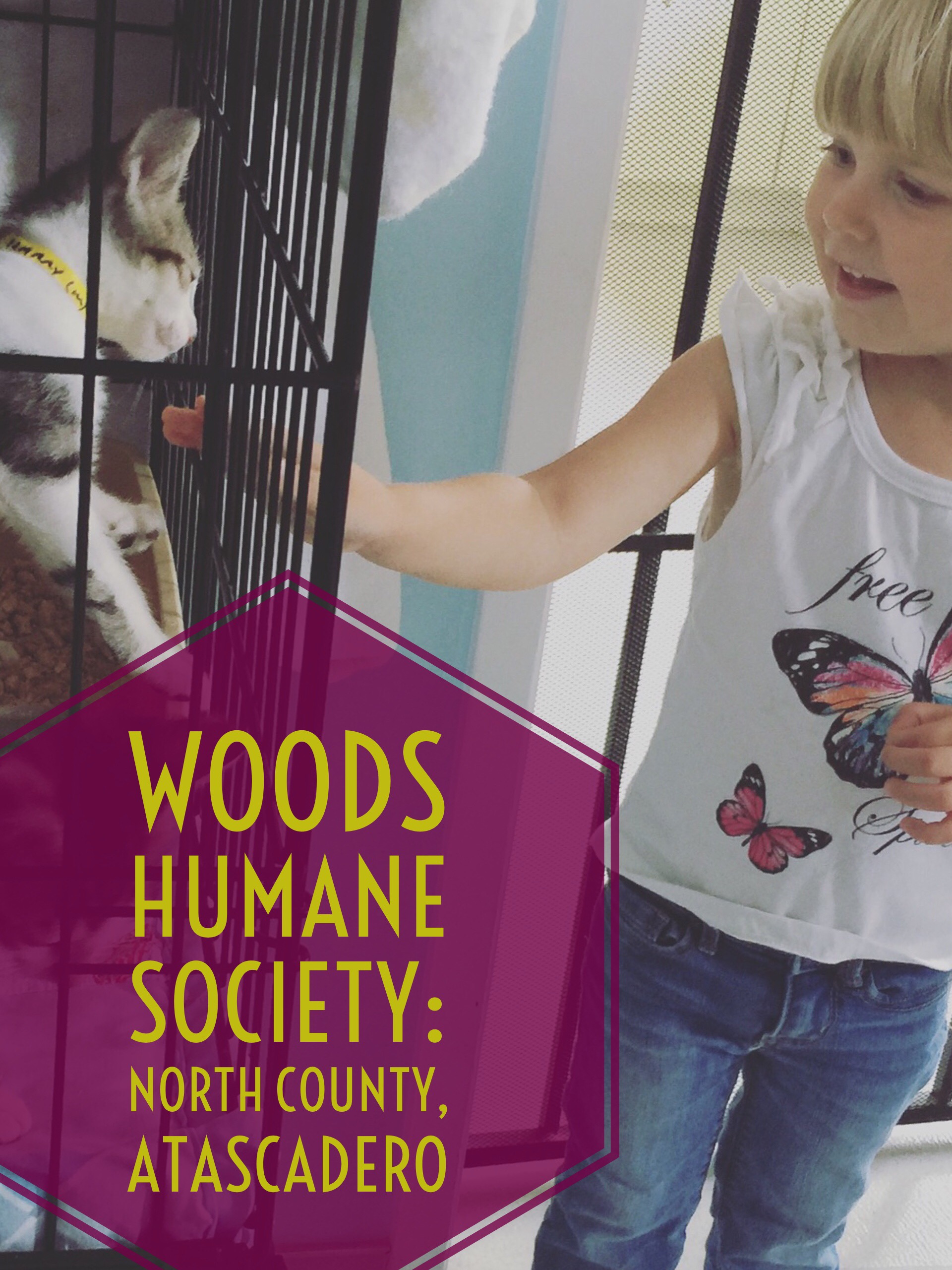 In September, we visited Woods Humane Society, North County Campus (formerly the North County Humane Society), in Atascadero. The cat adoption center's staff encourages people to come pet the cats and kittens. They say it helps socialize the animals, which makes them more adoptable. That means this adventure lets you entertain your child while earning good karma points at the same time. Bonus.
It's also a quick-hit, taking about an hour and giving you enough time to eat out or do lunch at home.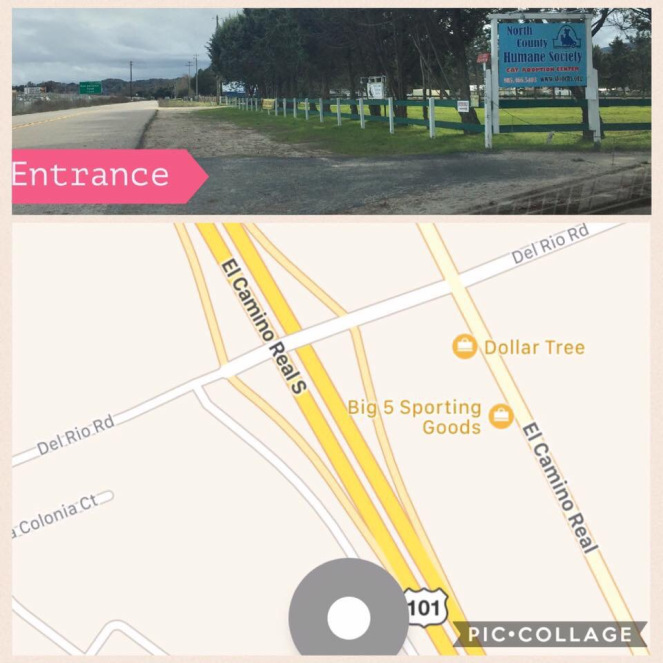 The center is located at 2300 Ramada Road in Atascadero, just south of the Del Rio Road exit. The property faces Highway 101. The entrance is marked* by the organization's large blue sign and leads you down a long dirt driveway. If you're anything like me, you'll miss it and will have to turn around. Maybe twice if the kids are asking you questions.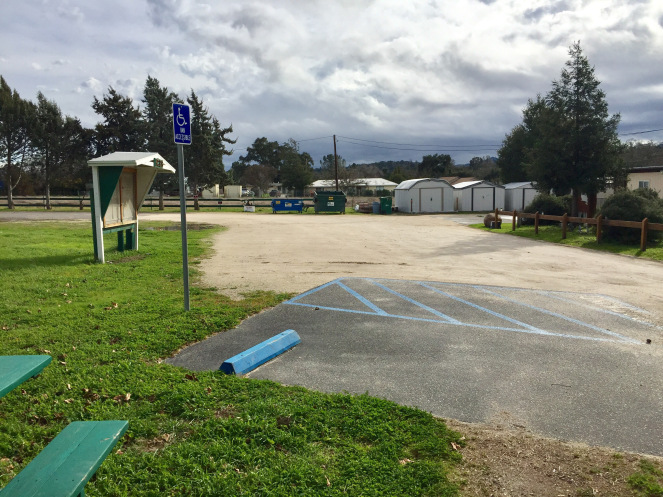 Off Ramada, turn right down the driveway there's parking spots marked for staff and then a nice open gravel lot for you to use. We definitely found some cool grass hoppers here!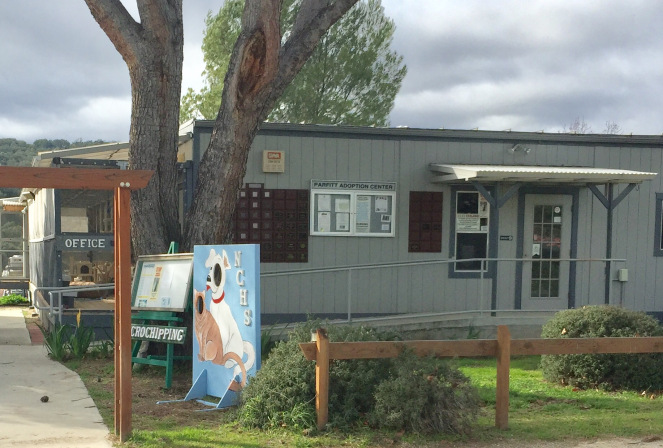 Make sure to check in at the office when you first arrive. It's the grey mobile building on the right when you're facing the property.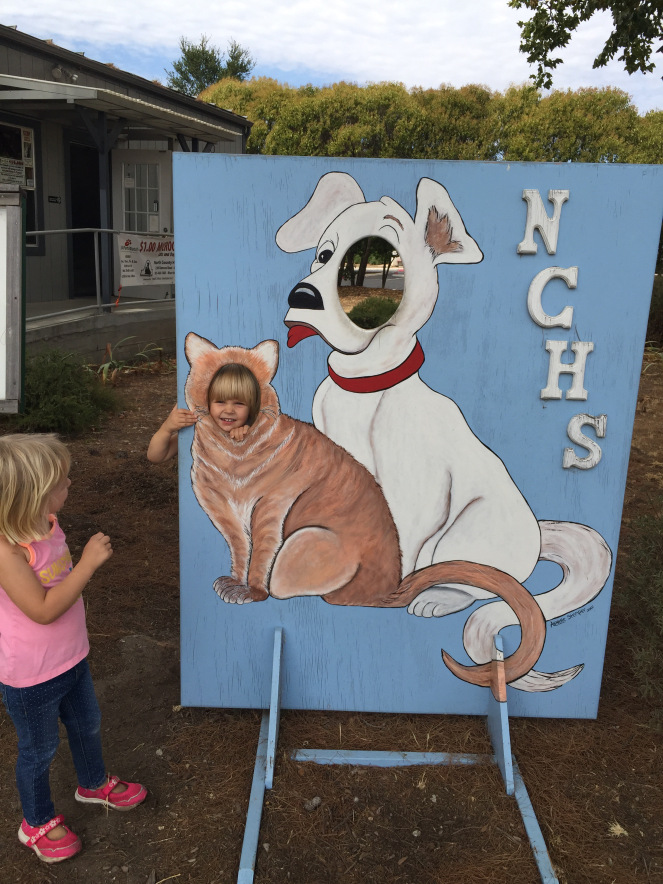 But first take the Look How Cute My Kid Is photo with this fun cutout outside.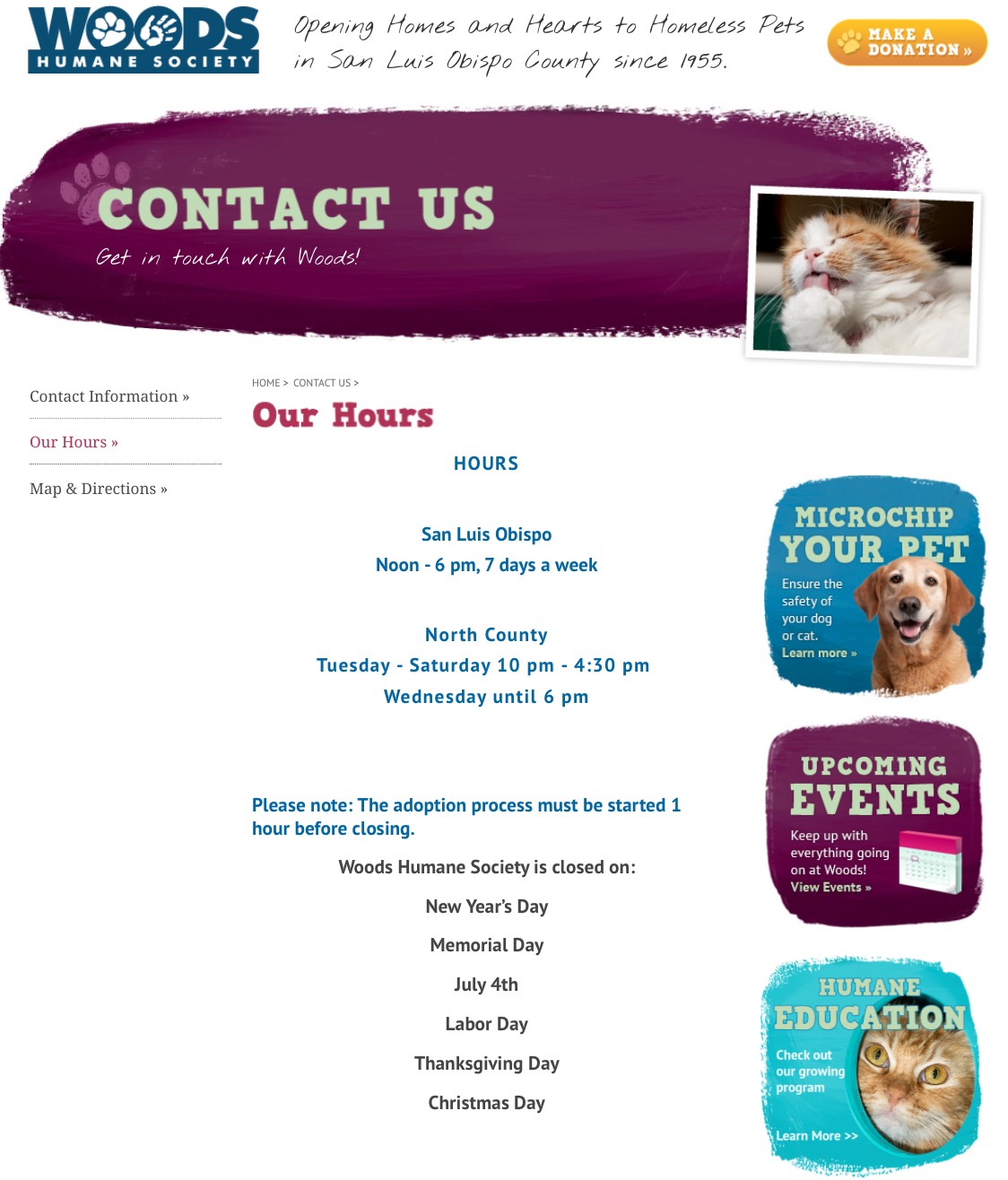 Once inside, tell the nice volunteers you're there to pet the cats. Cat cuddles are available anytime within the center's hours of operation, which are found on the group's website. Note that the center is closed on Sundays and Mondays.
The staff asks everyone to step into a small foot bin lined with something soaked in disinfectant so the bottom of your shoes don't drag in all the gross stuff that the bottom of shoes have. That way, the center's furry (and healthy) occupants don't catch all your gross shoe germs.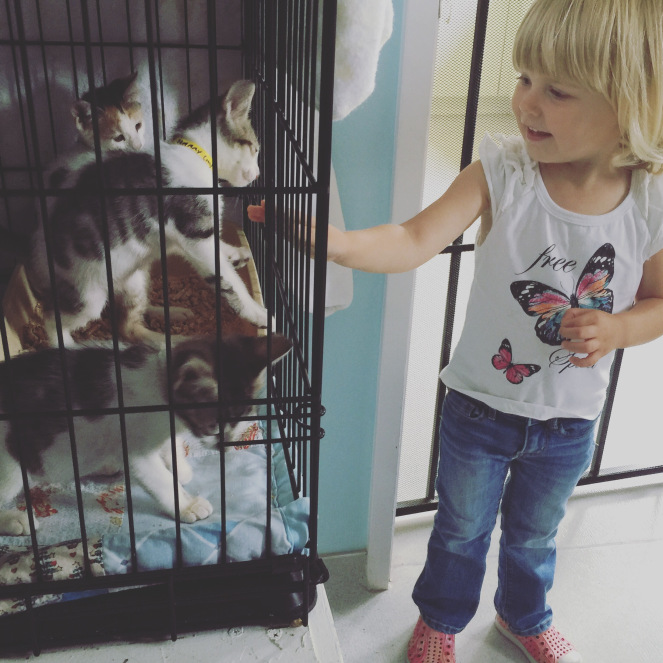 After you're disinfected you can visit the kitten room. When we were there in September there were tons of kittens. But winter, in general, isn't kitten season. Make sure to call them first to be sure kittens are there during the time of year you want to go .
When kittens are there, you can open the cages and hold them. The staff asks that you not let the kittens touch the ground because of germs and vaccination timing. That part was a bummer for us because it dashed my dreams of my daughter sitting on the ground and having a wave of tiny kittens run all over her lap. Happy image, right?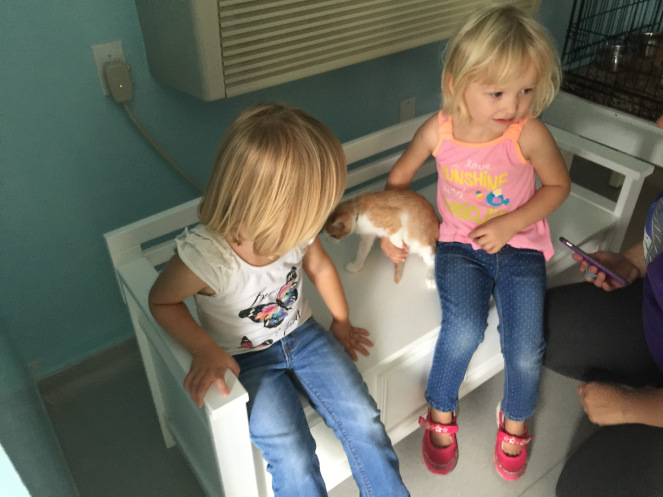 Having her hold them on her own was whole different ballgame. Kittens are wriggly and toddlers aren't very coordinated. What that translates into instead is major awkward kitten juggling between mommy and toddler. I didn't want a dropped kitten fiasco so it was super annoying to manage that especially while baby-wearing my son.
And, if you've ever tried to kneel down to help your toddler do just about anything while baby-wearing, you know what I'm talking about when I say it's basically like the super squat of death and I don't recommend it. But you can still pet the fur babies in their nice protected cages pretty much worry free. No death squats required.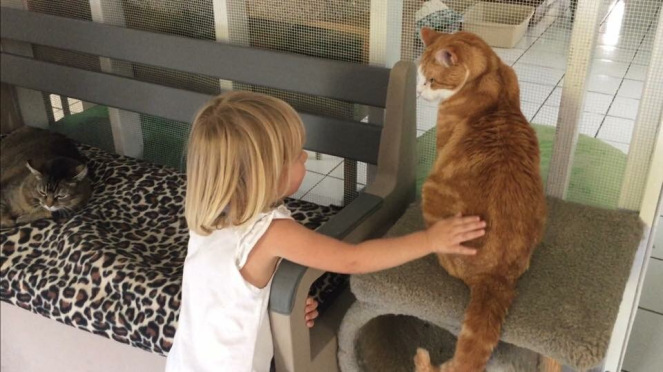 After the kitten room, head on over to the main cat room. It's a series of spaces where a bunch of laid back kitties hang out. Many are cozied up in cat beds and carpeted nooks. There's lots of different sized cats in various colors and ages. All of the cats we visited were very nice. No squirmy kitten juggling here. Which also brings me to the point that my daughter didn't need a lot of help for this activity. So I could just walk around with the baby and watch the cute cat magic happen.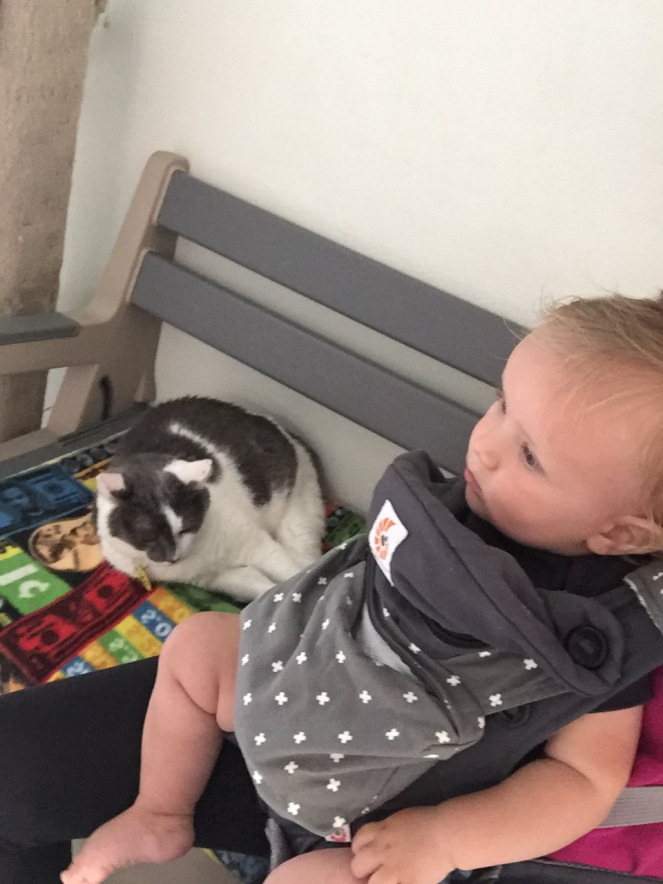 My son was 9 months old when we went. That's prime grabby-baby age so I just kept him in the Ergo.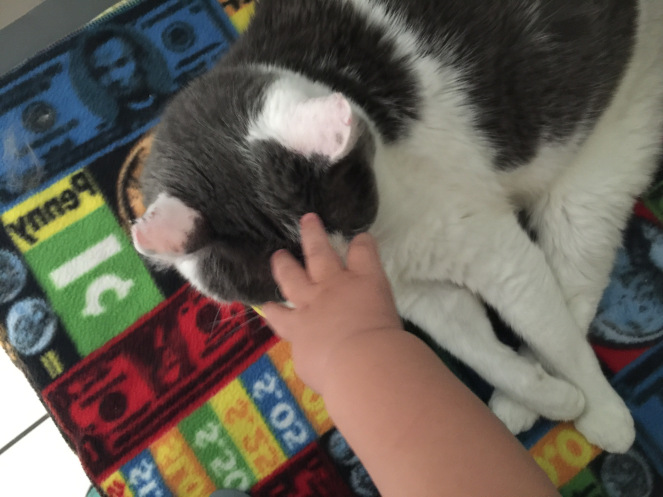 Ok, ok … so I let him pet some cats, too.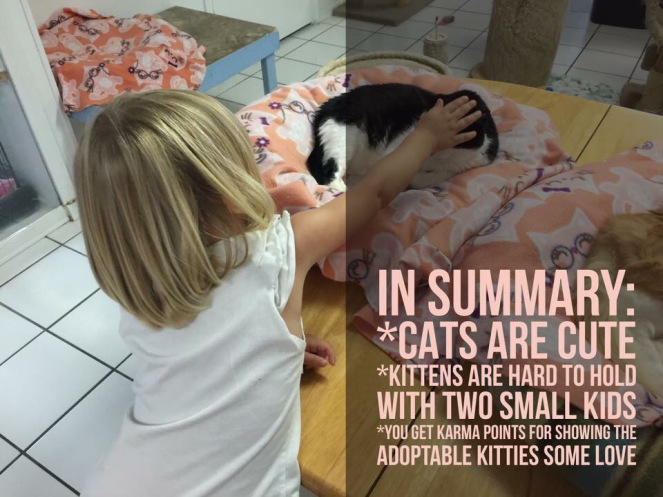 That's it for this adventure! It's definitely worth doing, especially if you want to do something different and indoors.
*the entrance sign has been updated since we went and has Woods branding signage.