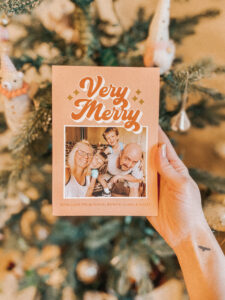 May the simplest things bring you the greatest joy this holiday season! Happiest of holidays from our family to yours. 🎄✨⛄️❄️🦌
I'd like to go on record that for the first time in the history of ever, our holiday cards were some of the very first on our friends' fridges this year. We went with @basicinvite on the design and they rocked it!
---
#sponsored |  We chose the "70s Style Holiday Cards" theme in awesome vintage tea rose and caramel, with a timeline layout on the back to recap our year.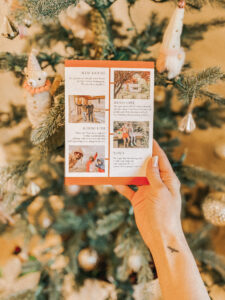 For the finish, I went with Luxe Velvet paper + pretty Raised Foil detailing. And you better believvvvve I opted for the mailing service (because, duh – so easy!) 💌
@basicinvite uses indie and in-house designers for the graphics and then lets you customize the palette. We've reviewed them before and the process is seamless every time. Highly recommend!
➡️Save 30% off your holiday cards for a limited time with code HOLI30 🎉